The missing piece to your research analysis.
A workspace to connect the dots
MAXQDA 2022 introduces a brand new and innovative workspace to gather important visualization, notes, segments, and other analytics results! The new QTT supports you during the analysis phase after coding and is the perfect tool to collect relevant insights and develop new theories.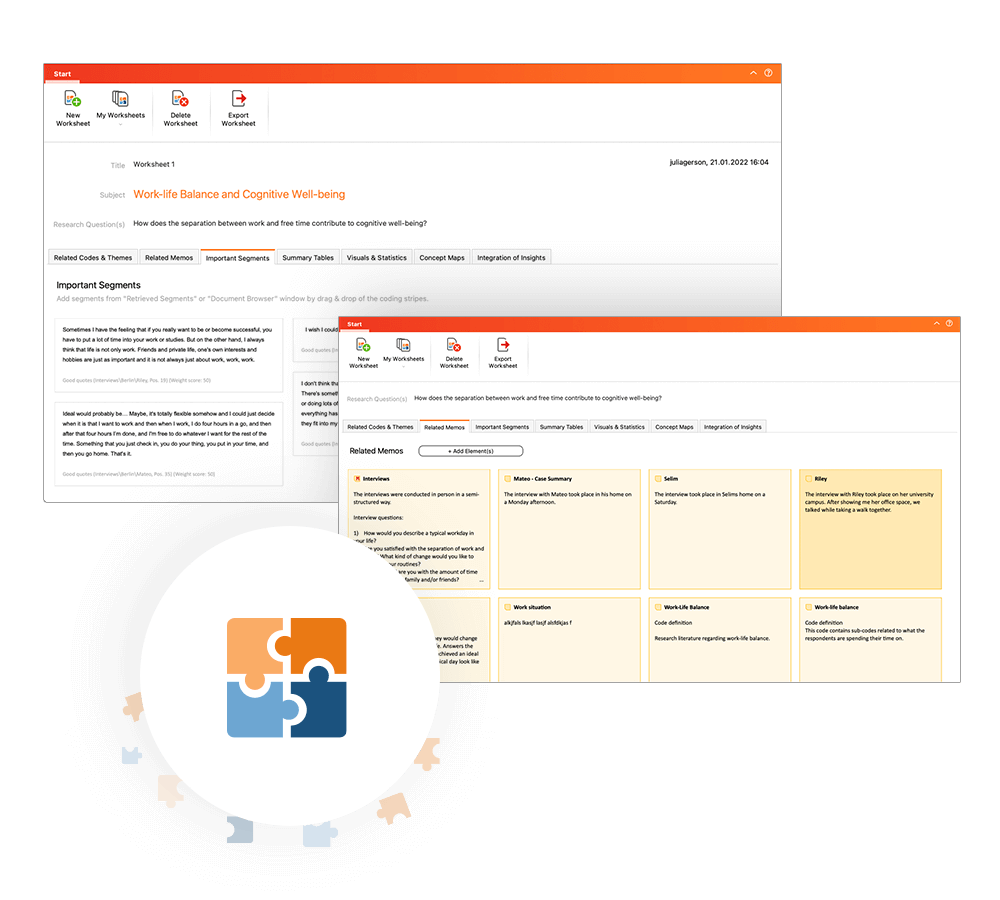 Organize your thoughts and data
Create a separate worksheet for each of your important topics or research questions and then fill it with associated analysis elements from MAXQDA, including codes, quotations, memos, visualizations, concept maps, and summary tables.
Store analytical findings by topic
Organize your material by topic or research questions and add conclusions, theories, and insights as you go. Insert related memos, codes, summary tables and visualizations into your worksheet(s).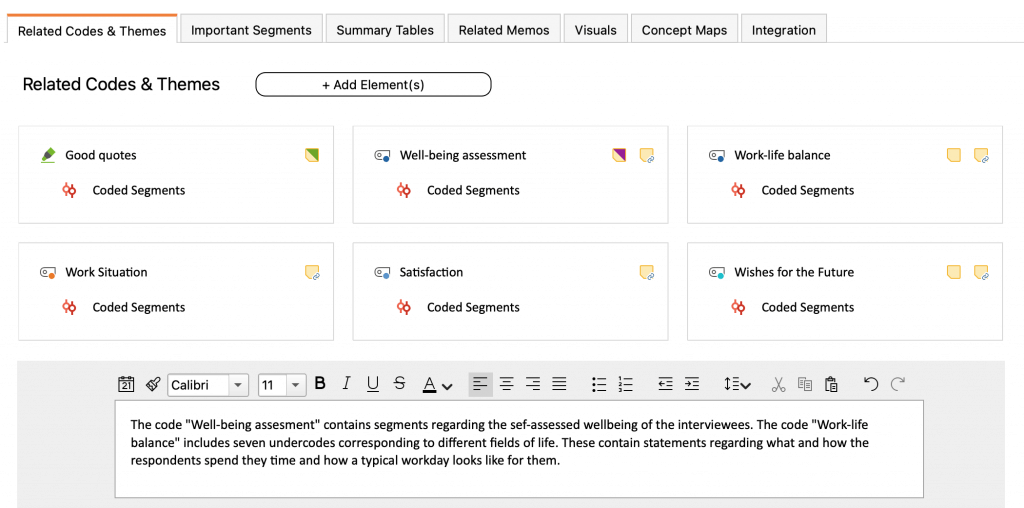 Send Elemente to QTT
Send visualizations, concept maps, or individual coded segments directly to a QTT worksheet. Instead of saving a screenshot and forgetting where you stored it on your computer, save and organize all your important results within your MAXQDA projects – together with your notes and insights.
Share your conclusions
When working with the QTT, many insights and conclusions emerge that can become important parts of the final report. Therefore, you can export an entire worksheet as a Word file or copy individual elements and areas to any program via the clipboard. Export everything you have gathered for one research question at once to finalize your reports.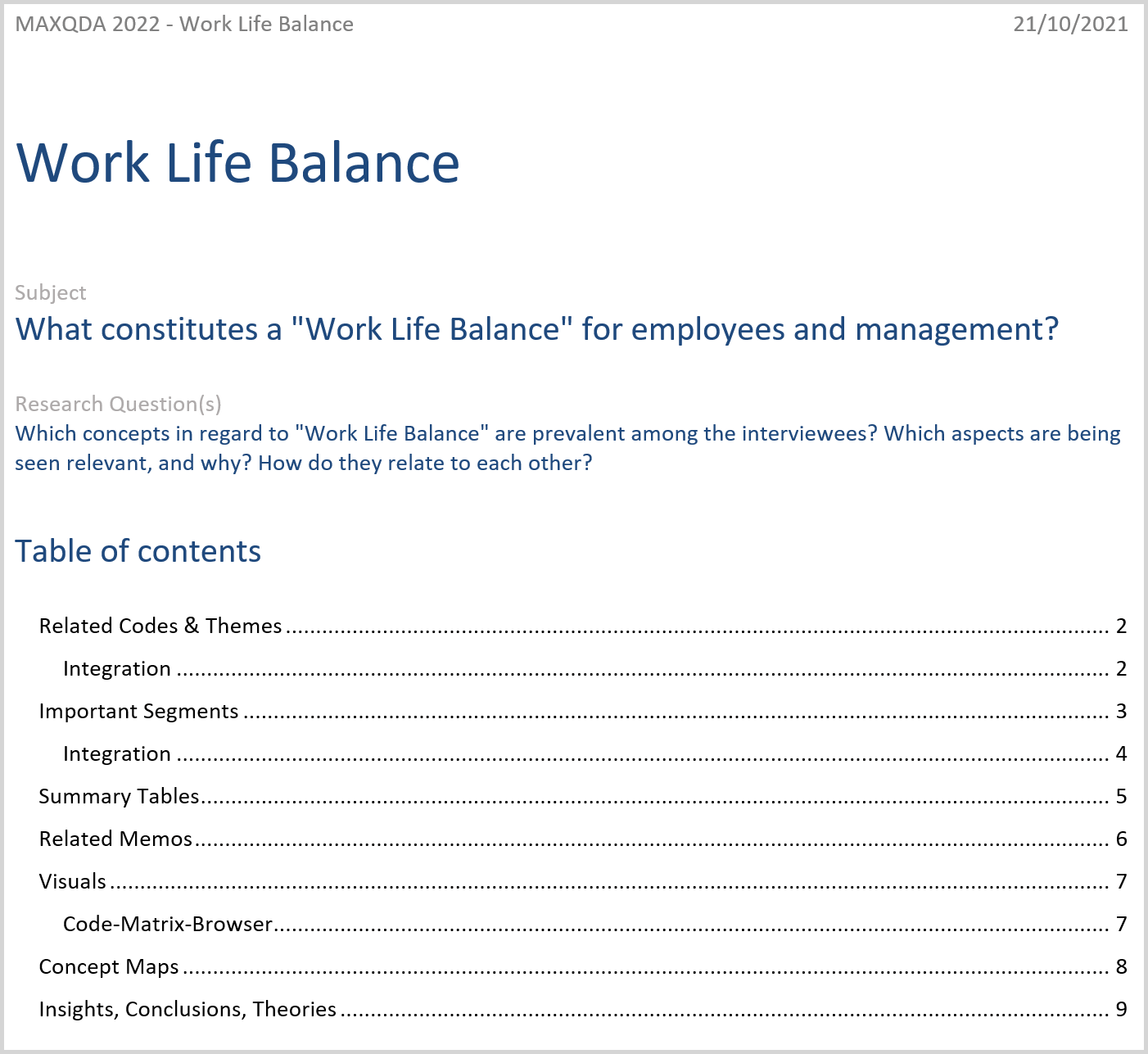 Find out how it works