Build a theoretical framework around your data.
All-in-one Literature Review Software
Use MAXQDA to manage your entire research project. Easily import data like texts, interviews, focus groups, PDFs, web pages, spreadsheets, articles, e-books, and even tweets. Organize your data into groups, link relevant citations together, and share and compare work with your team members. Your project file remains flexible and you can gradually expand and refine your category system to fit your research.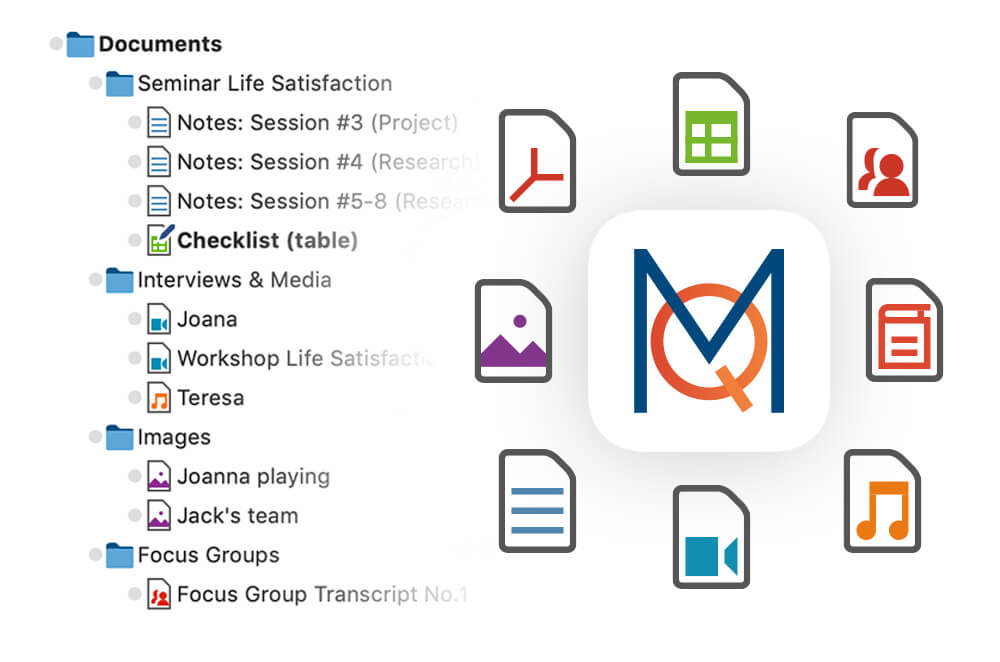 Import & automatic pre-coding
MAXQDA can work with all reference management programs that are able to export their data-bases in RIS-format, containing all collected bibliographic information, such as author, title, links to websites, keywords, abstracts, full texts and other information. During import, the documents are automatically pre-coded to facilitate later search and retrieval.
Idea Storage
When reviewing the literature, good ideas and insightful connections come up often. Record these, such as research questions and goals, in Memos or use them to paraphrase passages into your own words. Especially useful for literature reviews are free Memos you write as you work on the review, from which you can copy and paste passages into the final text.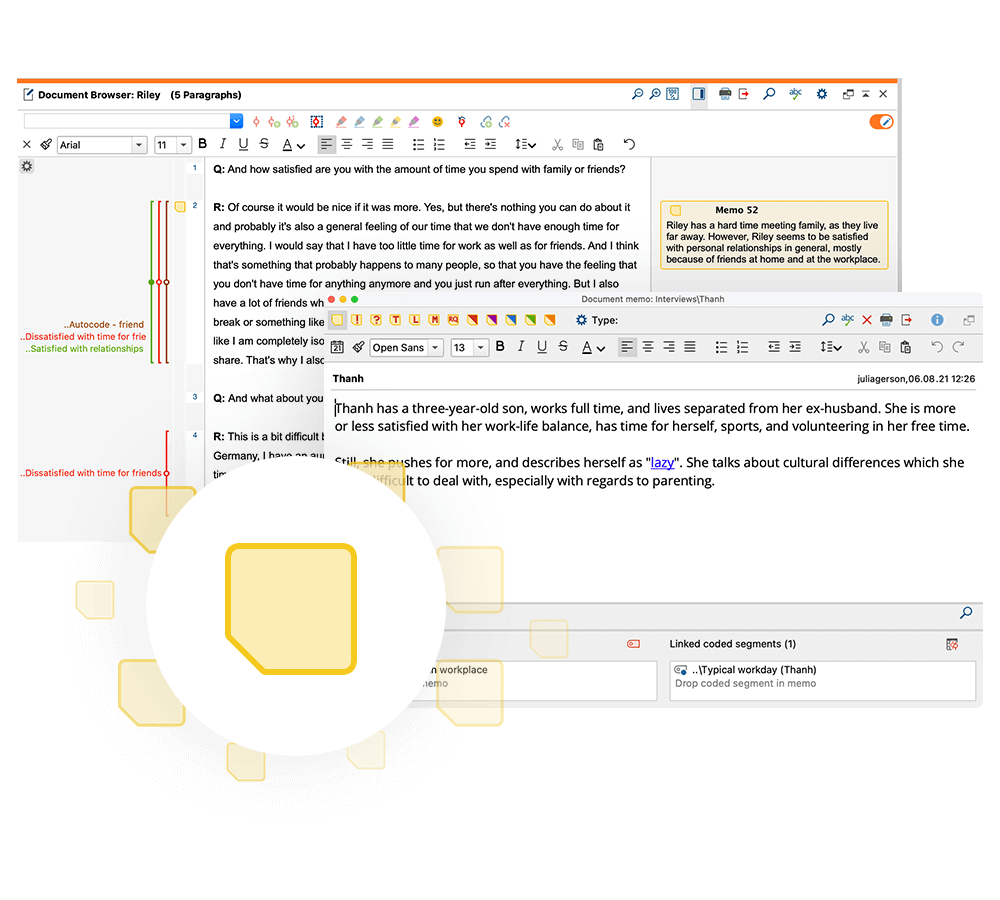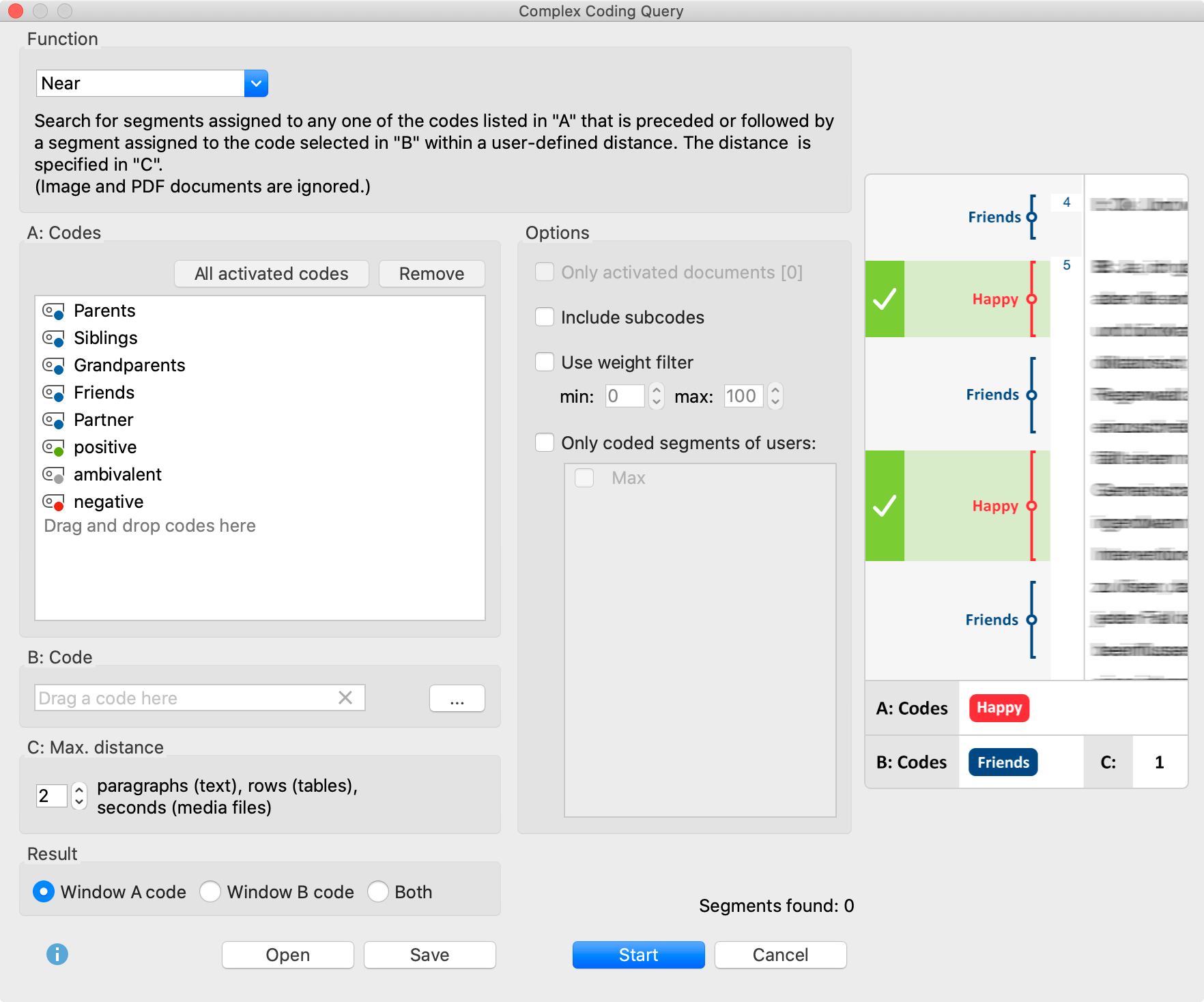 Search & Retrieve Functions
With MAXQDA's Text Search you can search and automatically code interesting keywords, such as important concepts for your literature review. The automatically created document variables can be used with Mixed Methods tools and you can use MAXQDAs powerful Coding Query, which allows you to analyze the combination of codes in different ways.
A look at the Bigger Picture
MAXQDA offers overview tables for almost everything – Memos, coded segments, links, and so on. You can also use summary tables that effectively compare and present condensed summaries of sources. They can easily be integrated into your literature review report.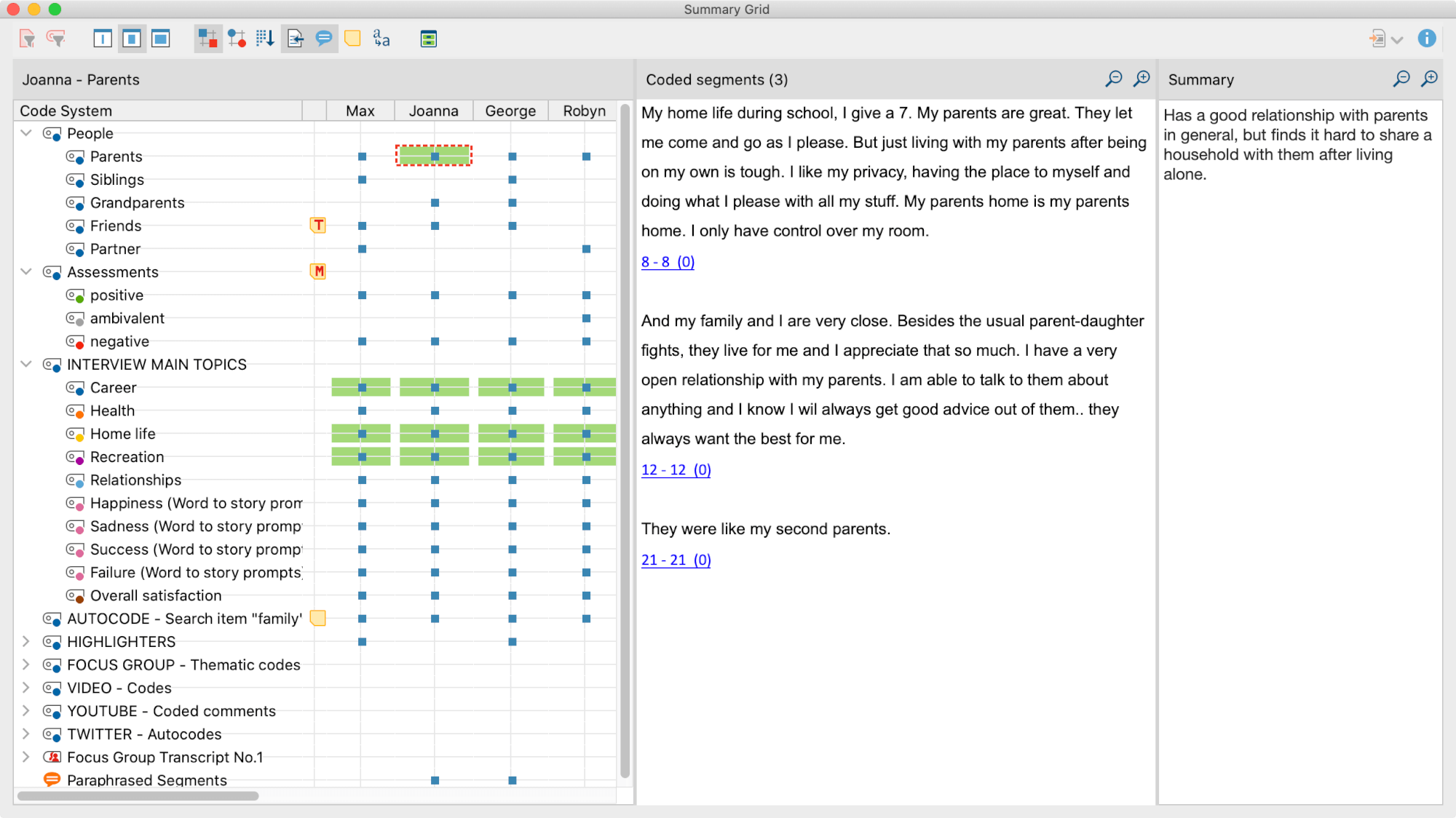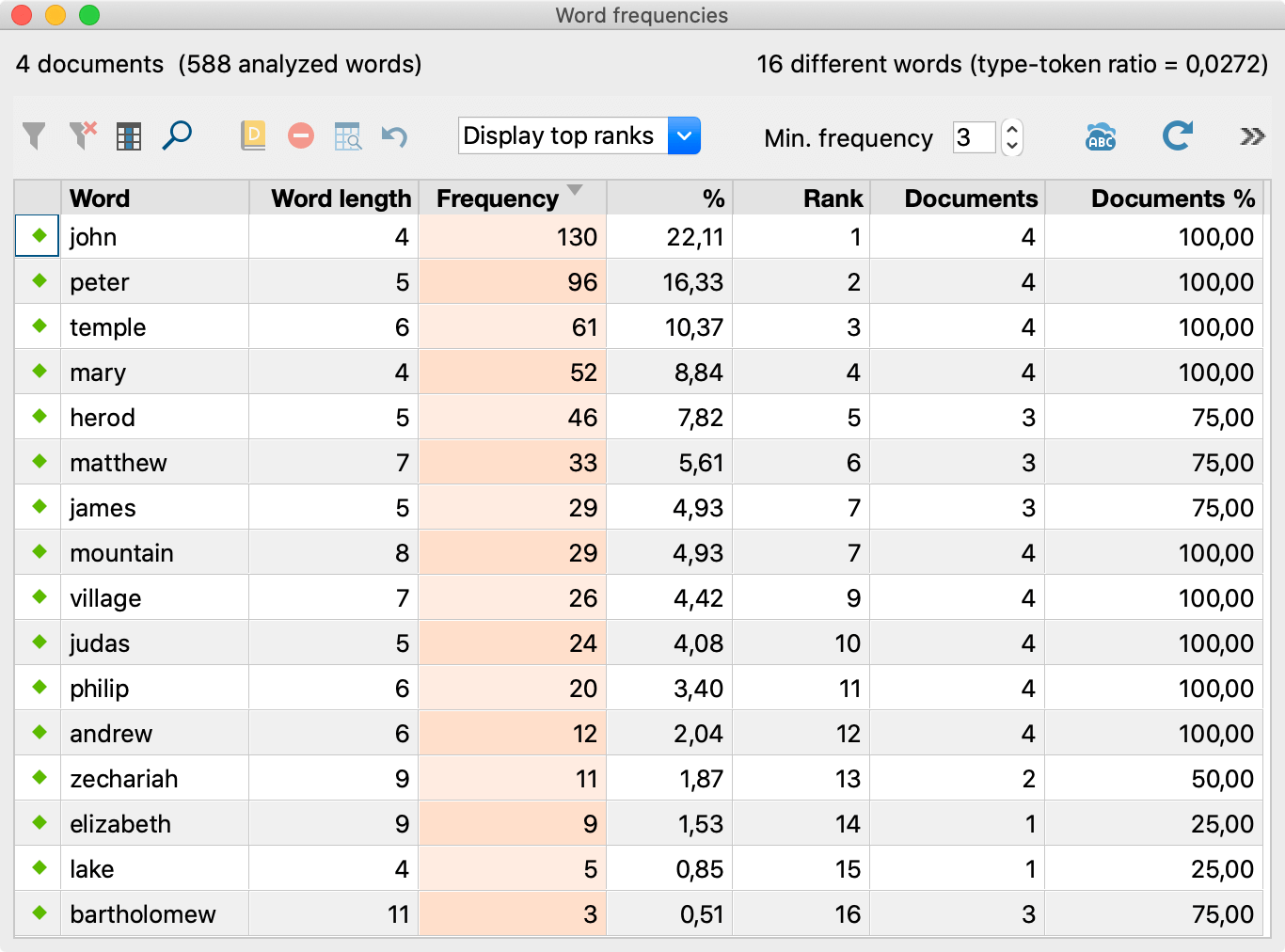 Quantitative evaluation of themes
Quantitative aspects can also be relevant in a literature review. For example, sort sources according to document variables and compare values with frequency tables and charts. Don't miss MAXDictios word frequency functions, which make quantitative analysis of terms and their semantic contexts even easier.
Find out how it works