MAXQDA Grants #ResearchForChange 2023: More diverse than ever before!
Due to the overwhelming response and high demand for our MAXQDA Grants #ResearchForChange program, we are thrilled to announce that we will be expanding to provide even more opportunities for researchers.
We have decided to launch the MAXQDA Grants in the sign of globally relevant themed months in 2023 and in 2024. For each grant there will be three winners.
Sustainability Month
October 2023
Black History Month
February 2024
Women Empowerment Month
March 2024
After a great launch of our MAXQDA Grants #ResearchForChange on LGBTQI+ research in June, we are excited for the next round in October 2023, calling for research projects that address climate change and promote environmental sustainability. In honor of Black History Month in February 2024, we want to encourage research projects that address Black empowerment and combat social inequality based on ethnicity and race. March 2024 will be all about research on women's social inequality in the wake of International Women's Day and a call for submissions on feminist research on women's empowerment.
Are you researching environmental sustainability instead? Then we're already teasing our second Grants 2023 on the topic of sustainability for October! More information will follow before the respective months.
Call for projects:
MAXQDA Grants in October 2023 – Environmental Awareness Month
In our second edition of MAXQDA Grants #ResearchForChange, as part of our MAXQDA Environmental Awareness Month, we aim to contribute to the preservation of our ecological environment and explore the consequences and potential perspectives within the context of climate change. We are deeply concerned about global developments related to climate change at VERBI and wish to provide researchers with the necessary platform to gain well-deserved recognition for their research efforts. Therefore, we are seeking research projects that utilize MAXQDA for data analysis and are interested in a green, sustainable future from various disciplines and with a central research focus, regardless of whether they address ecological issues in the research process, emphasize consumption practices, propose social and political alternatives, or highlight socioecological innovations. We are looking for your qualitative or mixed methods contributions to help save the planet.
In recognition of the indispensable role of our nature, we will support early career scientists with 3 Research Grants. Deadline for entries is 15 October 2023 – 11:59 pm (CET).
To apply for the grant, send us an abstract of your completed (or nearly completed) research project, a hypothesis, a detailed description of how MAXQDA was used in the project, and a brief biography of you as the researcher. Please try to limit yourself to 3-5 pages and include the following sections in the PDF: 1. Research Objective, 2. Abstract, 3. Methodology, 4. How did MAXQDA help you, 5. About the Author. Please note that for equal opportunity reasons we cannot accept applications that exceed 5 pages.
Together, we can make a difference by furthering our collective understanding and acceptance of diverse identities.
Research Scholarship
A one-time $500 cash scholarship (in the currency of your home banking institution)
Free License
A free two-year license for MAXQDA Analytics Pro (min. $350.00 value) for you or a friend
MAXQDA Training Voucher
Valid for all official MAXQDA trainings of certified trainers (up to $150.00 value)
VIP Customer Service
VIP customer service from the MAXQDA technical support
Exposure & Publicity
Your research will be featured on the MAXQDA website and social media
Frequently Asked Questions
Congrats to the winners of the MAXQDA Grants 2023: Pride Month
Click on a winner to learn more about their research. Also a big thanks to all the other great projects. We were very happy about every submission.
Alan Santinele Martino (he/him)
Research Objective: To explore the sexual health knowledge and needs of LGBT+ adults labeled / with developmental and intellectual disabilities.
Abstract: The limited research regarding the sexual health of people with disabilities primarily focuses on heterosexual and cisgender people and ignores the intersectional experiences of disabled people who identify as lesbian, gay, bisexual, and trans* (LGBT+). Pervasive heteronormativity and cisnormativity undergird the literature, coupled with ableist assumptions that disabled people are either asexual or cannot identify as LGBT+, has obscured the rich array of sexualities and gender identities among disabled people. Furthermore, LGBT+ disabled people have historically been an invisible and undervalued group in LGBT+ and disability circles. The sexual and intimate lives of disabled people have been marked by a history of protectionism, infantilization, and paternalism. resulting in experiences of sterilization, institutionalization, and sexual repression. The sexualities of LGBT+ disabled people remain a taboo topic which could hinder the health and wellbeing of this growing population. LGBT+ people with disabilities have sexual and romantic desires. Yet, LGBT+ disabled youth are commonly denied access to high-quality and accessible sexuality education. Sexual health information, when accessible and presented through a disability sensitive lens, tends to be heteronormative, due to the dearth of understanding about individuals with disability's particular experiences and intimate lives. Thus, LBGT+ disabled youth may encounter fewer opportunities to receive information regarding gender and sexual diversity to develop a vocabulary to articulate their identities, desires, needs, and rights. Disabled people face limited possibilities in exploring and experiencing their gender and sexual identities, which rarely include LGBT+ identities. Finally, the attitudes of service providers and caregivers can also be a significant barrier to safe disclosure of sexual or gender expressions outside heteronormativity and cisnormativity, as they may be uncomfortable or feel unprepared to support LGBT+ disabled youth.
Methology: Semi-structured, in-depth qualitative interviews with 15 – 30 adults labeled / with developmental and intellectual disabilities across Alberta (Lethbridge, Calgary, & Edmonton) allow participants' perspectives from different geographies. This research will employ purposive sampling through service organizations and (self)advocacy groups. Participants will be 18+ years old, their own legal guardian, and self-identify as living with a disability (intellectual or developmental). The interview framework will be designed in collaboration with lived experience collaborators and sexual health professionals. Interviews will focus on participants' knowledge and needs related to sexual health and their experiences in constructing their sexual and gender identities and navigating LGBT+ spaces. The interviews will be conducted in person, via Zoom or telephone, depending on the participant's preference, transcribed, and thematically analyzed.
How did MAXQDA help you? We used MAXQDA to conduct the analysis of the data as a research team. Data was analyzed by three members of the research team, including the principal investigator and two students. We also used MAXQDA in our review of the literature keeping its analysis organized.
Krystal-Gayle O'Neill (she/her)
Research Objective: Krystal-Gayle's goal is to explore the various factors that lead to LGBTQ sexuality being decriminalized or further criminalized in the Anglophone Caribbean, using new sets of paradigms (moral exclusion, postcolonial feminism, queer theory). The study will take place in Trinidad and Tobago (which has made steps toward decriminalization) and Jamaica (which has not), using the theoretical perspectives of moral exclusion, queer theory and critical postcolonial feminism (PCF), to illuminate issues such as discrimination, violence and stigmatization, that ultimately lead to delegitimization and exclusion of LGBTQ individuals. The project will bring together these three theories (moral exclusion, postcolonial feminist, queer), not yet explored together in this region. As such, I employed qualitative comparative case study, of these two countries, to gain new insights on the issue of (de)criminalization.
Abstract: The criminalization by various states, around the world, of persons who identify as Lesbian, Gay, Bisexual, Transgender and Queer (LGBTQ), is a prevalent and discriminatory human security issue. This relative insecurity is a major barrier to human rights and denies millions of LGBTQ individuals' human dignity. The study operates under the hypothesis that countries/states who still abide by colonial era laws, regarding sexuality, are more likely to engage in heteronormative practices such as criminalization, that lead to moral exclusion and the ultimate delegitimization of LGBTQ sexuality among its citizens. This study will explore the interplay between moral exclusion and (de)criminalization in the context of LGBTQ sexuality, using a critical postcolonial feminist and queer lens. With more than a third of the world's countries criminalizing consenting same-sex relations (ILGA, 2020), such an examination can add new insights to existing literature. Several efforts have been made to ascertain why LGBTQ individuals are not extended these same rights and also why LGBTQ individuals are criminalized, marginalized and excluded. This study will go a step further by focusing primarily on the research question: Why have some Anglophone Caribbean countries decriminalized LGBTQ sexuality, and some have not? For the purposes of this study, she is using the term LGBTQ and not the universal acronyms LGBTI, LGBTQIA+ or LGBTQIAP. This is because intersex, asexual and pansexual individuals are not typically included in either criminalization laws or vernacular.
How did MAXQDA help you? "Given MAXQDA's proven performance in analyzing complex and varied types of information, it will be great for my analysis, to assist me in picking up on trends or themes I might have missed while collecting the data. Additionally, the ease of having everything in one project pack and being able to organize the data into folders and having everything accessible for me and my advisor will be very impactful in this stage of my project. The auto coding feature, the user-friendly interface and the ability to have an audit trail and visuals is what I need to complete this project. This grant and the subsequent training and subscription will allow me to do so much more with my research and analysis, and ultimately the completion of my project."
Anonymous (she/her)
Research Objective: The author explores how the representation of intersex characters in Pakistani cinema has changed over the past four decades, and the dominant themes and responses from the 1980s to the present.
Abstract: The role of the media in shaping public perceptions and attitudes towards the intersex community cannot be underestimated, especially in countries like Pakistan where intersex people are often marginalised and subjected to hate speech and crimes. The intersex characters of the last three decades (1980s, 1990s and 2000s) have been portrayed in comedic and peripheral roles included for entertainment purposes, and these roles have often been treated as 'supporting' with no significant impact on the main storyline. Their intersexuality was used as a source of humour, often trivialising their experiences in storylines and ignoring the struggles that the intersex community face in real life. These characters were often portrayed as objects of ridicule, using humour derived from their physical or gender non-conforming attributes. Post-2010, Pakistani cinema has witnessed a notable shift towards providing intersex characters with meaningful and impactful roles. There are several productions such as Moor, Dukhtar and Pink Ribbon in which intersex characters are no longer relegated to peripheral positions. Despite the adoption of a humane approach and positive treatment of intersex characters, they are still not portrayed as strong protagonists or in the role of a lover. In Joyland (2022), for the first time in the history of Pakistani cinema, an intersex person is shown in a romantic relationship with a man. The representation and visibility of intersex people in mainstream media remains relatively low, as their roles are played by male or female actors, with one or two exceptions in recent years, and the stories are also written by the writers mostly without consulting an intersex person. To date, there has not been a single film production in Pakistan where the storyline of an intersex character is written by an intersex person and thus represents the lived experiences and struggles of an intersex person in Pakistan.
How did MAXQDA help you? Codes were generated and applied to relevant segments in the transcripts using MAXQDA's coding features: code frequencies, code co-occurrences, code relationships, and memos to explore patterns and relationships in the data to compare representations of intersex characters from four decades (N=12). As the research is ongoing, it would be used for further analysis and to create data visualizations.
Pride Month 2023: Honorable Mentions

Kelli Agrawal (she/her)

Assessing Communicative Resilience in Suicide Prevention for LGBTQ+ Communities: A Qualitative Analysis of Community Conversations

Purpose: Since LGBTQ+ communities experience disproportionate rates of suicidality; it is important to identify strategies for suicide prevention. Research shows that supportive interpersonal communication and identity affirmation helps prevent suicide. The purpose of this analysis is to explore the role of communicative resilience in suicide prevention among LGBTQ+ communities.

Approach: This analysis is part of a community-based participatory research project.

Setting: In November 2021, a Community-Academic Partnership hosted a virtual town hall, via Zoom, immediately followed by five Community Conversation (CC) groups.

Participants: Participants were aged 18 years or older and identified as an LGBTQ+ community member or active ally. We define active ally as an individual who, through their personal relationships, service to the community, or professional work, actively advocates for and supports members of LGBTQ+ communities.

Method: CC groups were audio-recorded and transcribed (n= 25 participants). Transcripts were inductively coded for thematic analysis and identified themes were deductively coded using Communication Theory of Resilience (CTR) to identify observations of communicative resilience (MaxQDA2020).

Results: Themes aligned with CTR, including importance of peer and professional support, affirming identities, reducing stigma, cultivating hope, and advocating for equitable policies.

Conclusion: Findings demonstrate that through communication, members of LGBTQ+ communities enact processes of resilience that support and promote suicide prevention. These findings support community mobilization, communicative resilience, and advocacy to help save lives.

Rengin Alpdogan (she/her)

Invisible Bodies: A Comparison of the Media Representations of Murdered Cisgender Women and Transwomen

The highest murder rates of trans people in Europe are in Turkey. The mass media generally ignores these murders or represents the victims through discriminatory discourse. In this regard, comparing the murders of transwomen to those of cisgender women, which are more usually presented in terms of sympathy and respect, the former receives either collective silence or, in effect, a dehumanizing discourse, except for a small number of newspapers that take similar approaches to both types of victims. My research will explore the duality of the news-media representations of victims based on gender. To this end, I will provide an overview of how transwomen have been represented in news media in the period between 2011 and 2016 in Turkey and Europe, followed by a detailed analysis of the news coverage provided on two distinct murders. These murders occurred in Turkey in 2015 and 2016 and were the object of similar attacks. In 2015, a cisgender woman was stabbed multiple times, beaten to death, and her corpse was burnt. The murder was covered with great journalistic sympathy. However, in 2016 a transwoman's murder by rape, body mutilation, and subsequent burning of her body was either ignored or represented distinctly by the same newspapers. In short, the discourse on evidence between 2011 and 2016 and the distinct coverage given to the two murders point to the invisibility of transwomen's murders in Turkey.

Introduction: The statistics on the murder of trans and gender-diverse people is an alarming issue with 1,659 reported murders of trans and gender-diverse people globally between 2011 and 2016. And according to Trans Murder Monitoring, while Central and South America make up almost 80% of the murders, Europe follows with 4%, making 77 murder cases within these years. Most murder cases are reported from Turkey (26), Italy (19), Spain, the UK and France (6). And it is even more alarming that there is still an ongoing trend of over 300 murders each year globally. Last year cases from Estonia and Switzerland were reported for the first time. And 95%of those murdered globally were trans women. Regarding murder cases, the approach of the newspapers can tell a lot about the marginalization of trans women. Zottola points to the power of news reporting in shaping public opinion. Even though there is an increase in the research about trans representations in media focusing specifically on murder representations can give a more insightful understanding of how trans bodies are shaped in the public eye. In order to explore these representations, I analyzed newspaper articles about how they represent trans women in Europe and then compared murder coverages about them

Methology: For this analysis, I conducted a two-part research. In the first part, I specifically focused on how trans women were represented in the UK and Turkish newspapers as Turkey has the highest number of murder cases and the UK, as a more progressive country in terms of trans rights, is still within the list of most reported cases I wanted to see if there are similar patterns or parallelism. For UK newspapers I used LexisNexis and for Turkish newspapers, due to the lack of data, I did a manual search on Google News. The search period spanned from 2011 to 2016 which allows the research to determine any changes in discourse and how much coverage exists, and whether the visibility has increased over time. And for the second part, I collected news data from two distinct murder cases

from 2015 and 2016 in Turkey because of the similarities between murder cases and absolute differences in news coverage. The data collection involved only the first week after each murder and included the most circulated 5 newspapers from different viewpoints. To focus on news reporting only, the data excluded opinion and entertainment sections in both parts of the research.

In this research, in order to analyse data, newspaper articles were uploaded to MAXQDA for qualitative data analysis. The software allowed the research to be categorized according to country, newspaper source, and time period as well as coding to categorize specific segments of articles such as discriminatory language, misgendering, misnaming and sexualization of trans bodies. Additionally, memo writing allowed me to document observations and interpretations throughout the analysis process. Coding was an important part of the research to achieve efficient data analysis and identify patterns, trends and discrepancies in the news coverage. This feature contributed to a more in-depth analysis of the representation of trans women in the media.

The findings underscore the need for increased awareness, empathy, and inclusive reporting of trans individuals, aiming to challenge societal biases and contribute to the fight against marginalization and discrimination.

Eliz Miu Yin Wong (she/her)

The Power and Limits of Same-sex Marriage: A Comparative Study of Chinese Same-sex Couples' Marital Intention and Experience in Taiwan and Hong Kong

Introduction

Marriage equality is perceived as a significant achievement for lesbian, gay, bisexual, transgender, queer and intersex (LGBTQI+) rights advocacy in recent decades (Ball, 2016; Weeks, 2007). However, beyond its important symbolic meanings, how does same-sex marriage legislation actually affect same-sex couples? What benefits does the legislation give to them, and perhaps more importantly, what is the price they pay for it? These questions are particularly relevant in societies with polarized public opinions on same-sex marriage and prevalent discrimination against sexual minorities.

Existing studies examining the impacts of same-sex marriage legislation on same-sex couples have been conducted in North American and European countries, where same-sex marriage was first legalized (Drabble et al., 2021; Hatzenbuehler et al., 2010). In 2019, Taiwan became the first society in Asia to legalize same-sex marriage, providing an excellent opportunity to examine the influences of same-sex marriage policy in societies beyond the Global North. Due to the strong influence of Confucian culture, which places a high value on family relationships and harmony, being gay is not only a private issue but also a family affair (Hildebrandt, 2019). Same-sex couples need to navigate the challenges and opportunities of same-sex marriage legislation in both their private sphere (with their parents and their same-sex partners) and public domain (with their colleagues in the workplace and the public in their societies).

Research Questions and Hypothesis

The main research question of this study is: What are the power and limits of same- sex marriage legislation for same-sex couples in Asian societies? First, I examine how same- sex marriage legislation (and the lack thereof) affects marital intentions and experiences among lesbian, gay, bisexual, and queer (LGBQ+) individuals in committed same-sex relationships. I specifically focus on discrimination and victimisation they experienced or anticipated in their workplaces and other public domains. Then, I explore the dynamics between LGBQ+ individuals, their parents, and their same-sex partners. Finally, I hypothesize that LGBQ+ individuals in Taiwan (where same-sex marriage is legalized) report higher levels of parental acceptance of their sexual orientation and better well-being compared to those in Hong Kong (without same-sex marriage legislation). I propose a model in which parental acceptance mediates the association between residency in societies with or without same-sex marriage legalization and one's well-being.

Research Design: Explanatory Sequential Mixed-method Study

A comparative study with an explanatory sequential mixed-method design has been conducted in Taiwan (the first in Asia to legalize same-sex marriage) and Hong Kong (a city without same-sex marriage legislation). Both societies have an ethnic Chinese majority and share similar cultural values that emphasize family structure (Kong, 2019). Additionally, public opinion towards homosexuality and same-sex marriage is similarly divided in both cities (Ho, 2019; Yeo & Chu, 2018). The main difference between the two is that Taiwan has legalized same-sex marriage since 2019, while Hong Kong does not recognize it by law.

This study adopts an explanatory sequential mixed-method design to collect both quantitative and qualitative data, in order to provide a nuanced understanding of same-sex

The Power and Limits of Same-sex Marriage:

A Comparative Study of Chinese Same-sex Couples' Marital Intention and Experience in Taiwan and Hong Kong

Application for MAXQDA Grants in June 2023 – Embracing LGBTQI+ Pride Eliz Wong, PhD Candidate, Social Policy, London School of Economics (LSE)

couples' intentions and experiences related to getting married. The quantitative data was collected and analyzed first to inform the design of the qualitative data collection (Wisdom & Creswell, 2013). The strength of this research is its ability to provide sufficient breadth and depth on the research issue by analyzing and interpreting both quantitative and qualitative data (Dawadi et al., 2021). In this study, quantitative data is used to examine the prevalence of marital intention among LGBQ+ respondents, providing an overview of marital intentions among same-sex couples in the two societies. Qualitative data from in-depth interviews then offers a contextualized understanding of the concerns, worries, and struggles faced by same- sex couples under legal and social constraints.

Also, the quantitative data is used to facilitated purposive sampling, by using quantitative data to sample for the qualitative strand of a study (Draucker et al., 2020). Demographic background (including gender, age and socio-economic status) of survey respondents were collected. These variables are used to purposively select an interview sample to represent the demographic composition of the quantitative sample.

This study collected 812 online survey responses and 70 in-depth interviews with LGBQ+ individuals in committed same-sex relationships from 2021 to 2022. Only LGBQ+ individuals in committed same-sex relationships were included in this study, excluding those who are single, because marriage is the most relevant to their situation. Additionally, this study only analyzed cisgender individuals as the marriages of transgender and gender non- binary people typically involve other policies, such as legal gender recognition (Sharpe, 2012). The focus of this thesis is solely on the policy interest of same-sex marriage legislation.
Previous Themes and Grant Recipients
2020: Sustainability and Sustainable Development

Sara Aly El-Sayed

Sara researched regenerative practices that farmers in arid regions in Southwest and North Africa are creating.

Brittany Jones

Brittany investigated Land Banks to highlight the barriers they create through racial and capitalistic land transfer programs that slow progressive urban food governance.

Andreas Holzinger

Andreas investigated how people-centered external actors such as the African Union and European Union to construct their peace efforts.

Bruno Miguel de Jesus Cardoso

Bruno's work focused on the questions of the barriers forestall energy efficiency in the water sector.

2021: Climate Change and Climate Action

Camila Gonçalves Castro

Camila researched the environmental, economic and social rebound effects of implementing digital technologies.

Lucien Wobembong

Lucien analysed what the forces of change are behind pushing society's desire to decarbonize.

Tan Nguyen Quang

Tan's research looked at how small-scale tourism enterprises response to climate change in Vietnam's coastal destinations.

2022: Empowering Women and Girls

Margarita Osipova

Safety of women in the cities around the world: exploration of context space and requirements for Smart City solutions.

Stanley Ojekere

Capability Approach to Inclusive Mobility and Safety of Public School Girls with Disability.

María de la Paz Chávez Vargas

Political participation of indigenous women in different contexts of community autonomy: the cases of Mexico City, Michoacán and Chiapas

Ally Zlatar

The Meeting Point: A Visual Arts Investigation into Understanding Diaspora, Migration Embodiment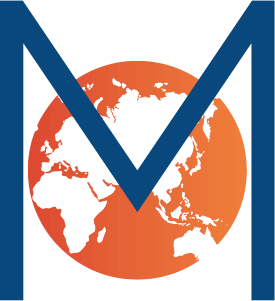 The #ResearchforChange grant is an initiative of VERBI Software that aims to support researchers, research projects, and networks. The grant provides financial support and methodological training for early career researchers whose work aims to investigate, support and raise awareness of empowerment initiatives.