Creating software solutions that empower you to lead groundbreaking research
Our journey so far
"Everything began in the mid-eighties, a time when we were still working with the generation of so-called giant computers. Then, in the spring of 1989, the first version of MAX was released for the Personal Computer. We have released new and improved versions almost annually ever since."
Prof. Dr. Udo Kuckartz, Creator of MAXQDA
Today, VERBI Software GmbH – the company behind MAXQDA – is headquartered in Berlin, Germany, and serves thousands of researchers in more than 150 countries. MAXQDA is used by many of the world's most prestigious universities, leading research institutions and global corporations.
2019

Free updates for MAXQDA 2018 add word clouds, code maps, YouTube comment import, and more.

2018

Release of MAXQDA 2018: comparing QUAL & QUANT groups, paraphrases, code configuration, statistical Twitter analysis, and many more.

2017

MAXQDA Analytics Pro is released and incorporates statistical data analysis into MAXQDA.

2015

Release of MAXQDA 12:focus group analysis, Creative Coding, Twitter data import, similarity matrix. First QDA software to be identical on Windows and Mac.

2014

Release of MAXApp for Android. Field work app for Android users.

Release of MAXQDA for Mac. MAXQDA is the first professional QDA available on native Mac Computers.

2012

Release of MAXApp for iOS. Field work app for iOS users.

2012

Release of MAXQDA 11

2010

Release of MAXQDA 10

2008

Integration of Geo-References

2007

Release of MAXQDA 2007

2005

Release of MAXMaps: Mapping tool

2004

Release of MAXqda 2

2003

Release of MAXDictio: Quantitative Text Analysis tool

2001

Release of MAXqda

1989

Release of MAX: The first version of MAXQDA (for DOS Windows System)
30 Years of Innovation – Made in Berlin
VERBI Software is based in Berlin, Germany where we develop and innovate qualitative and mixed methods research software that is used all around the globe. We are a multigenerational family-owned business driven with a passion for research, research methods, and modern software solutions.
The product name "MAXQDA" starts with a nod to the famous German sociologist Max Weber and ends with the abbrevation QDA – which stands for Qualitative Data Analysis.
Pictured: COO Isabel Kuckartz (l.) and CEO Anne Kuckartz (r.)
Our global outreach
Having worked closely with some of the world's leading social researchers for almost three decades, we understand the value and importance of contributing to our global community. That's why we are committed to supporting local organizations like Junge Menschen für Afrika as well as multinationally represented NGOs such as AMREF Flying Doctors and Médecins Sans Frontières.
Join the MAXQDA team
Are you interested in social research and software innovation? Do you see yourself working alongside a creative and international team of social scientists, IT experts, communicators and business developers?
We're always interested in meeting talented people! So why not visit our careers page?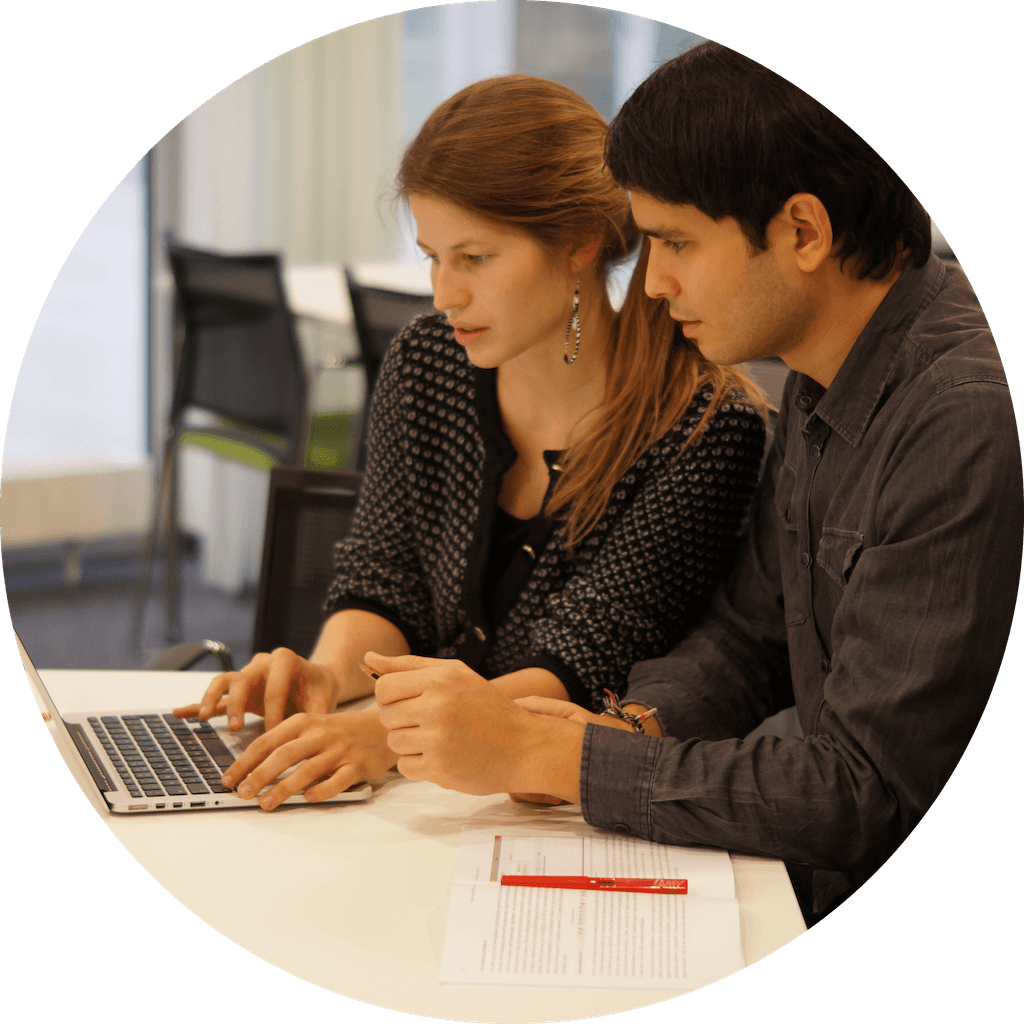 <![endif]-->