Make the most out of your interviews.
Import and Organize your Interviews
No matter how you conducted your interviews in the field – MAXQDA can handle all files. Import handwritten notes, audio and video recordings, automatically created transcripts from transcription services, and Word or PDF files with highlighting and comments. Assign your documents specific colors and organize them in document groups by location, time, topic, or category for example.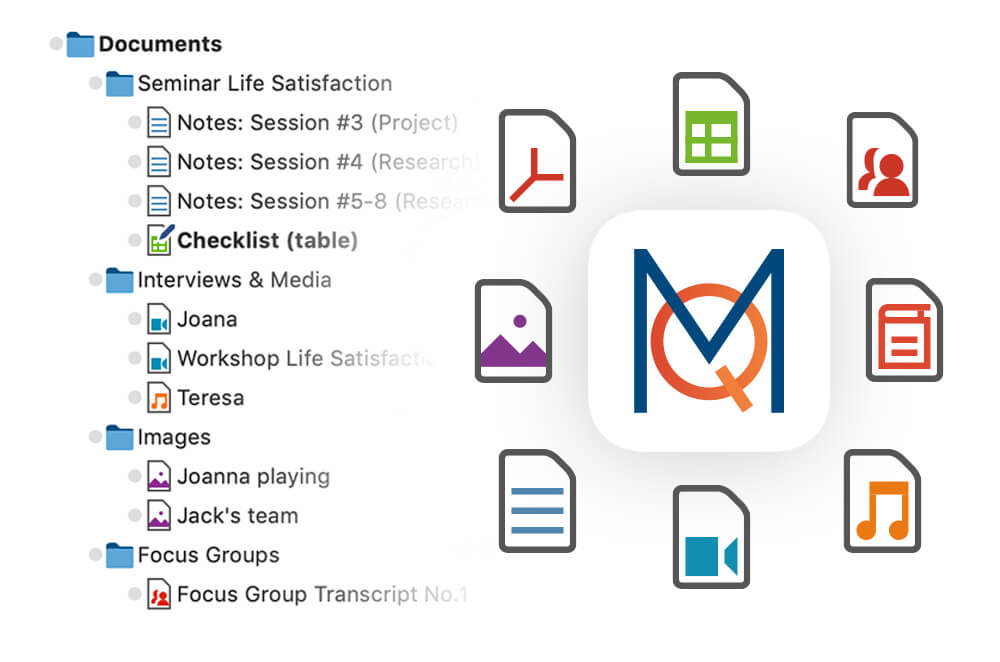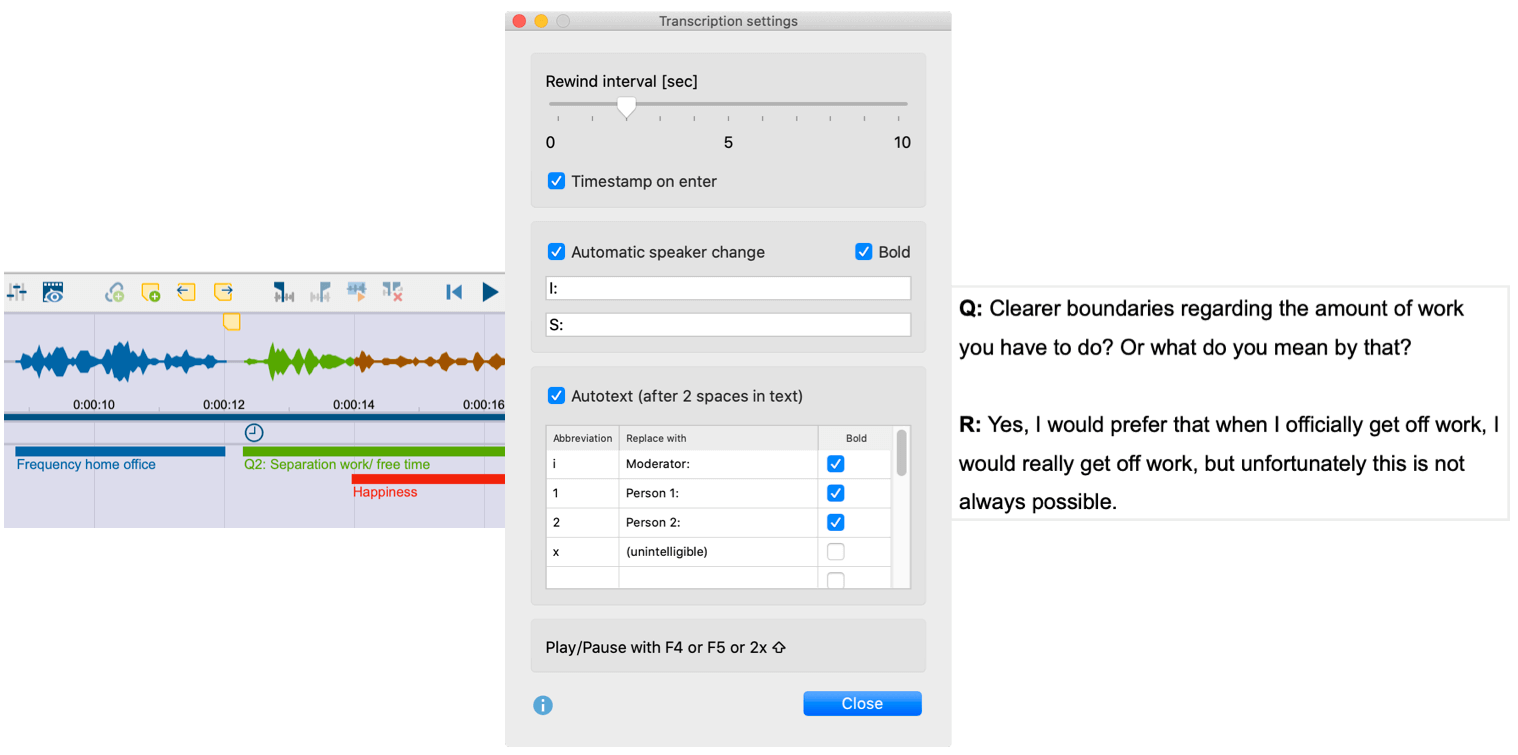 Transcribe your Interviews
Easily transcribe audio or video files manually with the integrated MAXQDA transcription tool. Directly begin to code your data, add memos, and paraphrase while you transcribe, to make sure that you get all of your first ideas down right when they come to you.
Code your Interviews
Create codes first and then assign a code to a text segment via drag and drop. Boost your workflow using the code name suggestions and quickly resize coded segments with the grabbers. Code in-vivo as you are reading your interview transcript, creating codes directly from words or phrases within the interview. For focus group transcripts, use codes and documents created with the automatic speaker recognition to analyze either on a group level or on an individual level.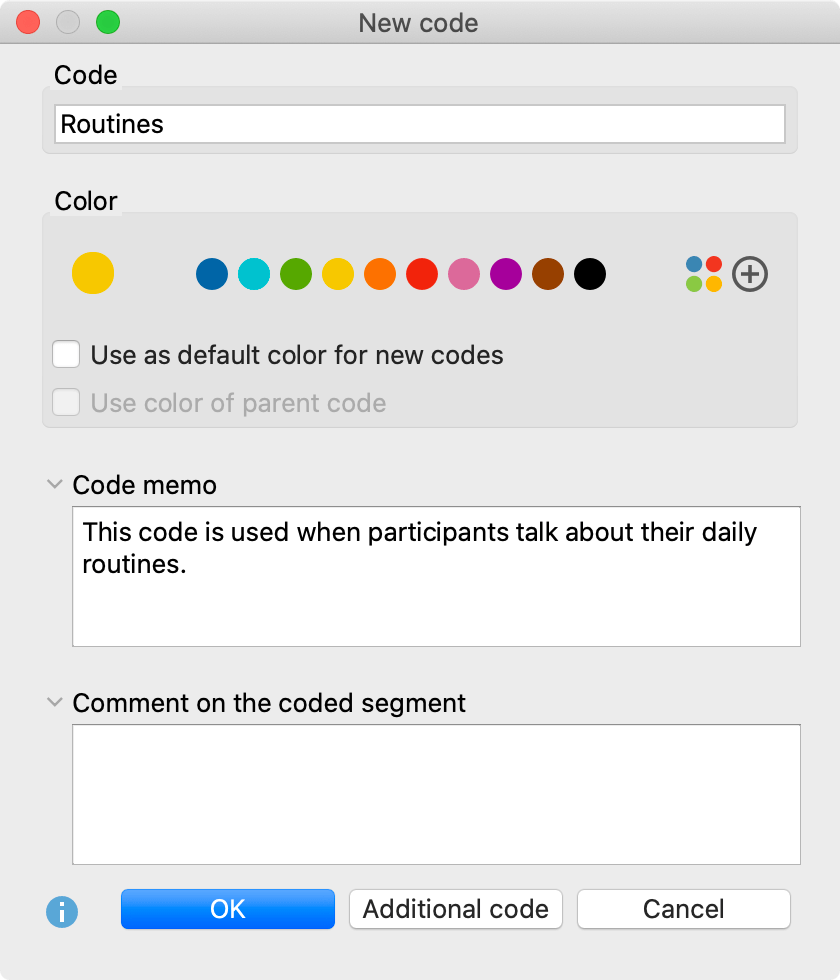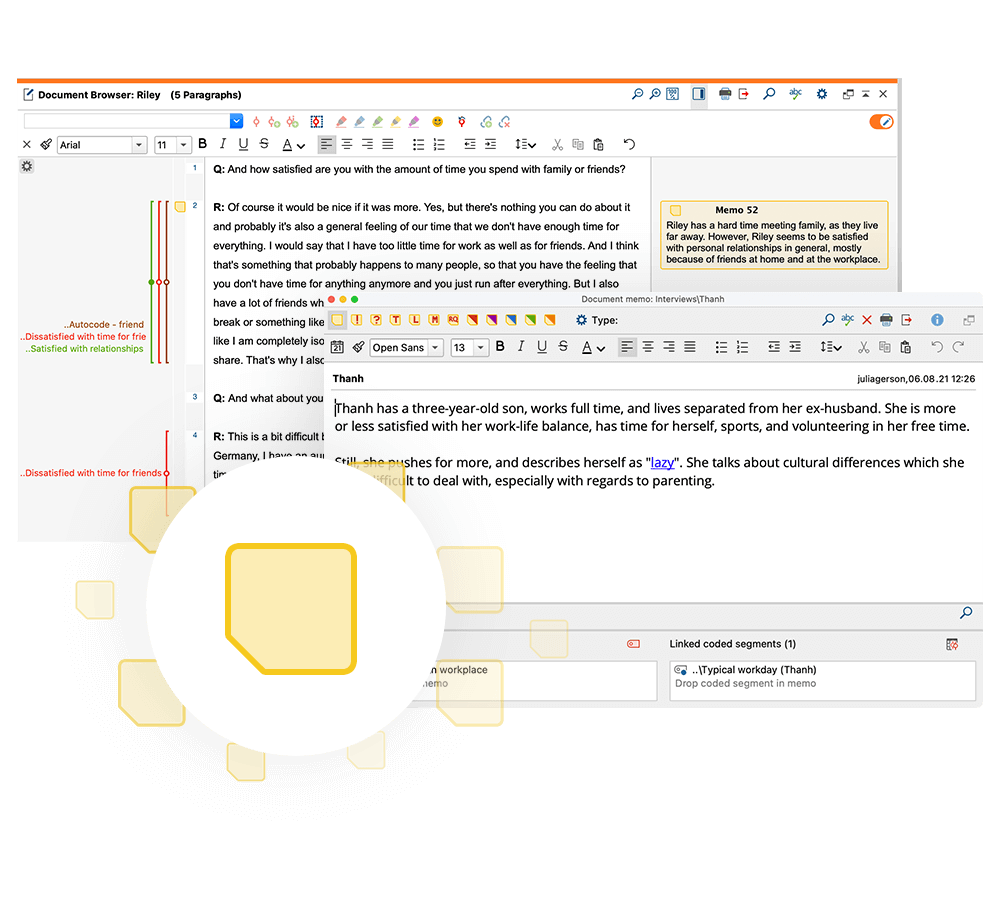 Deepen your Interview Analysis
Keep track of your ideas, the consideration behind your analyzing steps, and new insights that develop organically through the analysis process using MAXQDA's Memos functions. Use the Paraphrasing Tool to summarize specific segments of the text with your own words and condense a large amount of data into an easy-to-read overview with the Paraphrase Matrix. Explore how a word or phrase is used in your interview data in an interactive dashboard of the Word Explorer. Collect relevant insights from your interview data and develop new theories using the new QTT.
Visualize and Publish your Data
Create an overview of both of your data and of your data analysis for yourself and for presentations. Export ready-for-print reports or create powerful visualizations and statistics to illustrate your results and share findings with stakeholders.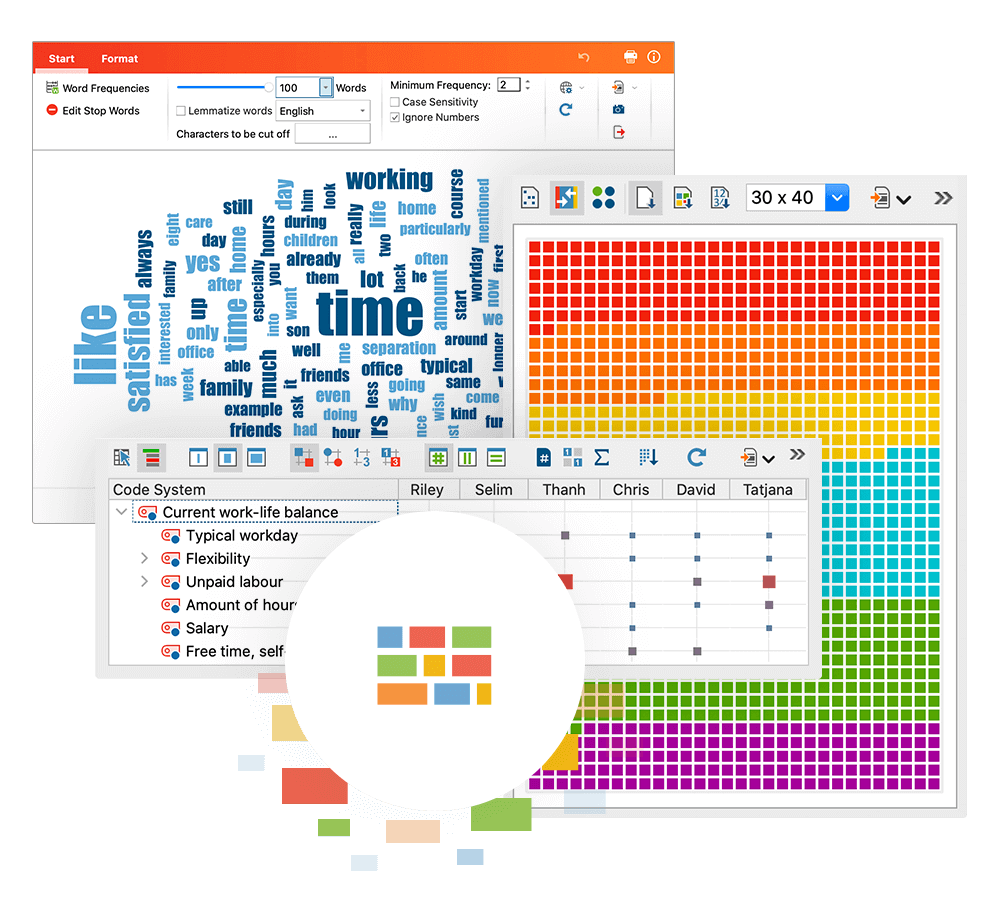 Find out how it works