Developed by and for researchers.
All-in-One Content Analysis Software
Use MAXQDA to manage your entire research project. Easily import data from text documents, interview transcripts, focus groups, online surveys, web pages, images, audio and video files, spreadsheets, bibliographic data, YouTube data, and even tweets. Organize your data in groups, link relevant quotes to each other, and share and compare work with your team members. Your project file remains flexible and you can gradually expand and refine your category system to fit your research.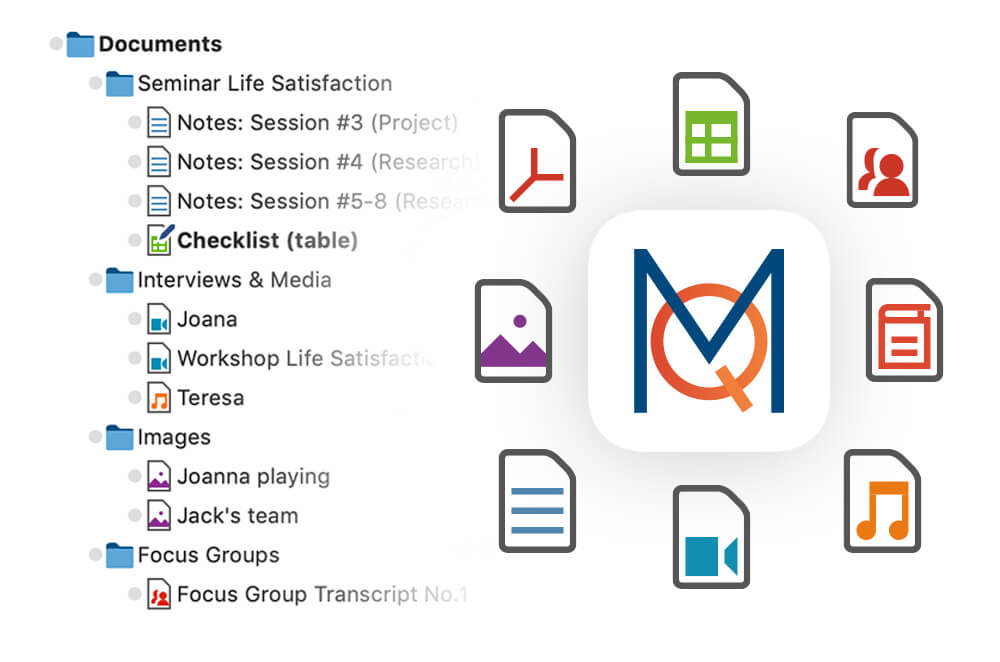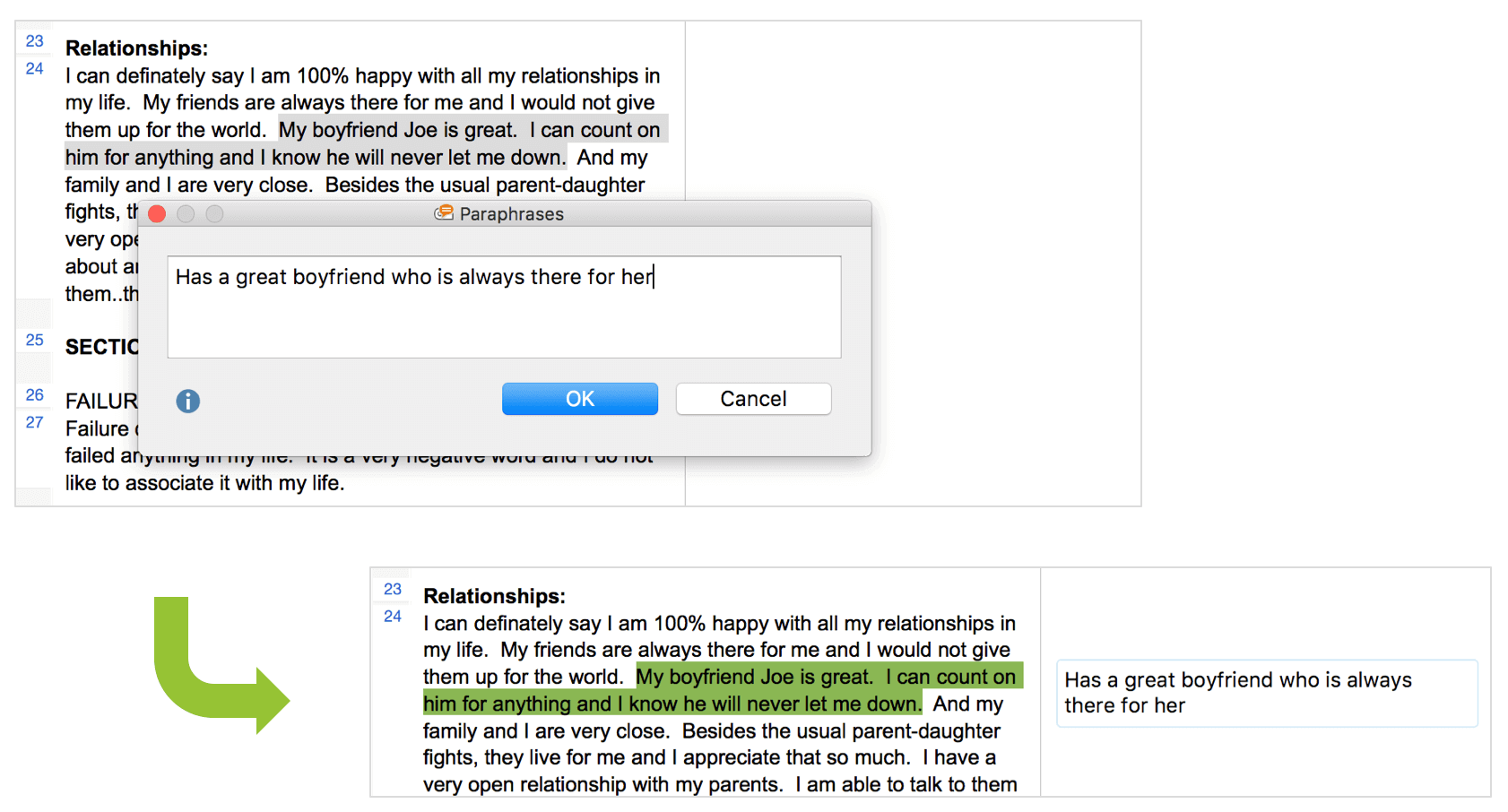 Paraphrasing
Summarize texts in your own words with MAXQDA's handy paraphrase mode and display them directly adjacent to the text. You can also use your paraphrases for inductively forming new categories from your material.
Search keywords in your content
Search for keywords in your data, memos and coded segments and use MAXQDA to automatically code them. Make use of the extended search functions that offers you everything you might expect from professional content analysis software – and with the integration of retrieval functions, lemma lists, Boolean operators and wildcards, probably a little more.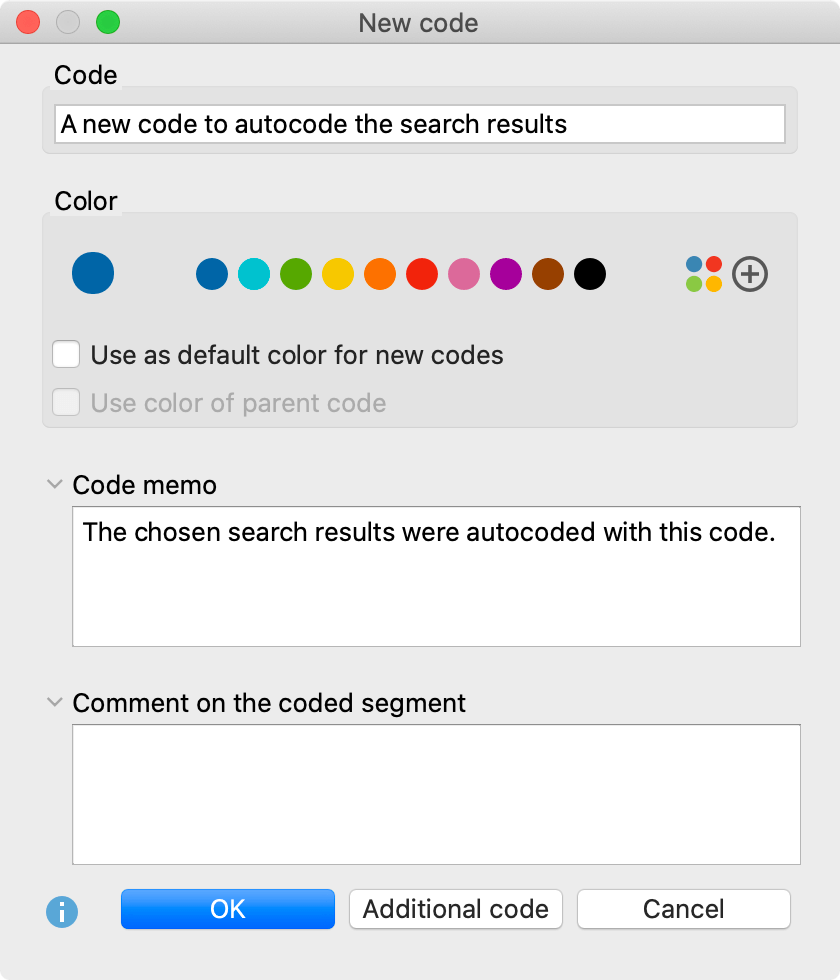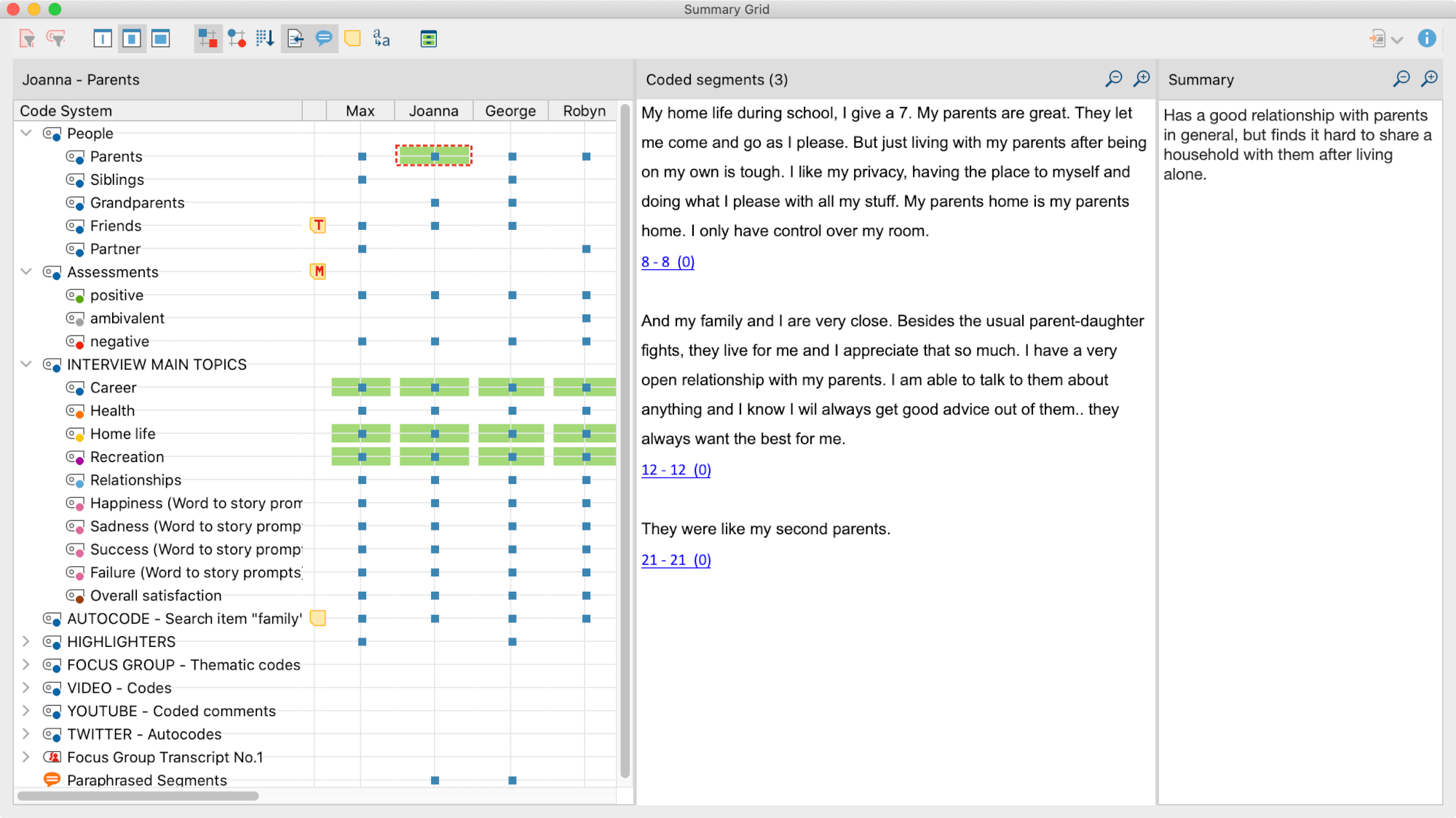 Summarize your content
Aggregate your coded data to the next level of analysis by summarizing it on the dimensions of code, document, and coded segments in a document. With our summary grids and summary tables, you can keep crate compilations of summaries for determined topics.
Find connections in your data
The activation system for retrieving data segments is surprisingly simple and easy to use. But there's more that meets the eye: our Complex Coding Query gives you a total of 9 further retrieval functions for finding connections in your data.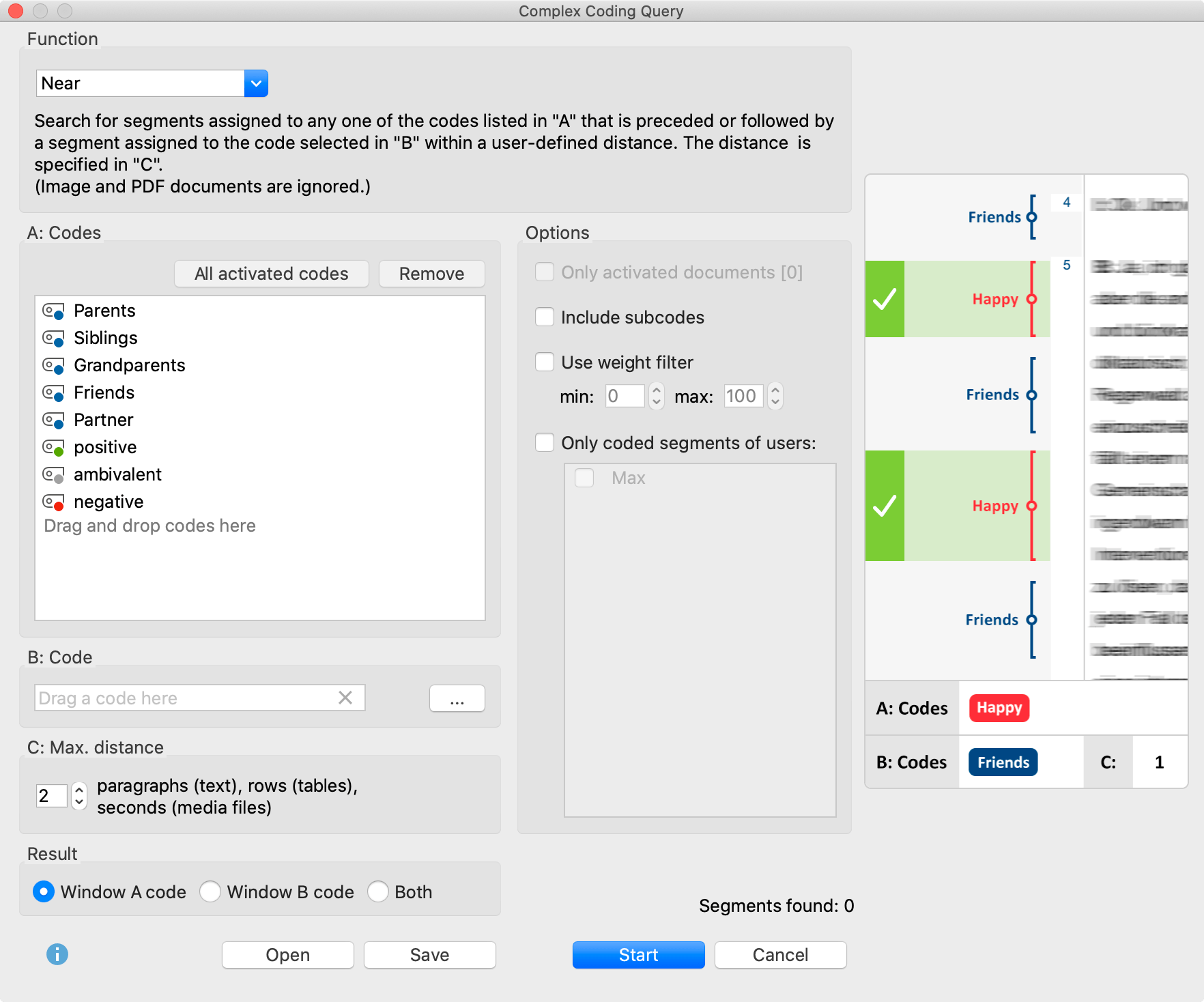 MAXDictio for Quantitative Content Analysis
Use the tools offered by MAXDictio, our module for quantitative content analysis, for an even deeper analysis. You can display frequencies of individual words or word combinations in tables or visualize them in the Interactive Word Tree. Use the Keyword-in-Context function to transfer the textual contexts of selected words into a clear table.
Visualize your results
Whether for your analysis or publication, MAXQDA's visual tools are tailor-made for qualitative research. Visualize the progression of an interview with the Codeline or use the Code Cloud to illustrate and explore your categories. Of course, MAXQDA offers many more powerful visualization tools for every purpose.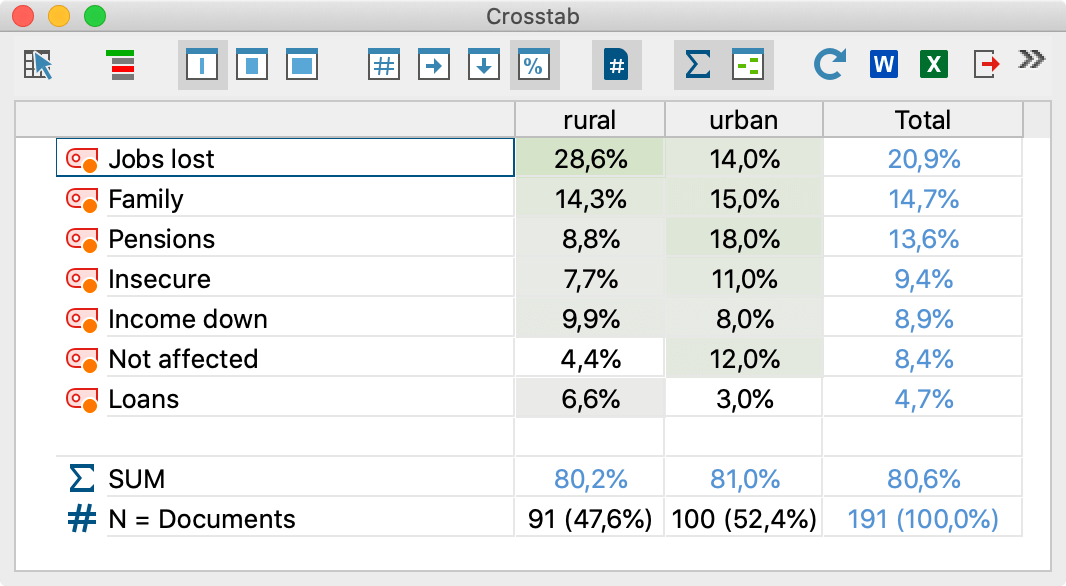 Find out how it works