It is strongly recommended that you regularly create project backups and save them on external hard drives or flash drives, in order to minimize losses in case of computer problems. Backup files shouldn't be stored in the same location as your computer.
You can transfer your MAXQDA project files to an external storage drive using Windows Explorer or Mac Finder. Alternatively, open the file in MAXQDA and choose Home > Save Project As in the top menu. Then specify a location and file name and click OK.
Automatic backups
MAXQDA allows you to backup projects automatically. If you open a project that has not been backed up by MAXQDA for 7 days, a message will appear asking if you would like to save the project now. When you accept, MAXQDA will save a copy in a selected directory. MAXQDA automatically provides the backup file with a date and time stamp.
Both the time interval after which a project should be automatically saved and the directory for backup copies can be specified in the MAXQDA preferences. Open these preference by clicking on the gear symbol in the upper right corner of the MAXQDA window

. There, you can also disable the function entirely.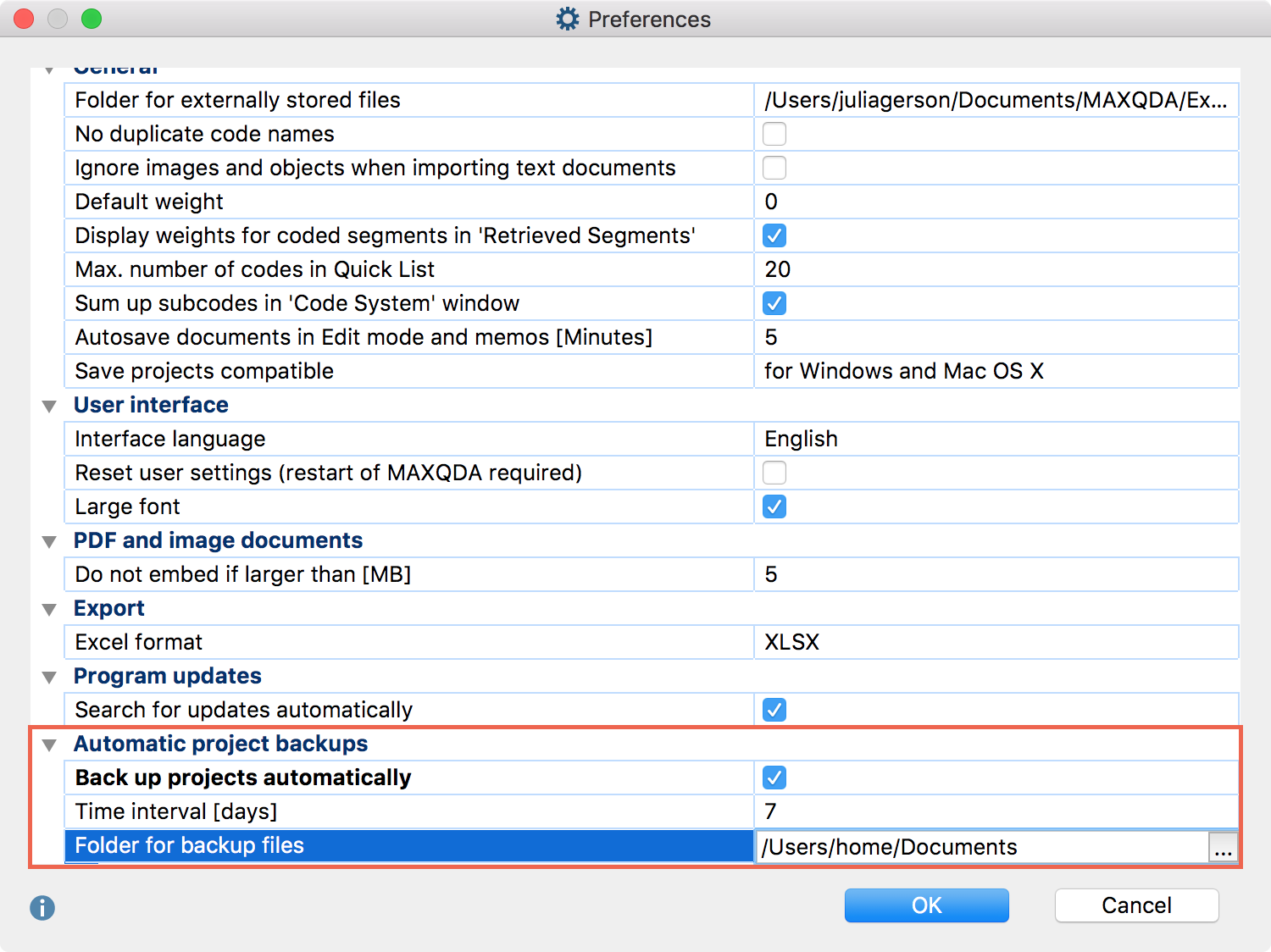 Note: Although the automatic backup setting is a good security net, it can't replace the regular backup on an external hard drive or in the cloud!