Delete codes from whole document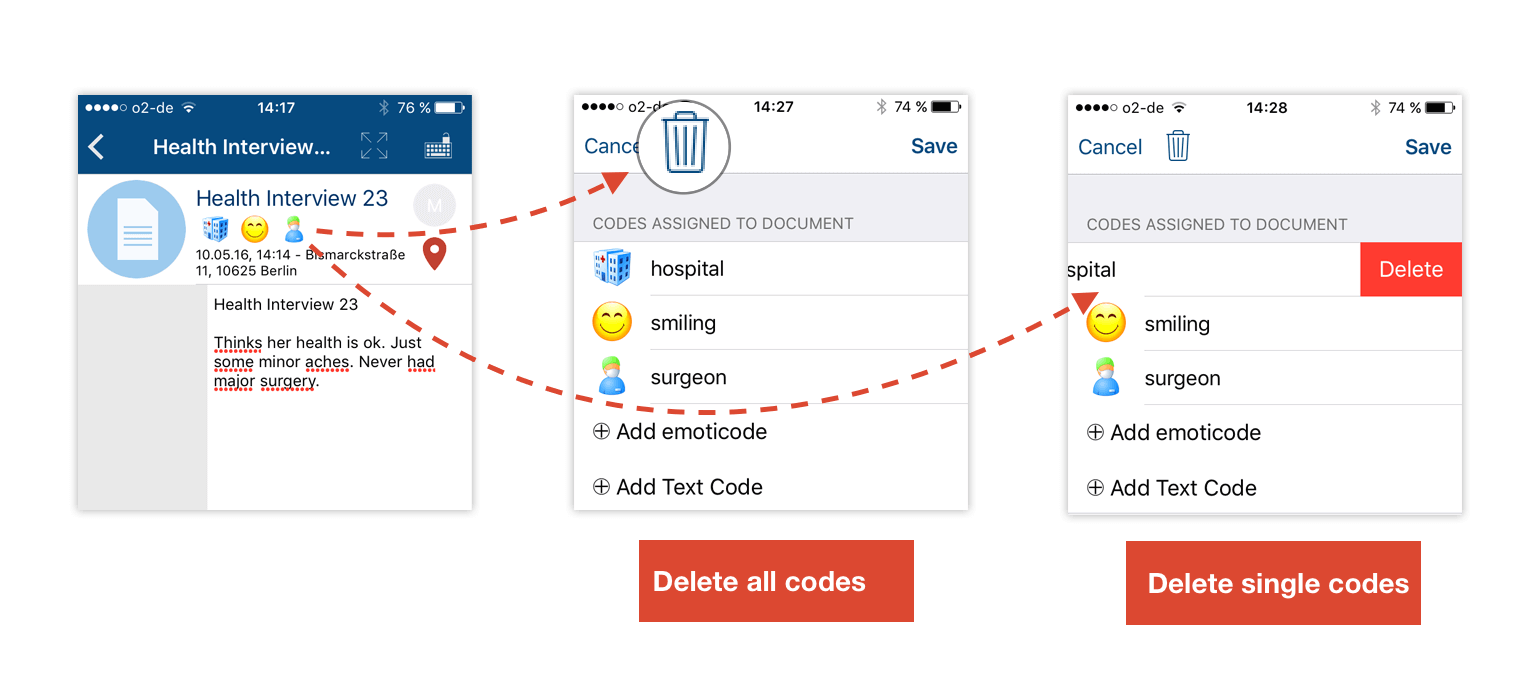 If you want to delete codes from the whole document click on one of the codes beneath the document name.
The code list appears. You can either delete all the codes by clicking on the trash icon on the top of the document or delete single codes by swiping the selected code to the left until the delete button appears.
Delete codes from text documents
If you want to delete a code from your document you need to click on the code icon next to the text. The text segment or word which belongs to this code is shown. Select Remove Code to delete the coded segment.
Add your most used codes to your favorites
As in most qualitative research processes, you will use some codes more often than others. You can save time if you use the option to mark your favorite codes and collect them in one single folder.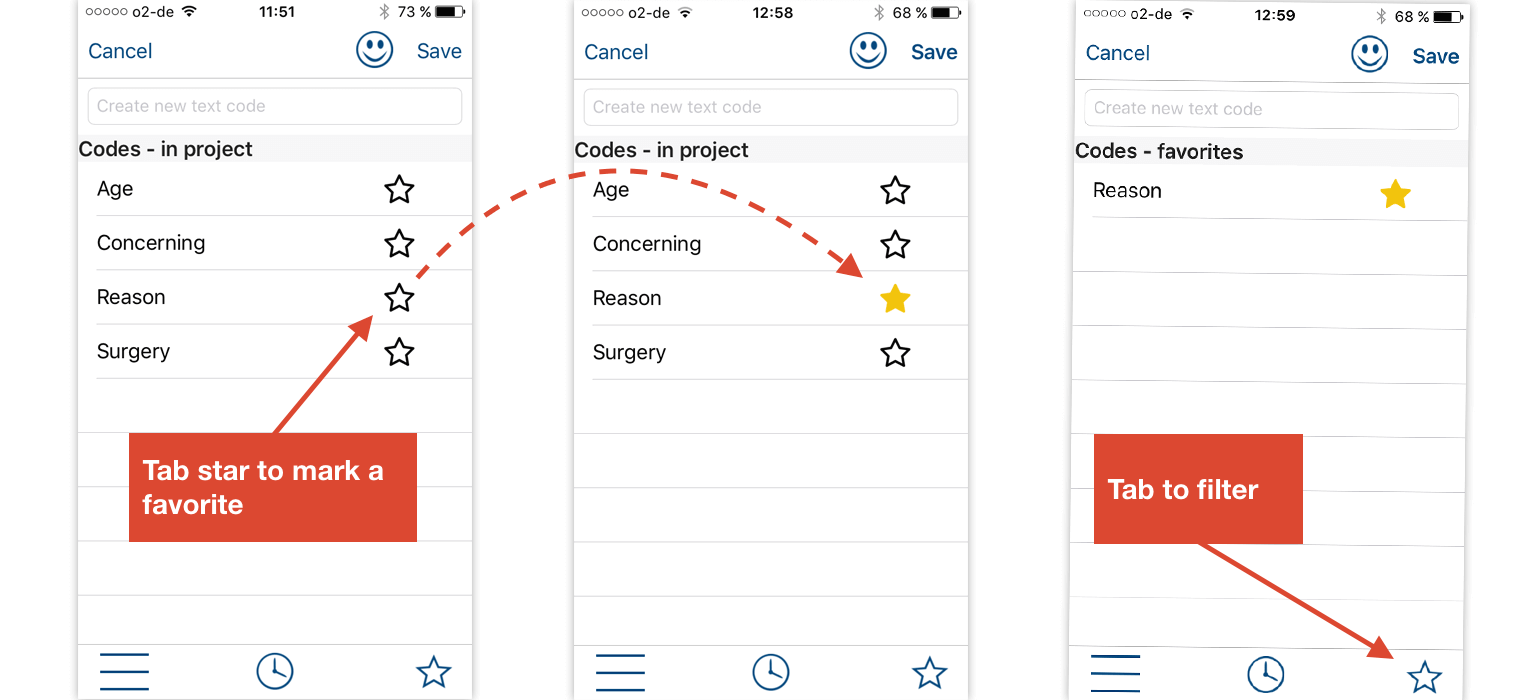 For marking Text codes as your favorites just click on the star icon next to the codes in your code list. The code is now marked as one of your favorites. Now, if you click on the star icon on the bottom right corner, you switch to the folder where only your favorite text codes are listed.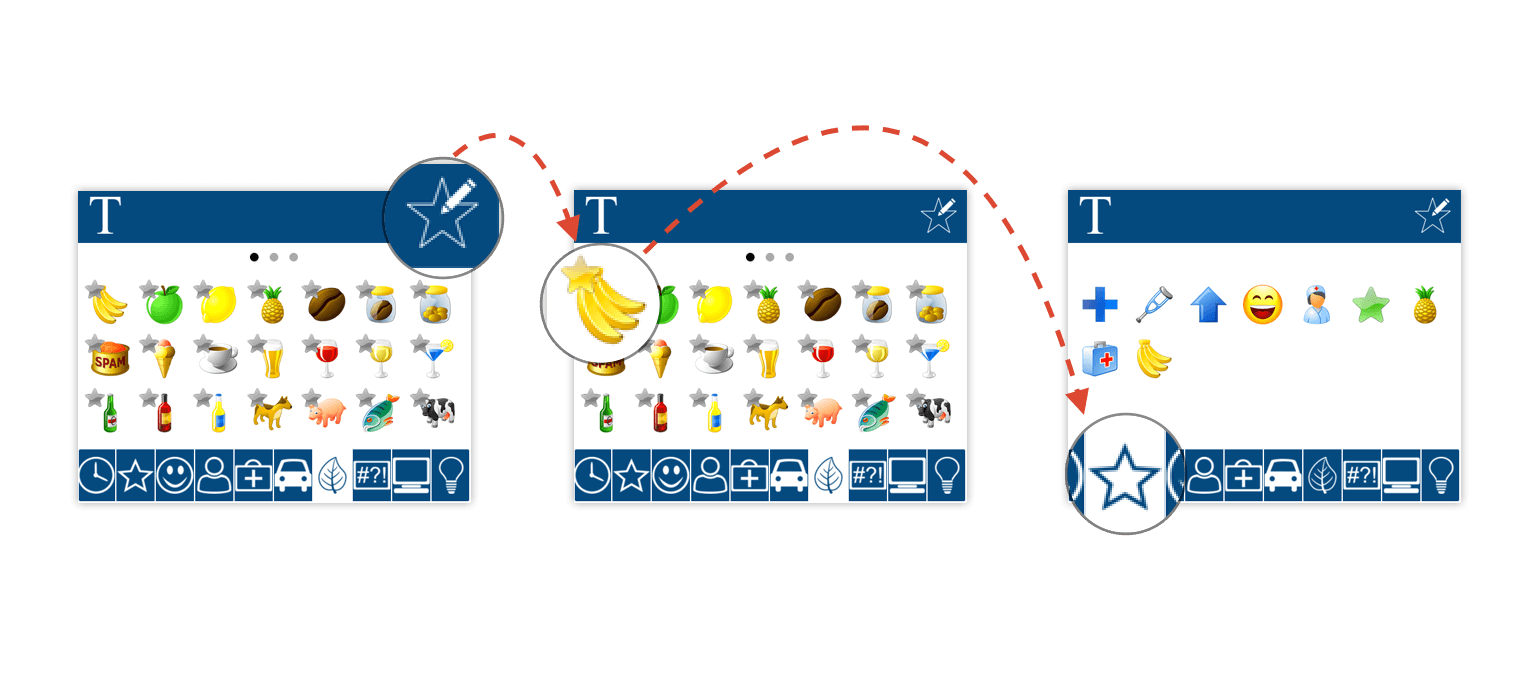 If you want to mark emoticodes as your favorite codes, just open the emoticode browser and click on the edit star icon.
Now every icon is marked with a little star, meaning that you can choose the emoticodes you want to add to your favorites folder by clicking on them.
The codes you chose are automatically saved as a favorite. You can reach the folder by clicking on the tab marked with a star.