After you have created and opened a project, you can add some data. Click + and you will see the following options: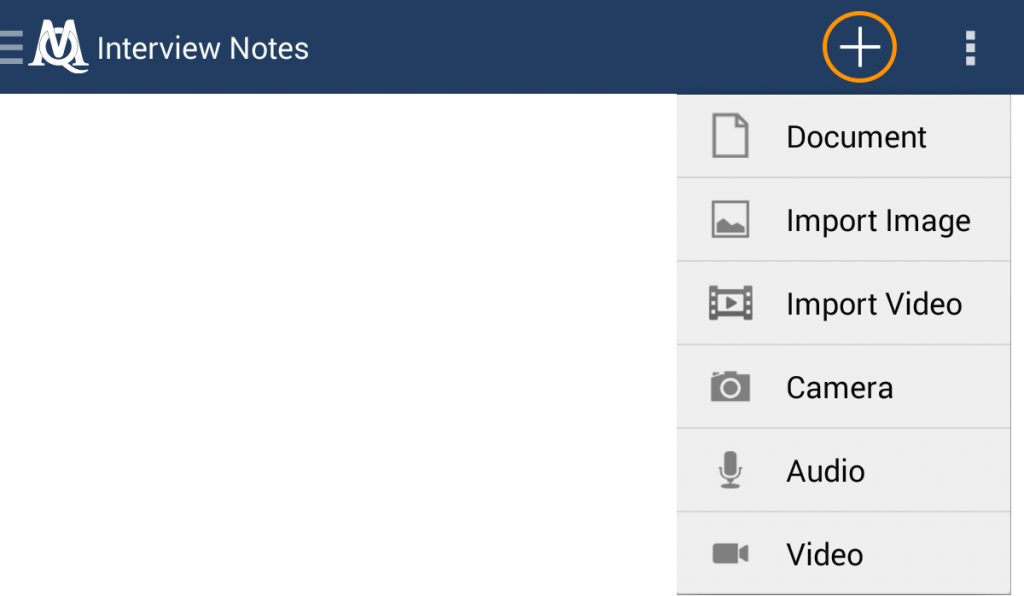 Create or open your data by selecting one of the presented options. Now enter a name for your document.

All of your documents are displayed in a list.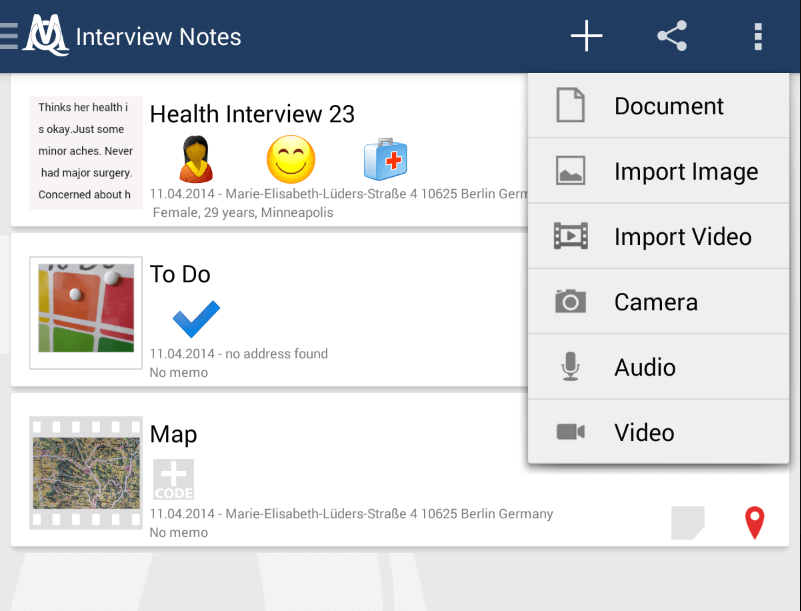 With MAXApp you can work with four different types of documents: Text documents, pictures (taken with camera or imported from gallery), videos (recorded or imported from gallery) and audio (recorded).