Export to Dropbox
You can export your MAXApp projects to MAXQDA via Dropbox or iTunes.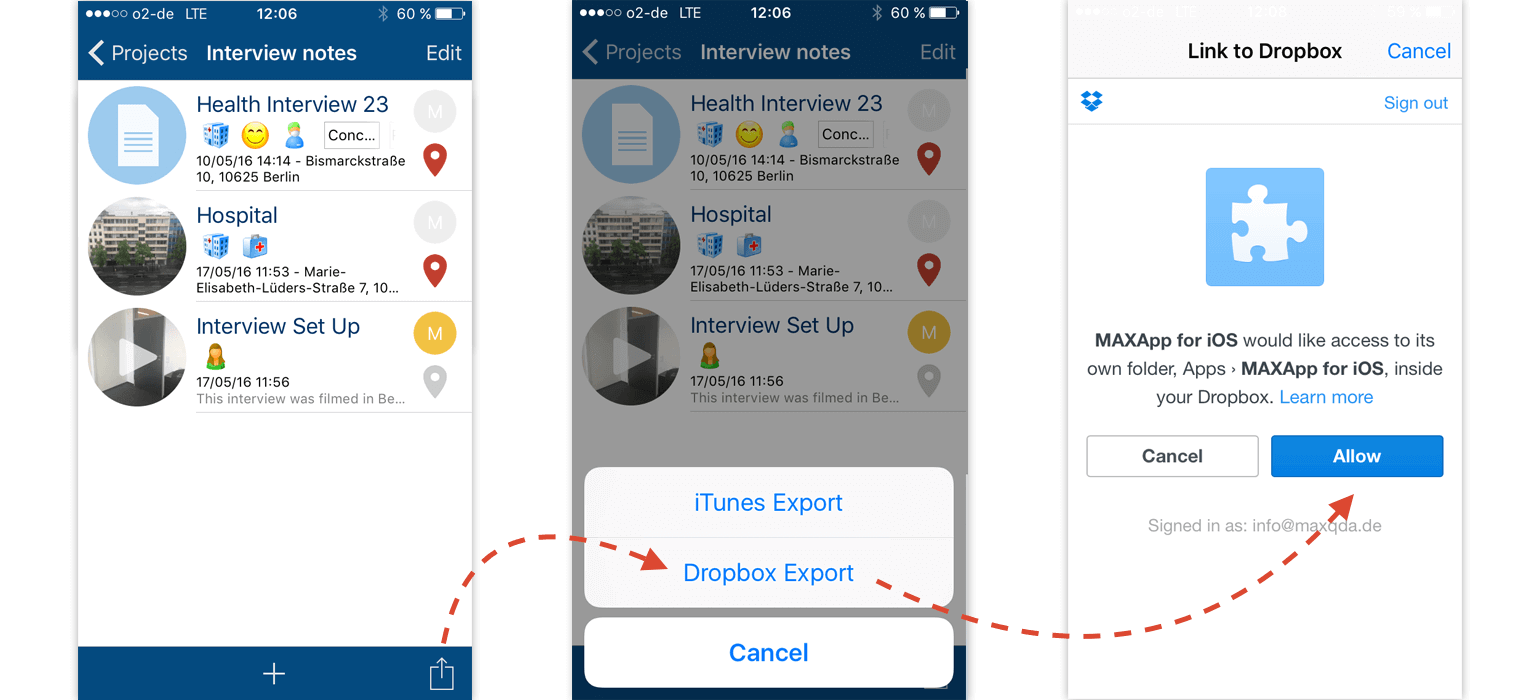 For example, if you want to export your project to dropbox, just open a project, click the sharing icon and Dropbox export.Now you need to allow Dropbox to export your projects.
Your project will be saved to this location: Dropbox/Apps/MAXApp for iOS/(name of the project).
Export to iTunes
In case you don't want to save your data in a cloud or you just don't use dropbox, you also have the possibility to export your project to iTunes.
For doing that make sure your device is connected to your computer via USB cabel and choose iTunes export instead of Dropbox export.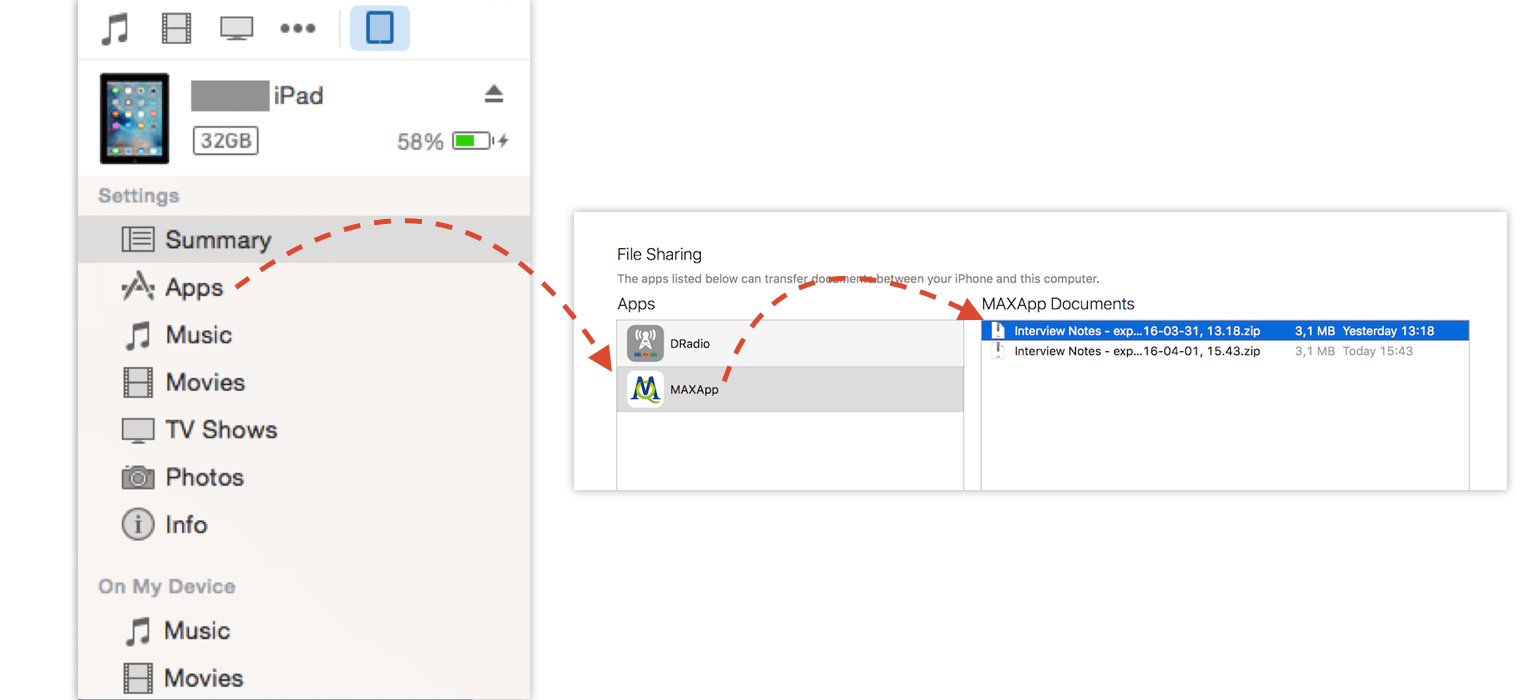 Synchronize your device and click on Apps in the left navigation.
Now scroll down to File Sharing and choose the Documents you want to import from the list. You can easily drag the files on your desktop.
Import into MAXQDA
After exporting your project from MAXApp you can import your saved data from Dropbox (or iTunes) to MAXQDA.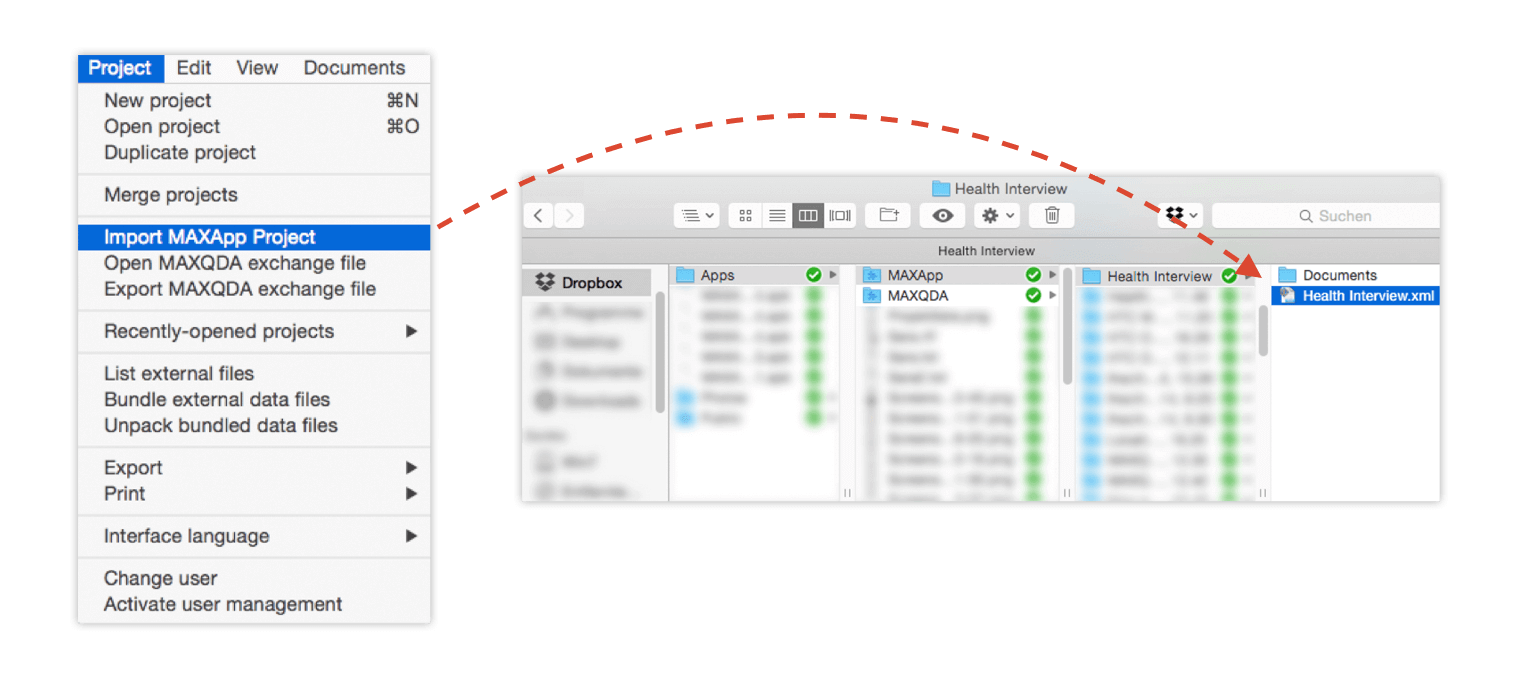 To do so, open MAXQDA and choose the option Import MAXApp Project. In the folder of your MAXApp project you will find an .xml-file. Choose this file so that all documents with the corresponding codes, memos, and locations are imported into MAXQDA.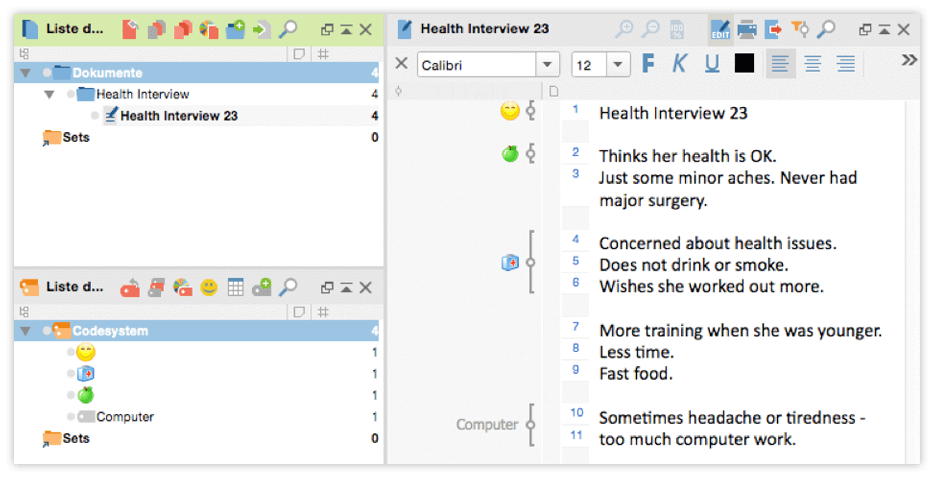 Your MAXApp documents and codes can now be viewed and further analyzed in MAXQDA.
Download data from Dropbox website
If you haven't installed Dropbox on your computer, you can log-in online and download the file with all of your MAXApp data from the web interface.
For doing that just choose Apps/MAXApp/[Name of the Project] in your Dropbox Folder and continue the same way presented above.