You can use the Quote Matrix to create a matrix of coded segments that is exported to a table containing the full segments. It is a tool that can help you compare coded data by group, e.g. what participants from different cities said about their health status. Create a new Quote Matrix from the main menu under Mixed Methods > Quote Matrix. Like most features in MAXQDA you can narrow the Quote Matrix down to only take activated documents and codes into accounts.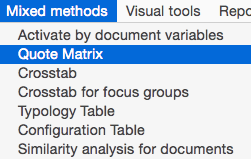 In the Quote Matrix window that opens up you can select those variables that will later be the columns of your matrix. Select a variable and click on the blue arrow to move it into the right window. Then set the variable value. In this example the Quote Matrix will compare coded segments from documents from Lyon, Berlin, and Vancouver.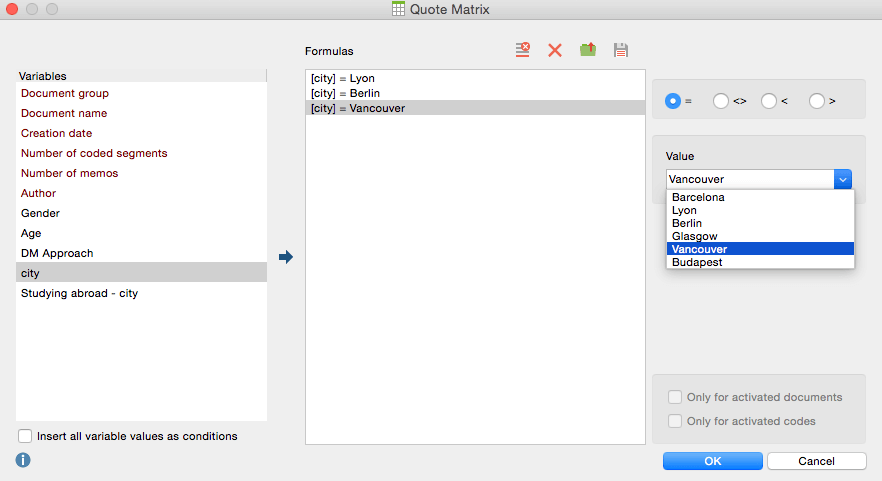 By clicking OK MAXQDA export the matrix either as an .xlsx, .html, .rtf or .txt file. The following image shows a Quote Matrix as excel table. Your code system is displayed in the rows on the left and the selected variable values as the column headers. Each cell contains all coded segments that were coded with this specific code in any document with this specific variable value. Here for example all those statements that participants living in Berlin, Lyon or Vancouver made about "Health". After each paragrah a source information is included so you know which documents the statements originally appeared from.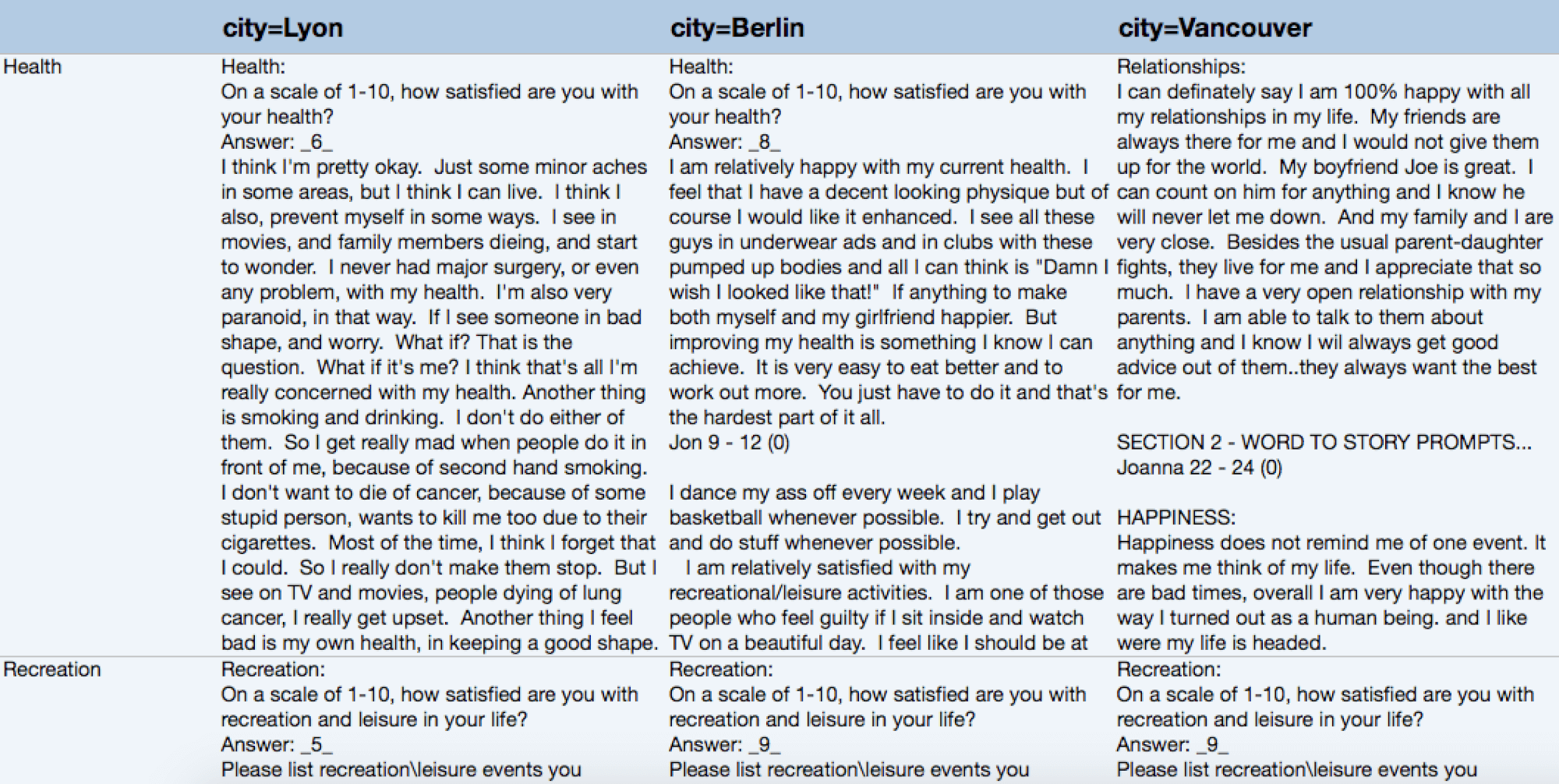 Alternatively you will also find the option to create a Quote Matrix directl from the Code Matrix Browser and the Code Relations Browser. Simply click on the

icon in the toolbar of those browsers to export the content to a Quote Matrix.