The Tag cloud is a visualization of the most frequently used words in one or more documents. The more often a word is present in the documents the bigger it is displayed in the cloud. Select a document, a document group or a document set and create a tag cloud by clicking on the

icon in the MAXQDA toolbar or right click on the element and select Tag cloud.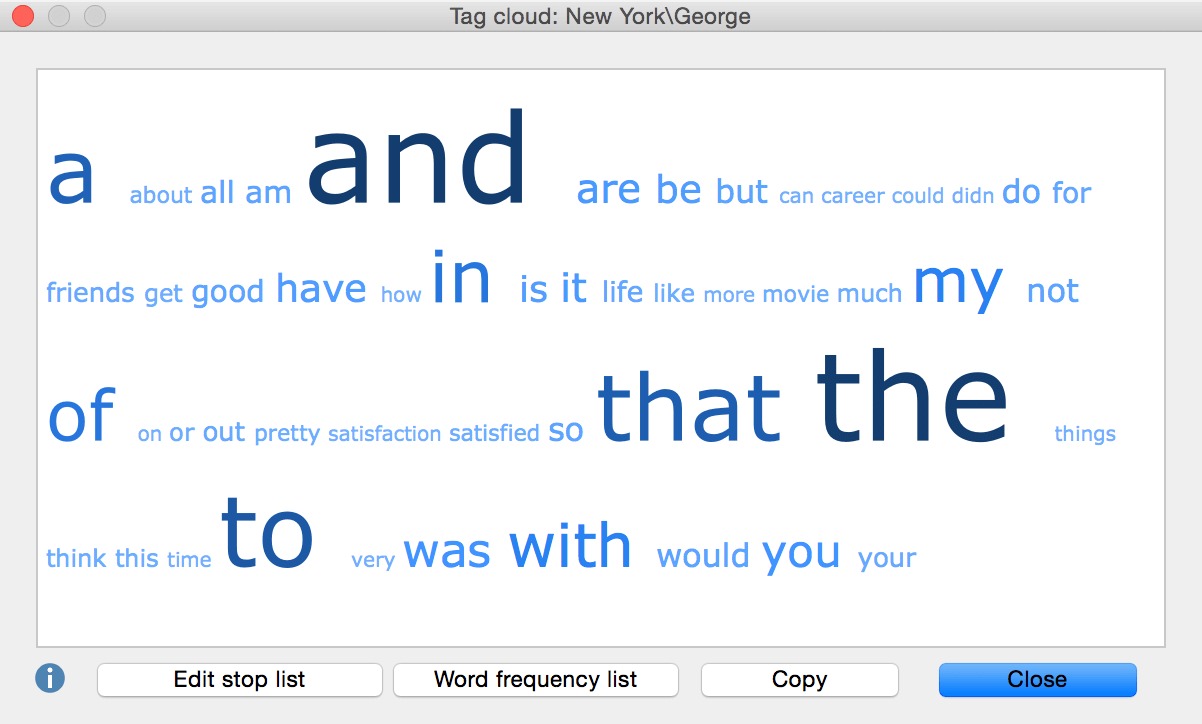 The first time you use this feature, it is very likely that the displayed words will be insignificant words, such as and, the, etc. To exclude these words from the Tag cloud, you may want to create a stop list that contains all those words you want to ignore.
Creating a stop list
You can either add words to your stop list manually or by selecting words directly from the Word frequency list. Just double-click on the green square in front of a word you want to exclude and it is automatically added to your stop list.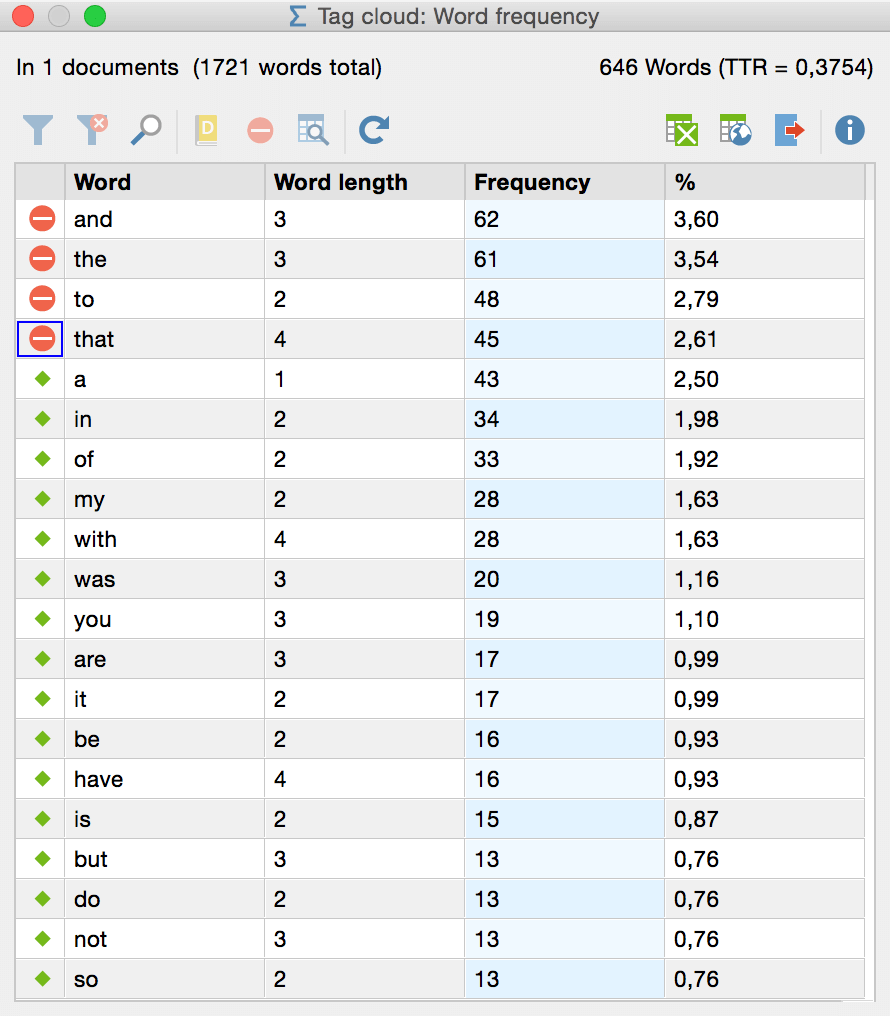 If you already have a list of words you want to excluce, click on the Edit stop list button below the tag cloud and enter words into the empty text field using the

icon.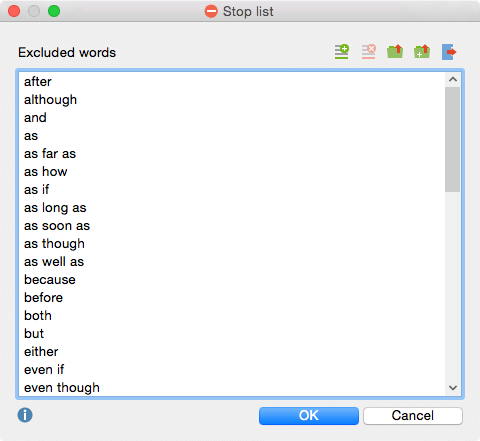 Hint: Use these stop lists to get started: Download English Stoplists // Download German Stoplists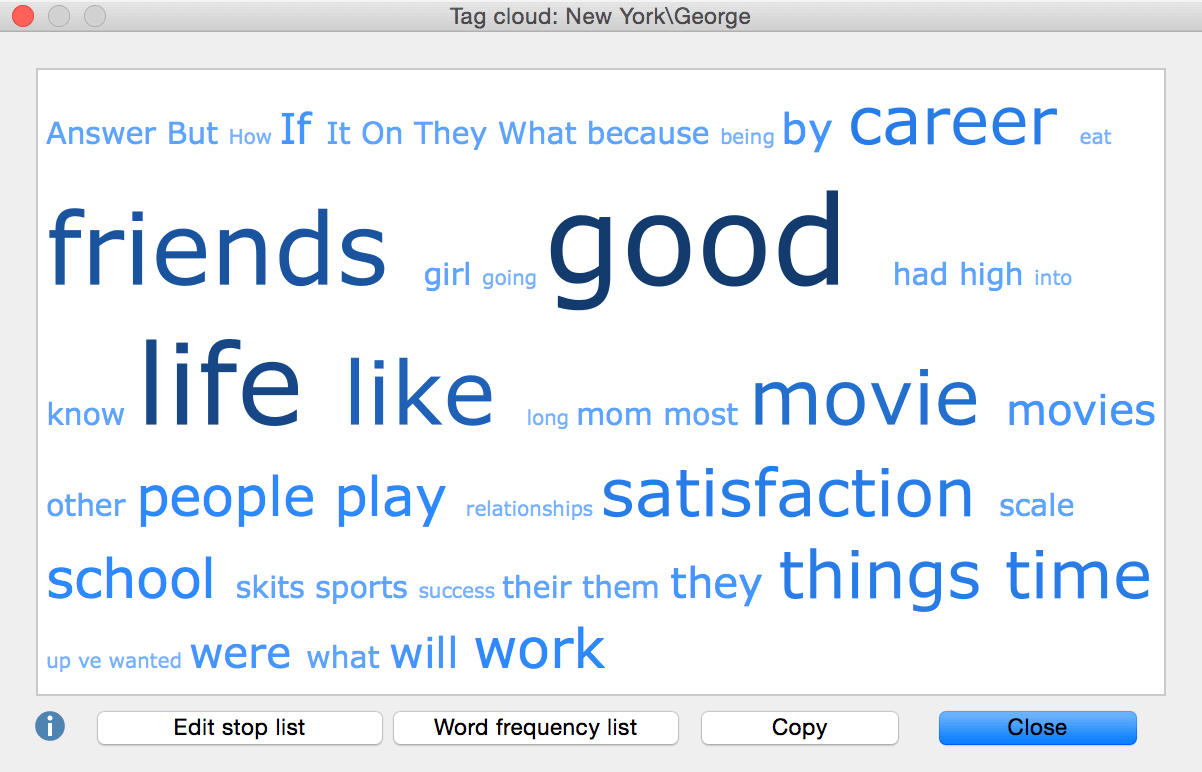 If you call up the tag cloud again after adding irrelevant words to your stoplist it ignores those words and you might get a better picture of important topics in your documents:You may copy the cloud by clicking on the Copy button and inserting it e.g. into a Word document.