The One-Code Model is very similar to the One-Case Model, except that a code instead of a document is the main focus. Select One-Code Model from the MAXMap menu under New > New model. But instead of dragging a document onto the map, select a code from the Code System.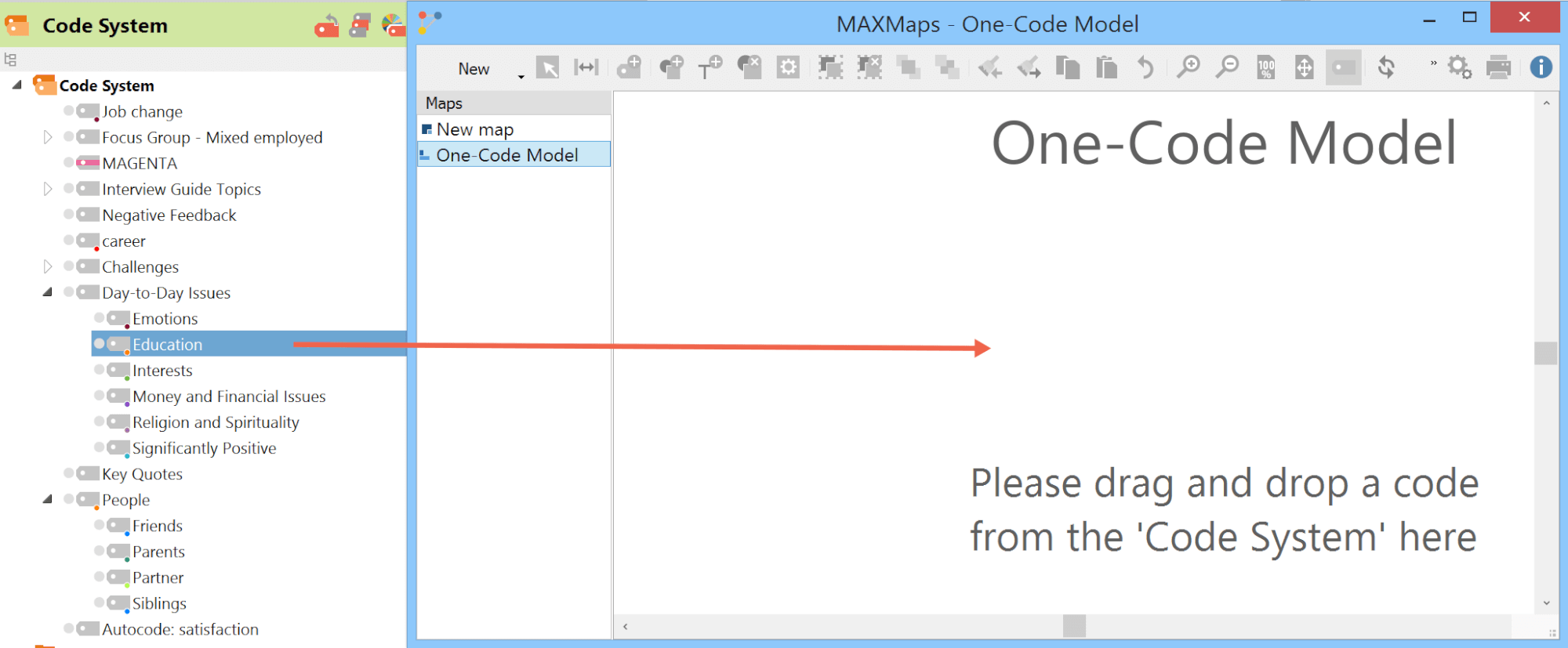 Another window will be displayed where you can set the properties of the model.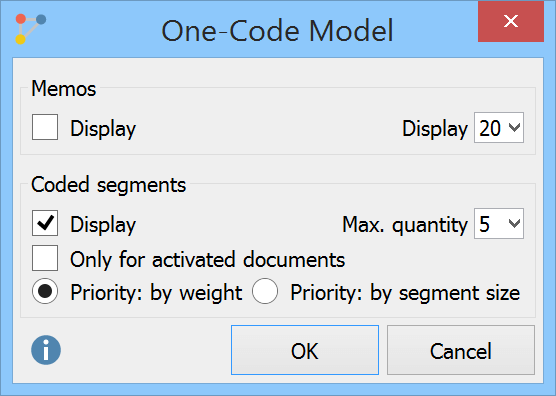 As with the One-Case Model, you have the option to display a certain number of memos (if there are any) and coded segments; the options are similar to those for the One-Code Model.
The One-Code Model looks like this: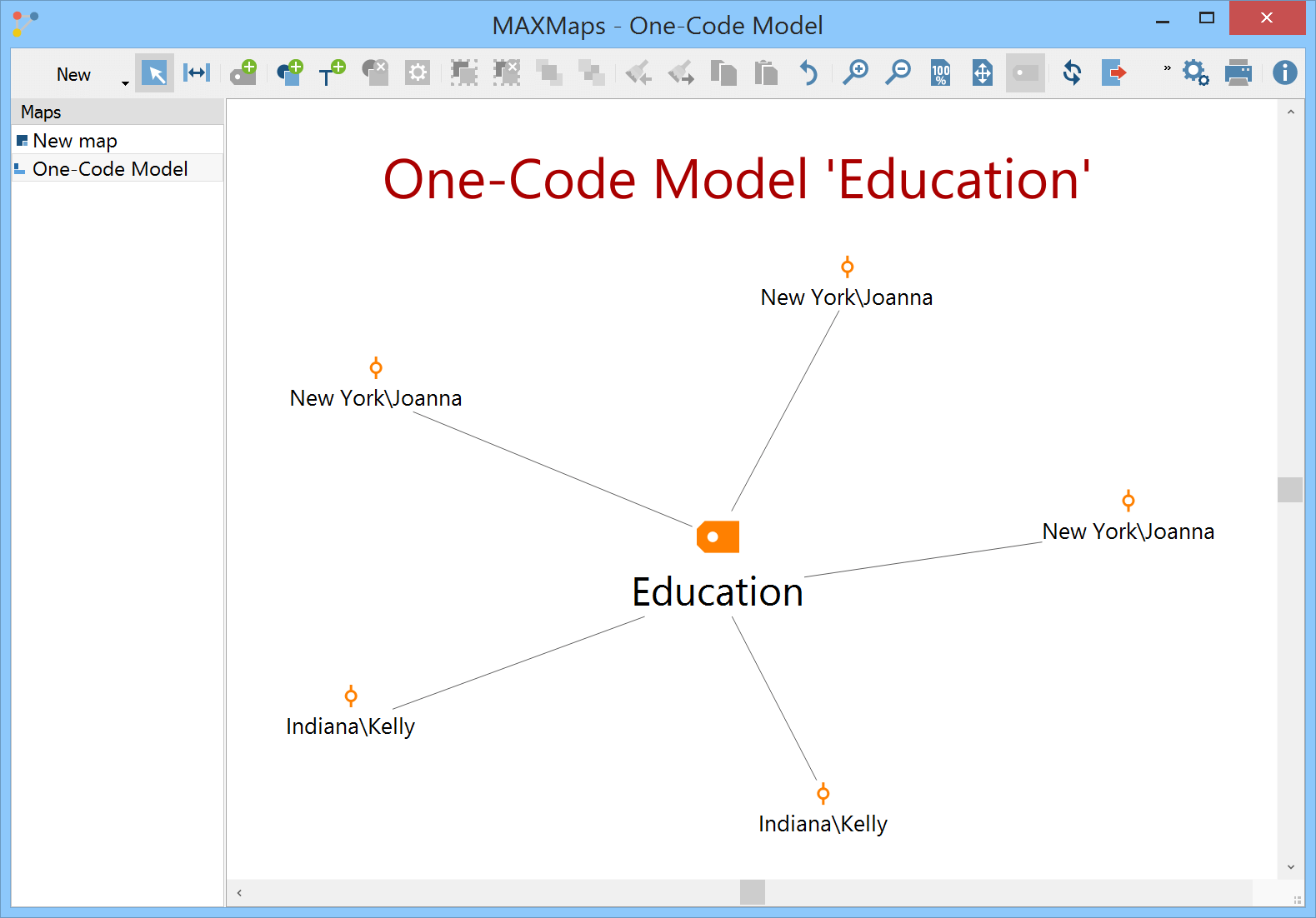 The code "Education" is in the middle, connected with lines to the data segments that were coded (coded segments). By right-clicking on a coded segment, you can choose to display the data segment of it.