The Code list
Open the Code list to manage your codes. There are three different views. The standard view shows all of the codes you have created in this project.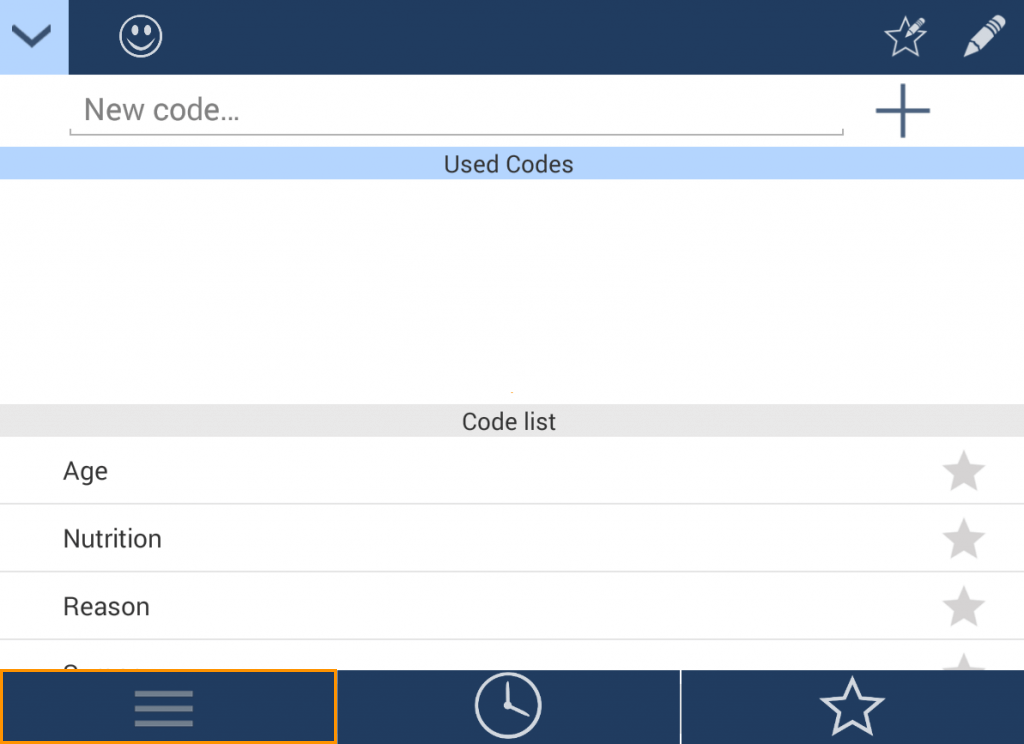 If you want to view your last used codes, click the clock icon.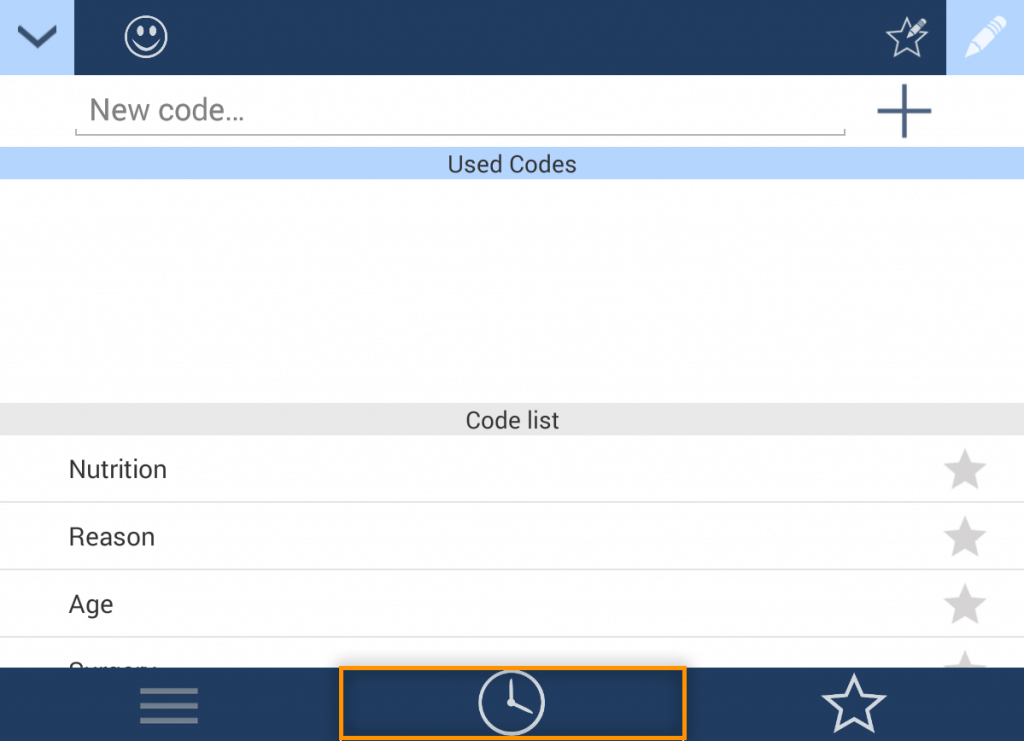 The star icon shows those codes, which you have marked as favorite.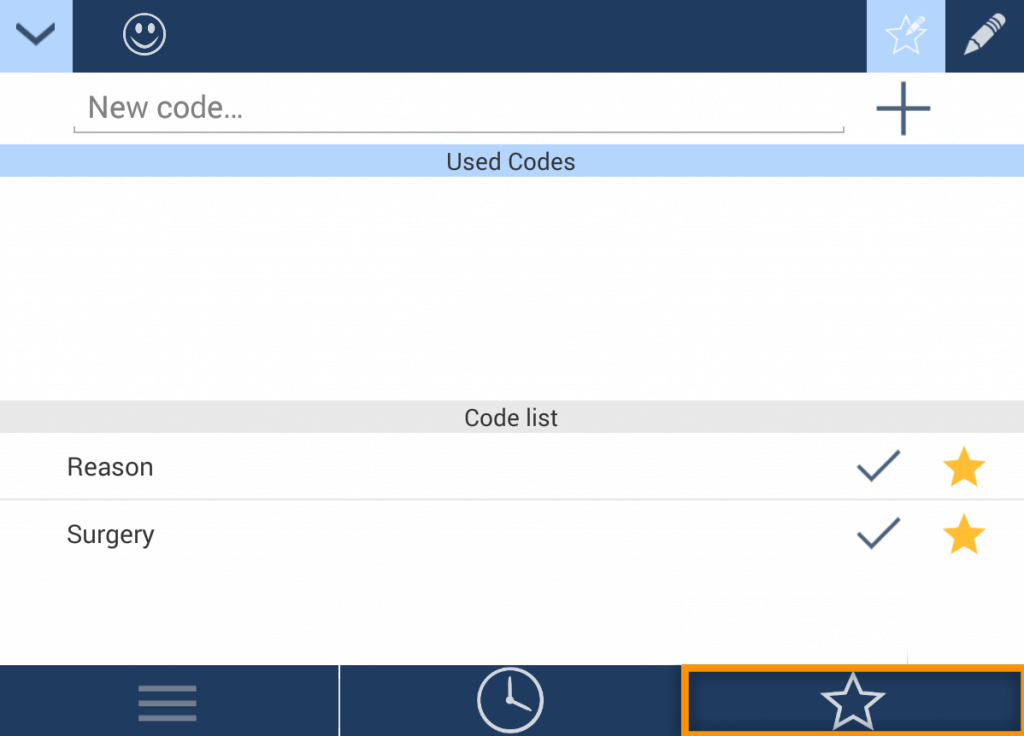 Delete codes
You can delete codes by clicking

in your Code list and then selecting a code, you want to delete.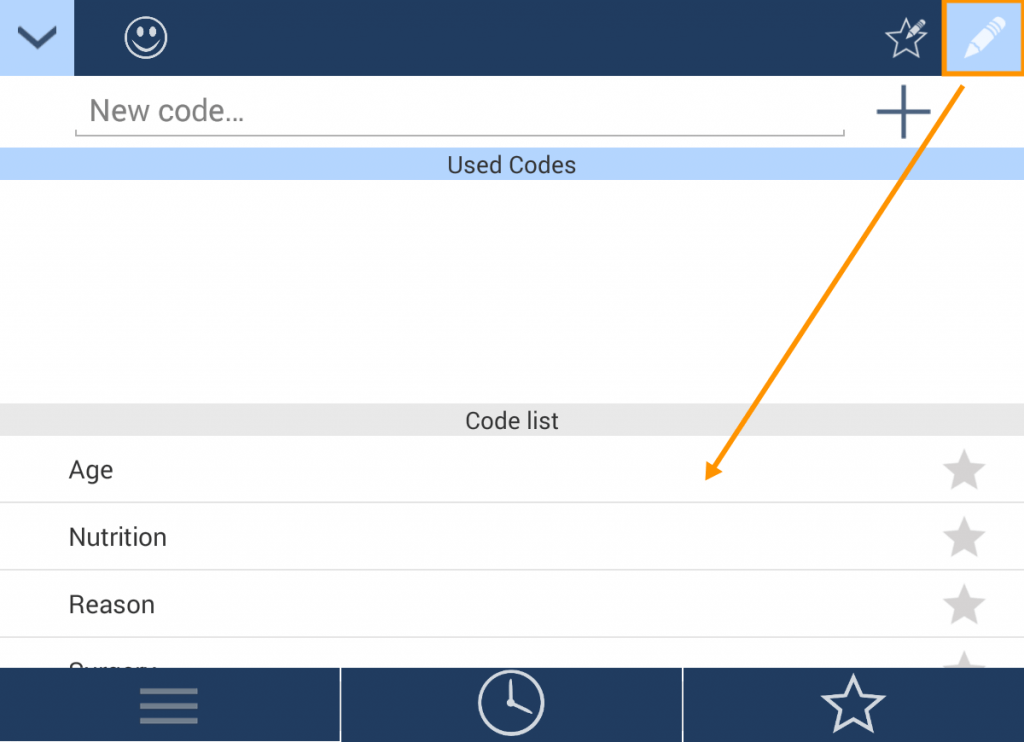 Mark a code as a favorite
You can mark codes which you want to use frequently as favorite to save time during the coding process. To mark a code as favorite, click

within the code menu and then choose all codes, which you want to mark as favorite. The star next to your new favorite code will change its color from grey to yellow.