Add geolinks automatically
MAXApp connects your documents automatically with the location where they were created, unless you haven't deactivated this function in the App settings of your device. The icon's color is red when a location is defined. Additionally the address is shown beneath the document's title.
Add geolinks manually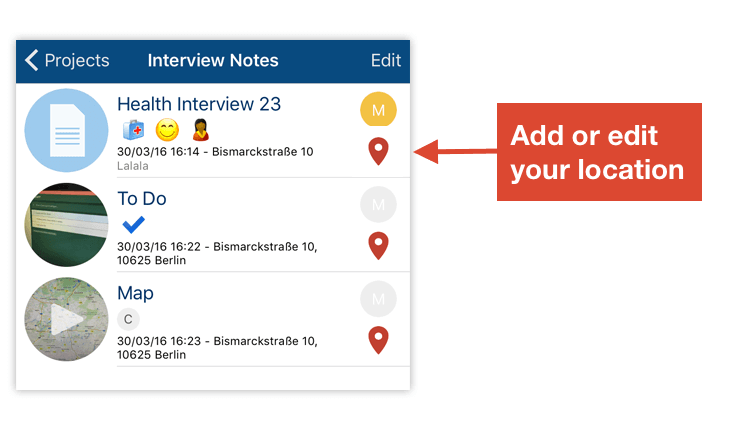 After clicking the map icon, you will view your current location on the map (if no location was defined). Here you can edit or delete the location.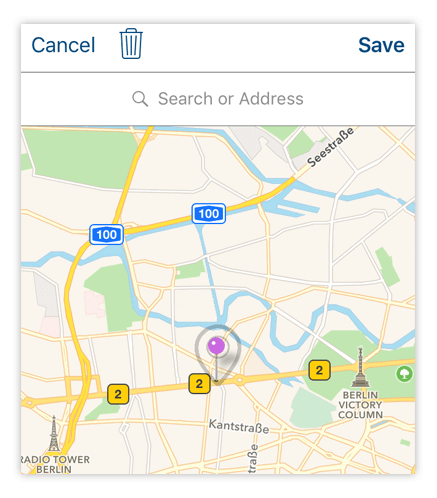 If you want to change the location, just move the needle on the map to the right location. For doing so just click on it and hold your finger down while you are moving the needle to the right location. You can zoom in or out the map if you need a more detailed view. After you have chosen a new location, click Save to link the document to this location. The new location will be shown beneath the document`s name in the list of your documents.
If you want to delete a location, click on the trash icon.