Geolinks – MAXApp connects your documents automatically with your current location, if you haven't deactivated this function in the settings. The icon will change its color into red when a location is defined. Additionally the address is shown beneath the document's title.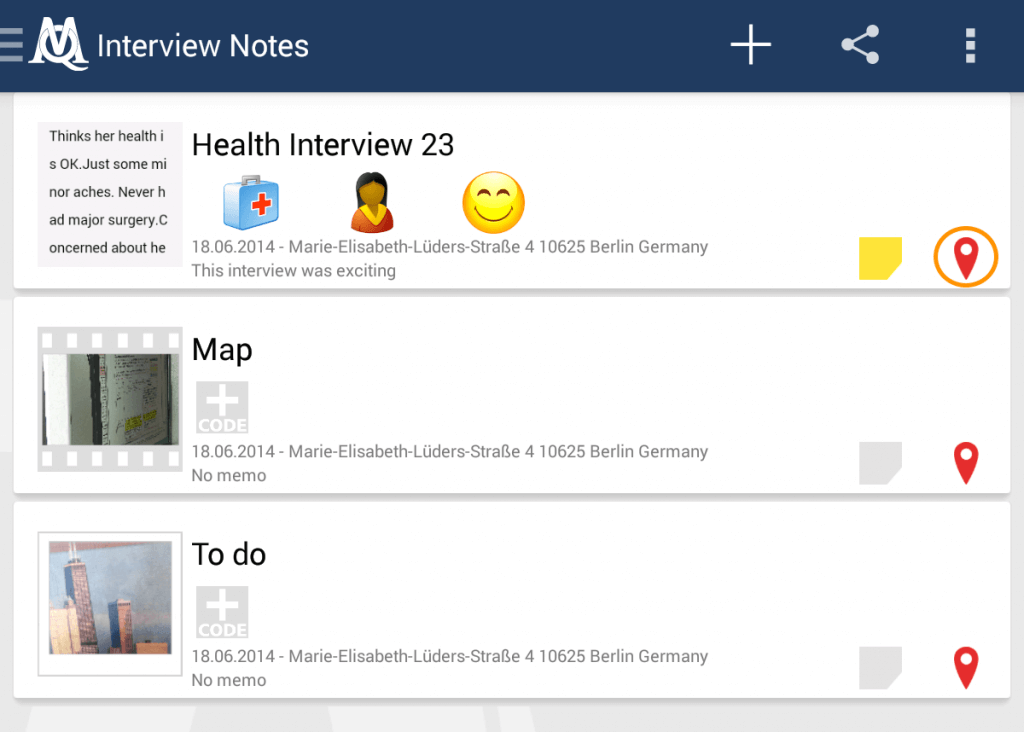 Click the location icon to view, edit or delete the location of a document.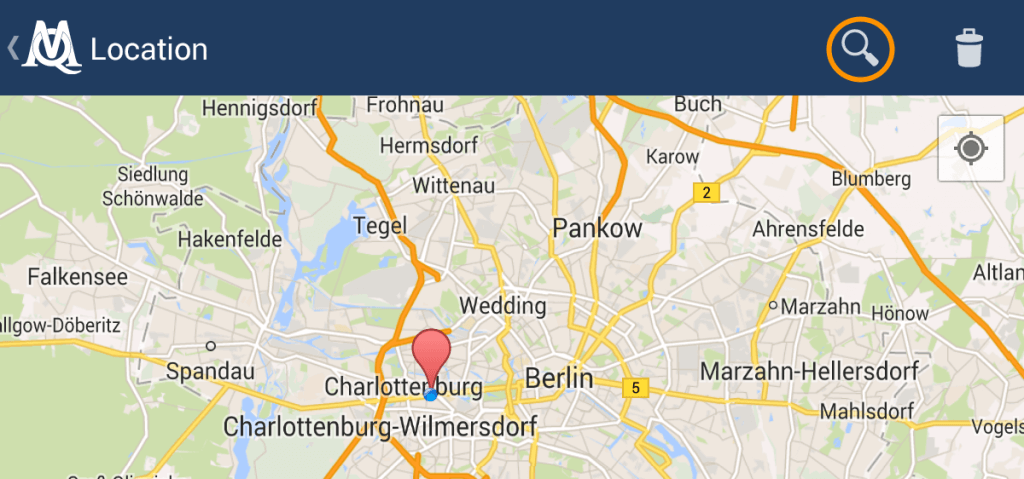 If you want to edit the location, keep pressing the location icon on the map and move it with your finger. Alternatively you can search for a location with the search box above.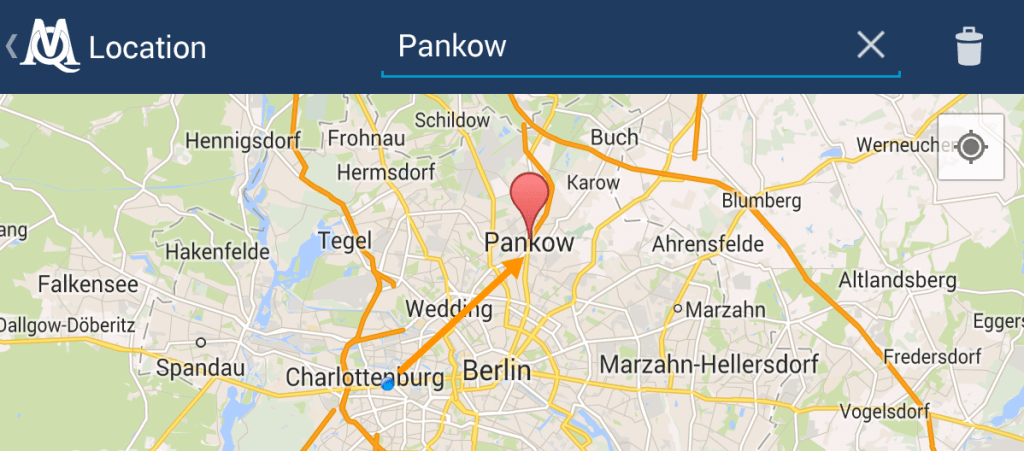 To choose your current location use the encircled icon. Zoom in or out the map with the help of the zoom button.

If you want to delete a location, just use the trash and submit with Delete.