To create a new frequency table, proceed as follows:
1. Select the menu function Descriptive Statistic > Frequencies.
2. In the window that appears, select the variables for which you would like to create frequency tables: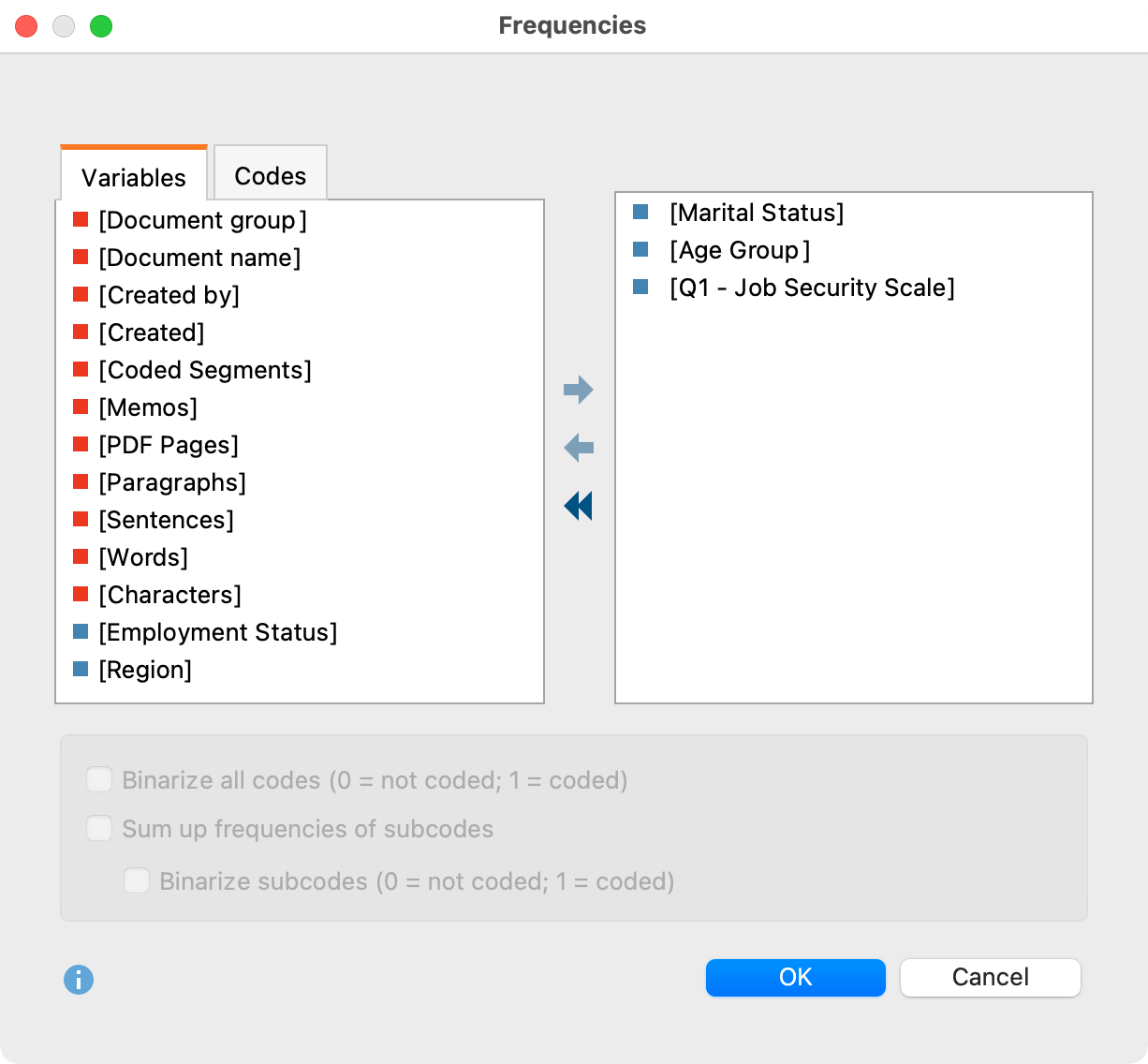 Variables can be selected in several ways:
Double-click on a variable.
Drag and drop the variable into the right window pane.
Select one or multiple variables with the mouse by holding the Ctrl/⌘ key then drag the selection into the right window pane with the mouse, or click the blue arrow in the middle of the window.
3. Switch to the "Codes" tab and select the codes for which you would like to create frequency tables. (This function is available only when MAXQDA Stats is launched from a MAXQDA project).
If you have selected at least one code, you can specify further options below:
Binarize all codes – All code frequencies greater than 1 are set to 1, i.e. the code frequency per document is not evaluated, but only whether a code occurs in a document or not.
Sum up frequencies of subcodes – For parent codes, the frequencies of all subcodes available in the Stats dialogue are added to the code frequency. If the option Binarize subcodes is also selected, the summation only takes into account whether the code was assigned to a document (the frequency of a subcode is set to "1") or not (the frequency of a subcode is set to "0"). When combining both options, the sum of the subcodes indicates how many subcodes were coded for a document.
When you click OK, MAXQDA Stats creates a frequency table and displays it in a results view.
Opening frequency tables from the Data Editor
You can also open a frequency table for individual variables directly from the Data Editor. To do this, right-click on a column heading and select the entry Frequency Table.
Results table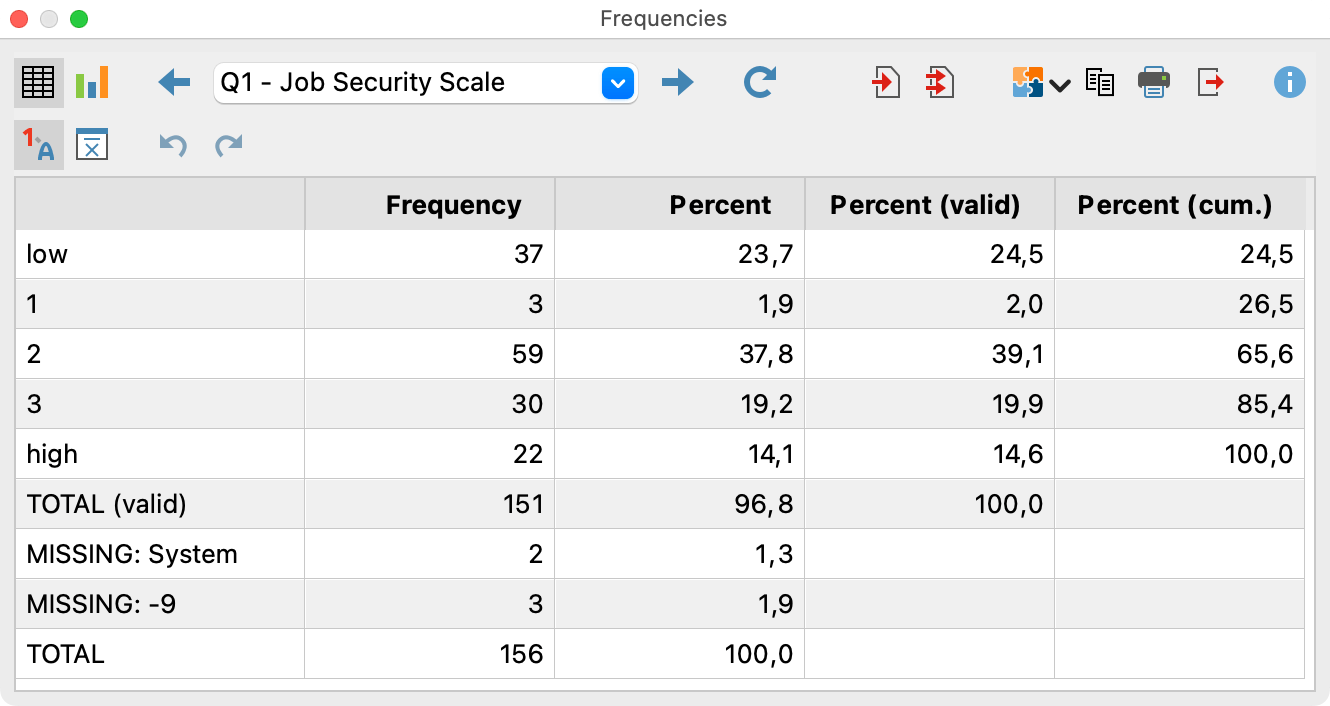 The frequency table displays how many times the individual variables occur. For the variable "Job Security Scale", the value "low" was assigned in 22 cases, and the value "high" in 20 cases. The lower section of the table shows system-defined missing values (blank cells) as well as defined missing values; in the example above, the value "-9" is assigned to 3 cases.
Hint: If a value is defined in the individual missing values as well as in a range of missing values, it will be calculated only as an individual missing value. For example, if "99" is defined as missing and also "50 to 100", "99" will be included in its own row and excluded from the range "50 to 100."
Overview of toolbar functions
In the upper section of the results window two toolbars are located, which contain the following important functions: