MAXQDA Student License Shop
MAXQDA Student Licenses
VERBI Software supports you in using professional research software from the very beginning. Students and PhD candidates can therefore purchase MAXQDA licenses at a substantial discount.
MAXQDA student licenses are personal licenses that can only be purchased by verified students or PhD candidates. They may only be used for private purposes and cannot be purchased by institutions.
Qualitative and mixed methods research projects
Use MAXQDA to transcribe and systematically evaluate interviews and to point out results. You want to include further data material in your analysis? It's easy: With MAXQDA you can evaluate all types of text, video and image content! On top of that the MAXQDA Visual Tools provide you with vivid graphics to include in your research report.
Save time on term papers and dissertations
Use MAXQDA to manage and annotate your literature and sources. Code important passages by topic and quickly pull up relevant passages and quotes when writing your paper. Your literature database can grow with each paper and project, while MAXQDA still makes it easy to access relevant quotations years later.
Share projects with your supervisors
You need to share your work with a supervisor who does not own MAXQDA?
Our free tool MAXReader enables you to open and browse through MAXQDA projects without having a license!
Learn more about MAXReader…
Order MAXQDA Student licenses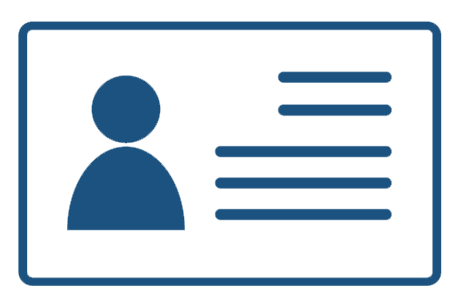 Student verification process
In order to prove that you are qualified to purchase the student license you will be asked to upload your current student identification during the order process. The verification may take 1-2 business days.
Semester License


49 $ / 45 €*
6 Months
1 Installation
Windows and Mac
Student License


99 $ / 89 €*
24 Months
2 Installations
Windows and Mac
Student License


109 $ / 99 €*
12 Months
2 Installations
Windows and Mac
*Euro (€) prices include 19% VAT (Germany). Local VAT will be applied for customers ordering from other EU countries.
Payment options: Credit card / wire transfer / PayPal / additional options possible depending on your location (e.g. check).
Literature Management with MAXQDA
Did you know that you can also use MAXQDA to both organize and analyze bibliographical data and excerpts? This unique combination allows you to automatically create lists of references for your own publications, as well as to analyze and visualize patterns in your literature by applying the whole range of qualitative, quantitative and Mixed Methods features that MAXQDA is famous for. The following guide will show you everything you need to know to work with bibliographical data in MAXQDA.