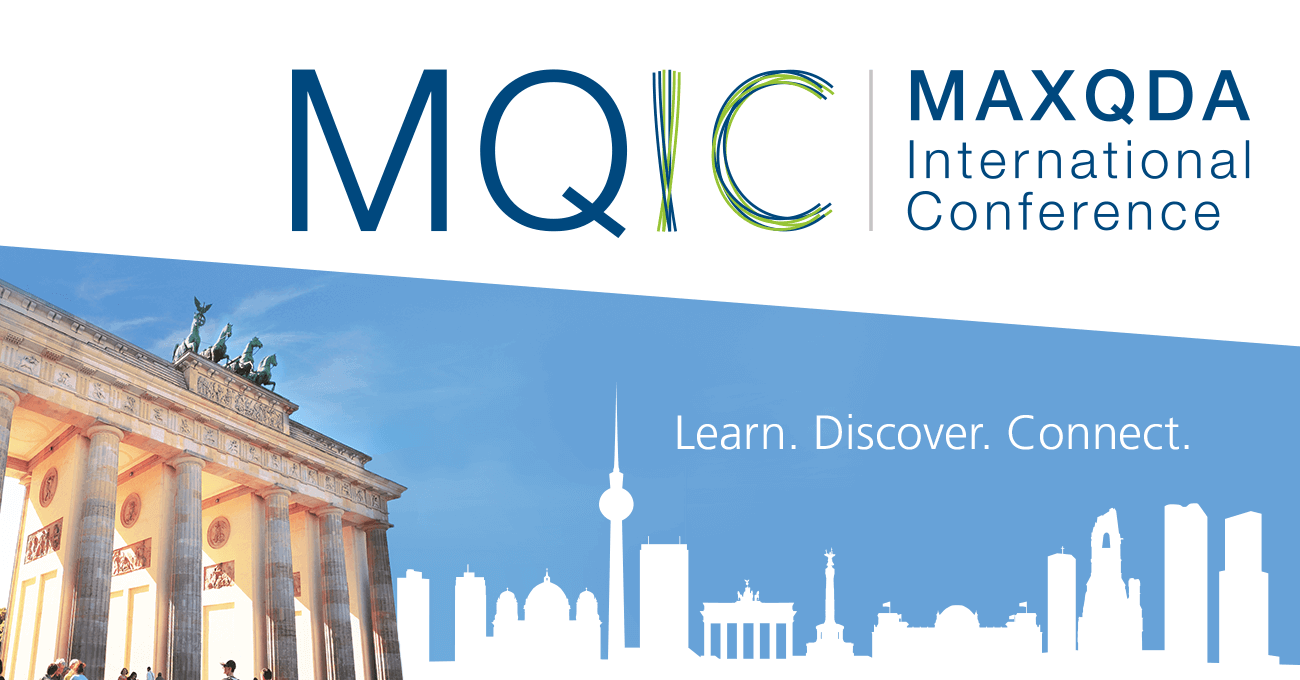 The biggest MAXQDA training and networking event of the year: The MAXQDA International Conference (MQIC) is the perfect opportunity to meet both the MAXQDA development team and other researchers from all over the world who work with and teach MAXQDA. Take workshops, engage in discussions at the Best Practice Roundtables, present a poster about your research (with the potential to win cash prizes), and explore Germany's capital in style!
Learn
Choose from more than 40 workshops, 5 Best Practice Roundtables, and 20 poster presentations that will be held at the MQIC 2019. Mix and match full-day, half-day, and Spotlight Session workshops to customize your learning experience. The MQIC offers three different workshop formats (both in German and English) at beginner, intermediate, and advanced levels so that everyone can find a learning opportunity suited to their needs.
Workshops
Just starting out with computer-assisted qualitative data analysis software? Check out these starter workshops that combine theory and practice to get you ready to start analyzing your data right away:
English Starter German Starter
Already familiar with the MAXQDA basics? Check out the MAXQDA Master Class full-day workshop! Want to focus on more specific theories, such as Qualitative Text Analysis or literature analysis? Or maybe you would like to see concrete research examples and learn strategies for mixed methods approaches or on how to analyze fieldwork data with MAXQDA? Browse through the full MQIC workshop schedule and choose the learning experience that's right for you.
Register today to secure your spot. All workshop participation slots are assigned on a first-come-first-serve basis and once the workshop is fully booked, a waiting list will be opened.
Registration Deadline: February 17th, 2019
Spotlight Sessions
MQIC "Spotlight Sessions" are 20-minute mini-workshops focused on specific research themes, methods, and MAXQDA functions. Unique to the MQIC, this quick but in-depth workshop format is a true favorite amongst conference participants.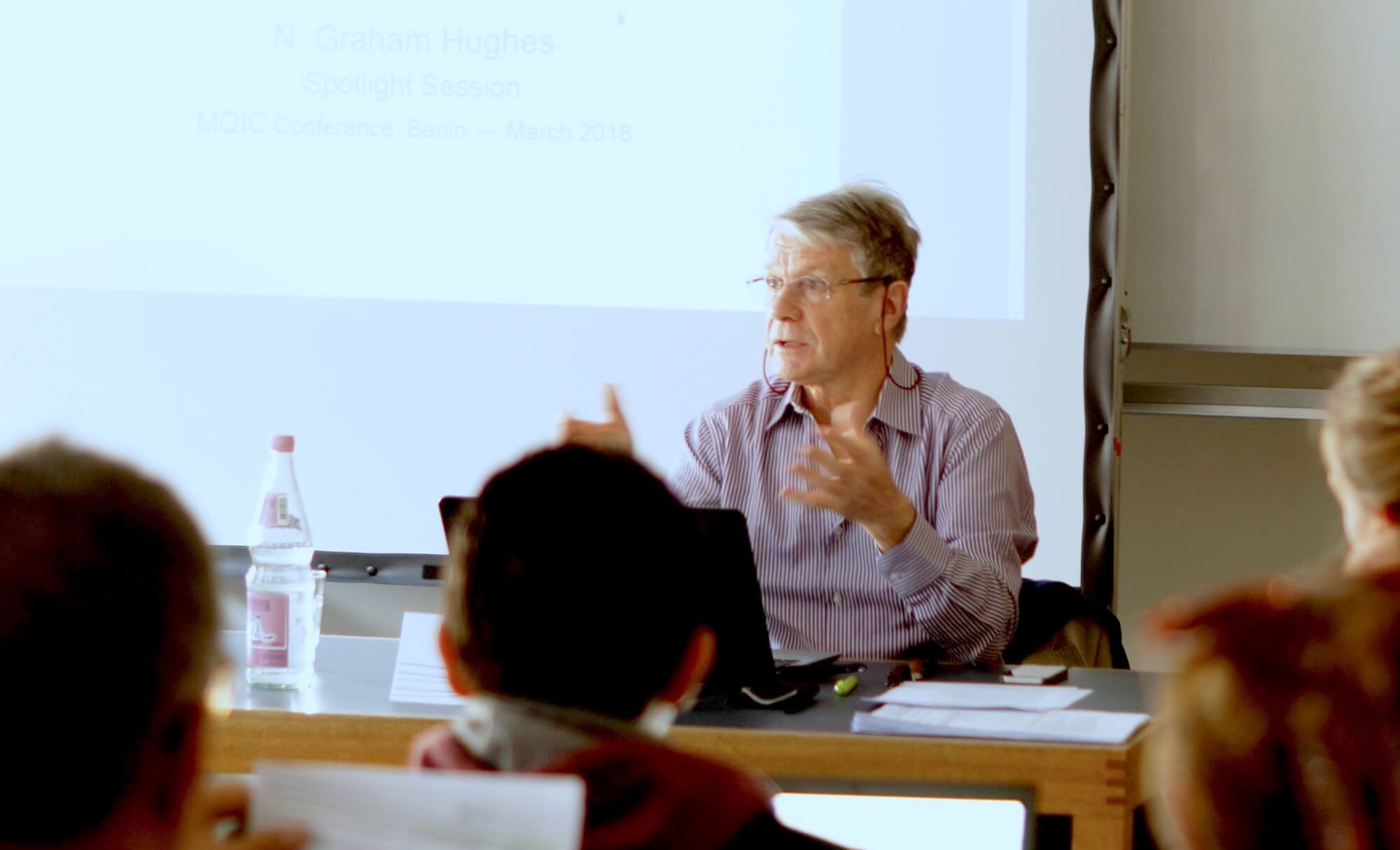 Want someone to walk you through how to transcribe in MAXQDA? Interested in getting an insight into the functions that can help you analyze your interview data? Or maybe you're working in a research team and want to learn about MAXQDA's teamwork functions? Mix and match from 30 Spotlight Sessions to get the most out of your MQIC experience! The best part is that you don't have to register for Spotlight Sessions and several are offered multiple times throughout the conference, so you can customize your workshop schedule on the day itself. Click here to see the full 2019 Spotlight Session line-up.
Discover
Keynote Address by Dr. Pat Bazeley
We are delighted to welcome Dr. Pat Bazeley who will present the keynote address at the MQIC 2019. A trained psychologist, Dr. Bazeley has over 30 years of experience in community development, evaluation research, and academic research development. She brings particular expertise in helping researchers make sense of qualitative, survey, and mixed methods data, and helping them use computer programs to manage and analyze data.
Dr. Bazeley's keynote titled "Transcending the qualitative-quantitative divide: Implications for data, methods, and software" will present arguments for a broadened understanding of what mixing methods means for the legitimacy – indeed, the necessity – of genuinely representing the full richness and meaning of the phenomena we study. We're very much looking forward to her keynote and encourage you to attend.
Poster Session and Awards
We consider the Poster Session to be a focal point of the exchange of ideas that takes place each year at the MQIC. All accepted posters will be displayed throughout the conference and authors will have a chance to present their posters and answer questions from other participants. After the Poster Session, there will be an awards ceremony with cash prizes that will be awarded for the posters that best present their respective research project and analysis with MAXQDA. Submit your abstract today for your chance to win!
Topic ideas to get your poster started:
Implementing specific research steps and methodologies with MAXQDA
Using analysis software in research groups (e.g. organizing teamwork processes)
Combining qualitative and quantitative data/methods; quantifications in the research process
Using MAXQDA in teaching (e.g. specific projects, syllabi, applied tools, evaluation results, etc.)
Click here to see the posters presented at the MQIC 2018 and read the submission guidelines for the 2019 MQIC Poster Session.
Berlin Nightseeing Tour
Discover Berlin by Night from the comfort of a luxury tour bus. No need to brave the elements on foot during the cold February weather. See the best of Berlin under the glow of the city lights from a warm bus and enjoy refreshments while you get to know the city. Book your tour ticket when you register!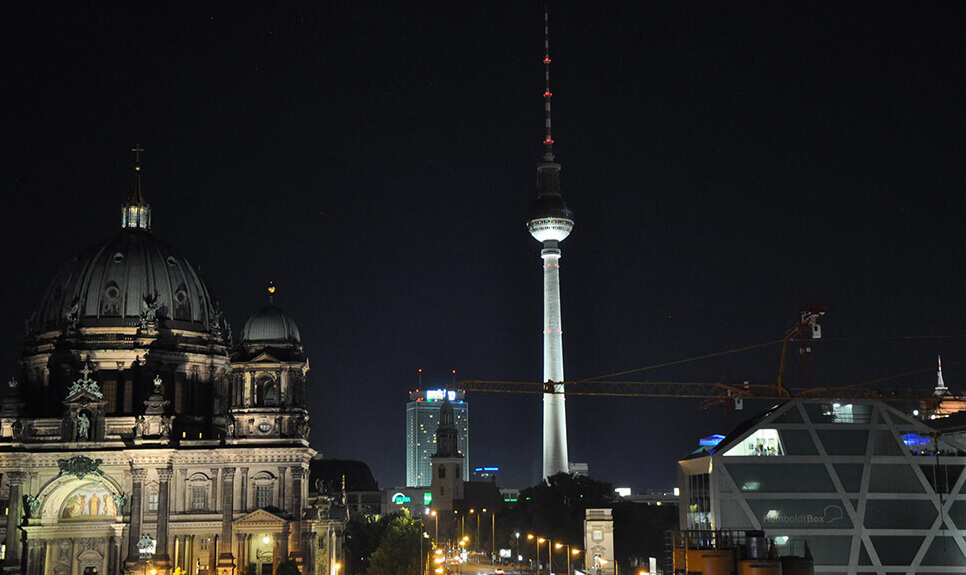 Connect
Best Practice Roundtables
The MAXQDA Best Practice Roundtables are your chance to meet in small groups to discuss any questions, issues, ideas, and solutions you may have regarding the use of computer-assisted qualitative data analysis programs with other conference participants, trainers, and the MAXQDA developers.
The choice is yours: Choose between 5 tables and topics and stay as long as you like. A gong will ring every 15 minutes to give you a chance to switch between tables without disrupting the conversation and the Get-Together Lounge is conveniently located next to Best Practice Roundtables hall so you can easily continue your conversations one-on-one if you wish to.
Roundtable Topics and Moderators
Networking Events
The MQIC is the perfect place to exchange ideas with other MAXQDA users and enjoy face-to-face conversations with the MAXQDA development team. Whether you meet over lunch during the Pre-Conference workshops or at the Farewell Café on the last day of the conference, several specific time-slots have been reserved for you to have time to network. Networking is a key focus of the conference and the program is specifically designed so you can learn from each other, not just the trainers, by talking about your individual experiences and discussing specific ways of implementing MAXQDA.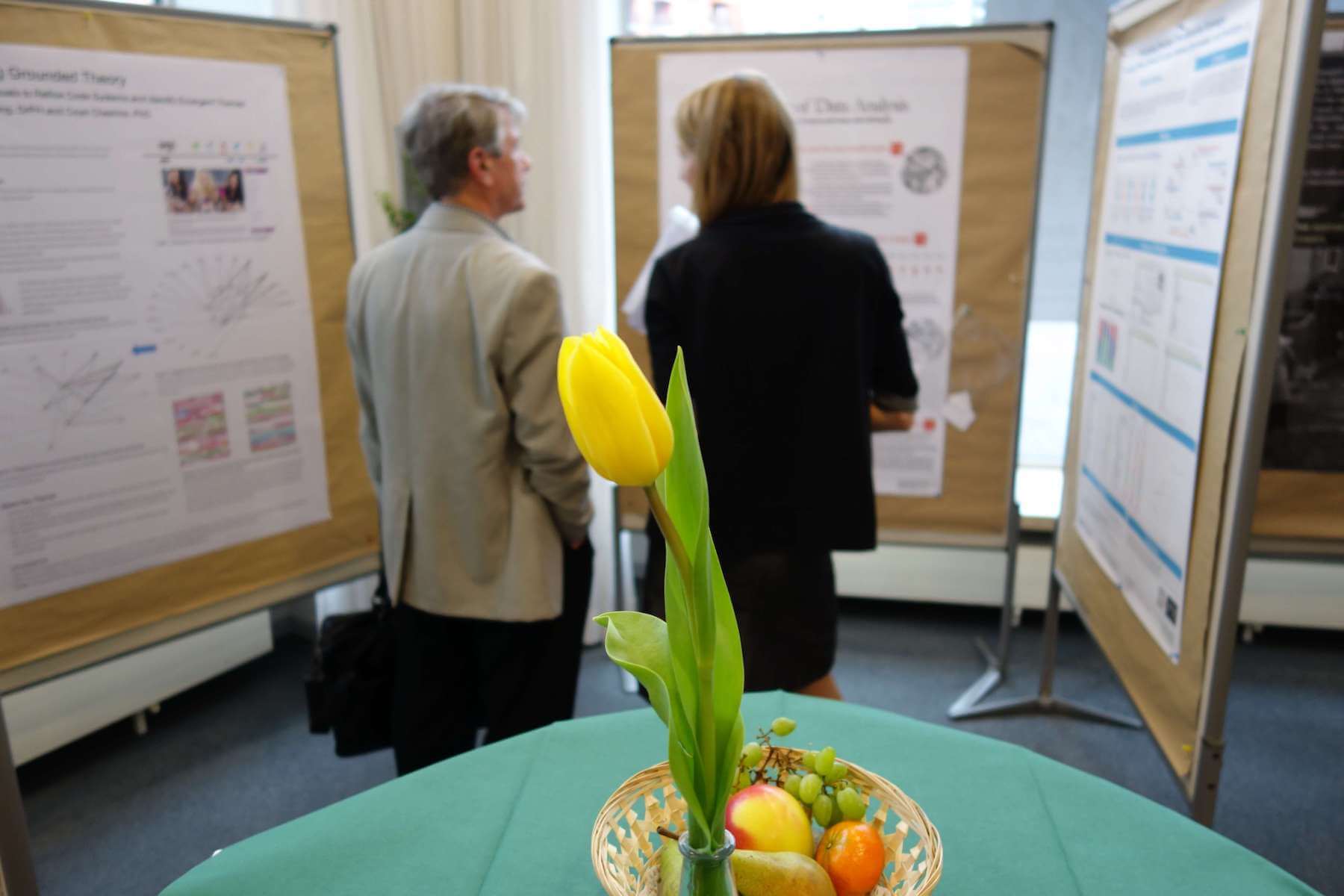 The most delicious networking event at the MQIC is the Wine and Cheese Get-Together on Thursday evening. Wind down after a full day of sessions with a glass of wine and a German soft pretzel. Discuss the day's topics and your own research ideas over a plate of fine cheeses and snacks. Get to know VERBI Software's corporate management team and software developers while listening to music. Don't miss out on this unique opportunity – we're certain you'll leave this networking event with both your appetite and contact lists satisfied.
Important Deadlines
Early Bird Registration Deadline:
30 November 2018 
Funding and Poster Applications due:
31 January 2019
Conference Registration Deadline:
17 February 2019
To secure your place at the MQIC, simply fill out the online registration form and complete the payment with credit or paypal. You can always book individual events – such as workshops and the Berlin Nightseeing Tour – later if you like, but the once the conference and workshops are sold out you may be placed on a waiting list.
Please note: we cannot guarantee that everyone on the waiting lists will be able to attend, but you will not be charged for any event unless you get a slot. Please also read the conference's Terms and Conditions for further information on our cancellation and refund policies.
Apply for Funding
While we do our best to keep the MQIC conference and workshop fees as low as possible, we have also created the MQIC Funding Program for Young Researchers to ensure that participation is made available to young researchers with limited financial resources. Highly motivated PhD students or candidates are eligible to receive a grant of up to €500.00 EUR to cover travel and participation costs.
Funding applications are due by January 31st, 2019. Please click here to see a complete list of the documents you need to submit. Early applicants may receive early notice of their (non-)acceptance into the funding program.
Questions?
Please do not hesitate to contact us with any questions or concerns you may have:

Tel: +49 (0) 30 59 00 833 60 
Fax: +49 (0) 30 – 59 00 83 197
E-Mail: mqic@maxqda.com
Tip: Keep up to date on the latest information about MAXQDA event information like this, as well as software updates, contests, and research grant opportunities: Subscribe to the MAXQDA Newsletter