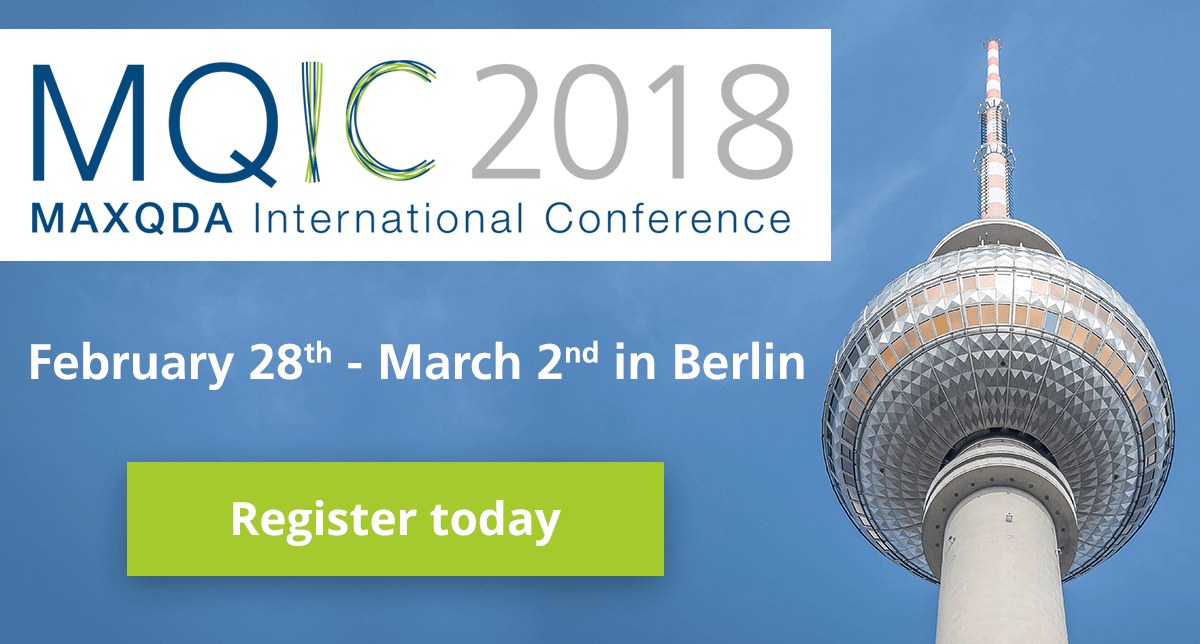 It's that time of year again: registration for the upcoming MQIC – the MAXQDA International Conference has opened and the program is up!

The MQIC is the biggest MAXQDA event of the year and next year it will take held from February 28th to March 2nd. Hundreds of MAXQDA users and researchers will meet in Berlin, Germany to network, trade best practices, and get to know the development team face-to-face.
Learn – Discover – Connect
Learn – Discover – Connect: this is the MQIC motto. The conference is your opportunity to network with other MAXQDA users and methods enthusiasts, as well as meet the MAXQDA team and to discuss the latest projects and exciting new innovations in methodological approaches.
What to look forward to: we are pleased to announce that renowned mixed methods and research evaluation expert, Prof. em. Donna M. Mertens, will give the Keynote Address at the MQIC 2018 titled, "Mixed Methods Design in a Challenging World Context"! The conference program also includes an exciting selection of workshops, inspiring poster presentations, best practice roundtables and, last but not least, a Get-Together event with wine and cheese. Lunch and snacks will be provided on all conference days.
Call for Posters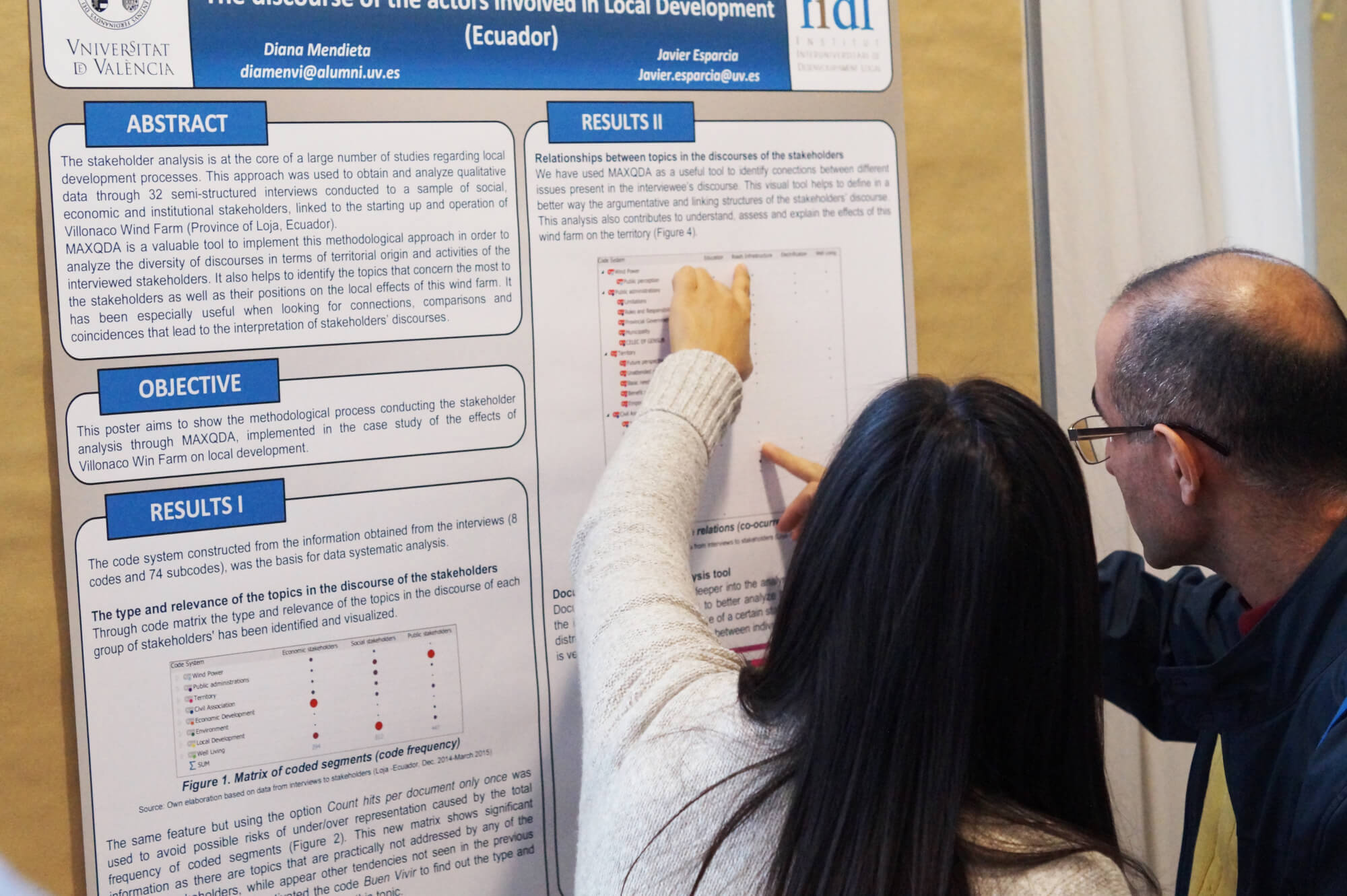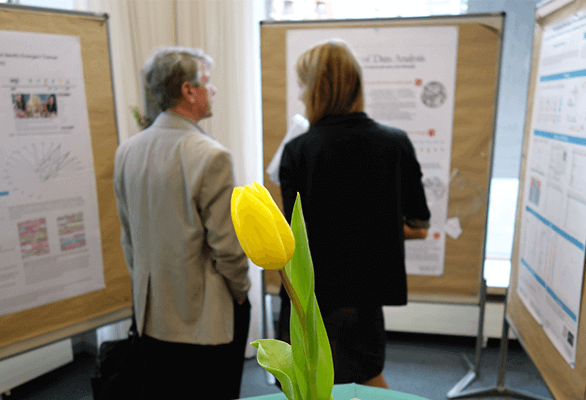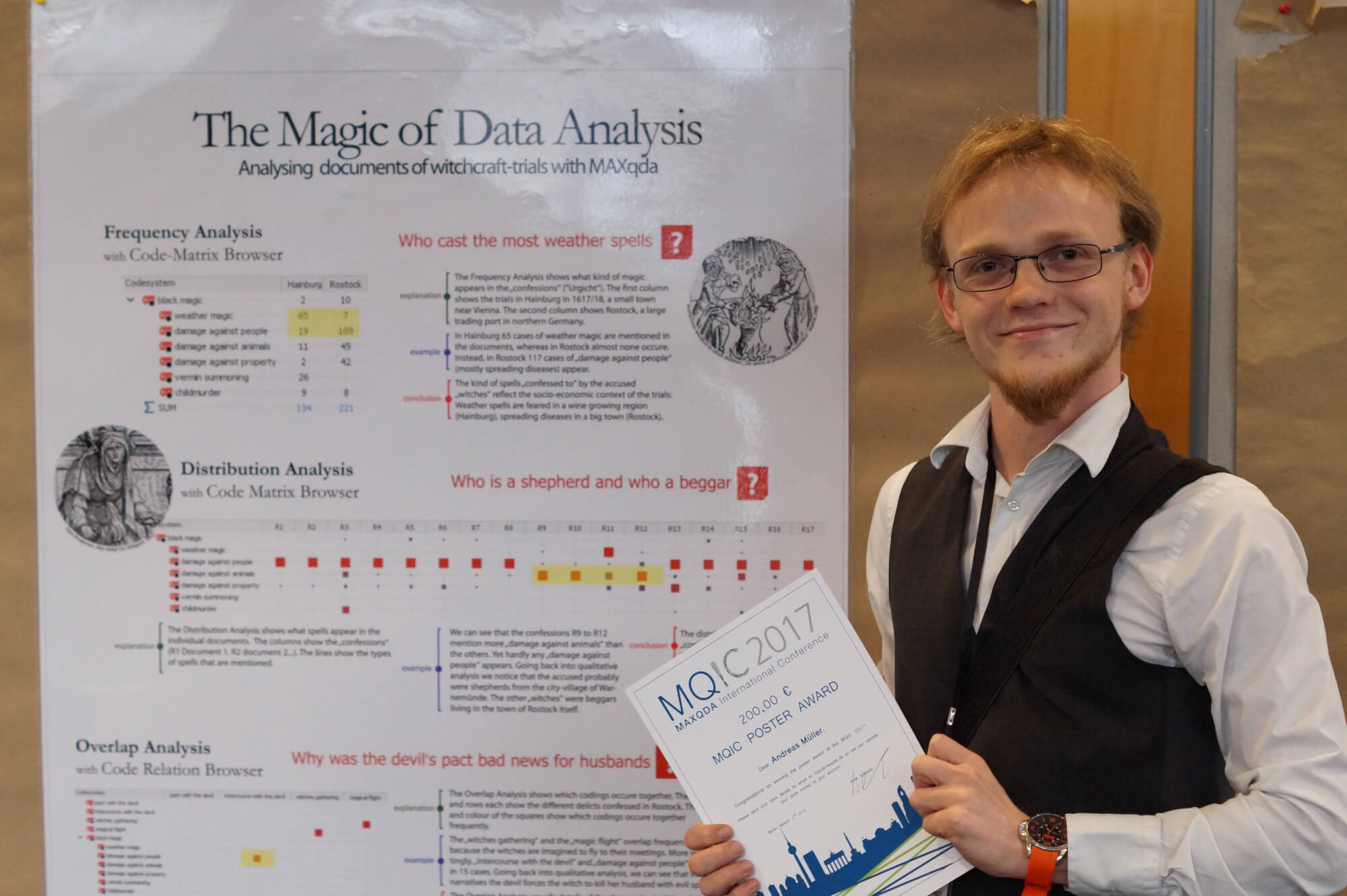 Submit your poster by December 31st, 2017 for your chance to win €200.00 Euros!
The MQIC Poster Presentation is your opportunity to present a poster about your research and other projects, in which you used MAXQDA. Don't miss it on March 1st at the MQIC 2018! Each of the exhibited posters will also be published as a PDF file on the conference website.
Please note that the proposal must be submitted in English, as the poster presentation will be held in English. Submit your poster by December 31st, 2017 to mqic@maxqda.de and we will inform you about whether or not your poster has been accepted by January 15th, 2018.
Workshops, Best Practice Roundtables, and Spotlight Sessions
Take your pick from the exciting variety of workshops on offer at the upcoming MQIC: MAXQDA beginners and advanced users alike will be able to customize their conference schedule by mixing and matching half- and full-day workshops! You can find several interesting workshops listed in the program with topics about methods, methodologies, and research in general. Students and Ph.D. candidates will receive a 50% discount on all workshop fees! 
Keynote Workshop
Our keynote speaker, Prof. em. Donna M. Mertens, will hold a methodological workshop on February 28th titled, "Transformative Mixed Methods in the Service of Social and Ecological Justice". Prof. em. Mertens is a long-standing advocate for the anchorage of- and methodological reflection on the research and evaluation processes in the context of social change and societal responsibility. 
Best Practice Roundtables
The MAXQDA Best Practice Roundtables are your chance to meet the MAXQDA team and other users to talk about your individual experiences and discuss specific MAXQDA implementation examples. Meeting in small groups allows for productive dialogue on any questions, problems, ideas, and solutions you may have regarding concrete examples from the MAXQDA data analysis journey.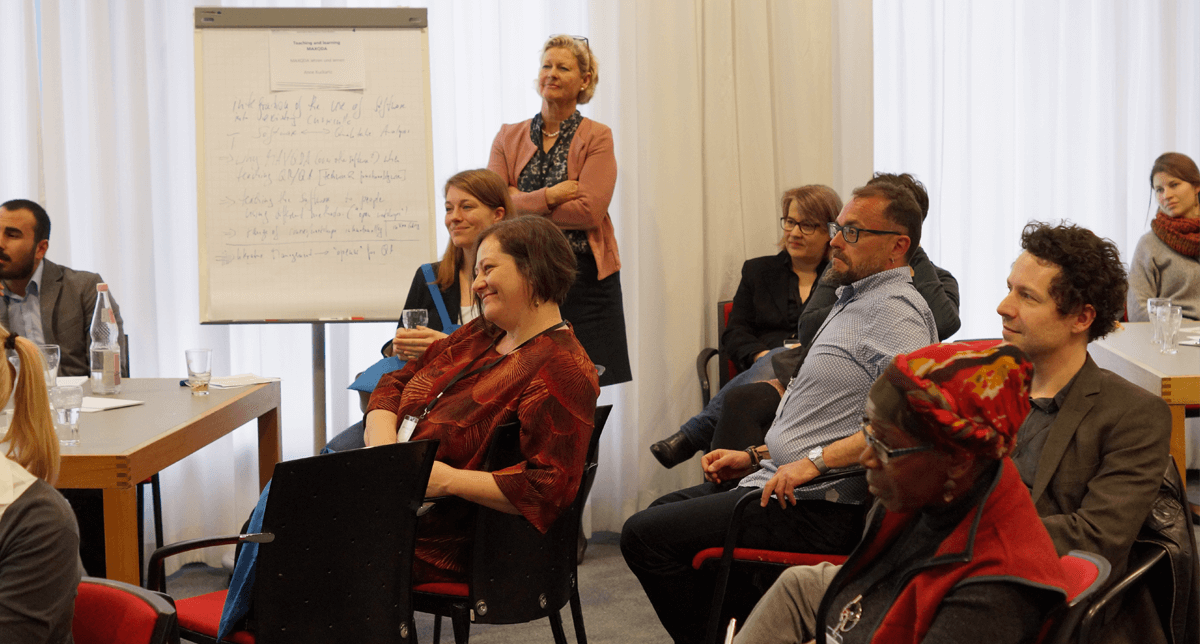 Spotlight Sessions – MAXQDA Functions on Center Stage
Do you have questions about specific MAXQDA functions? Ask the experts! 
Spotlight Sessions are compact but in-depth training sessions. These convenient mini-workshops give deep insights into MAXQDA features, which may be new to you, and build on topics, which you may already be familiar with. Spotlight Sessions consist of a 20-minute presentation followed by a short discussion. Participation in the Spotlight Sessions is included in the conference fee.