Thank you to everyone who submitted a MAXQDA Research Grant application this year. It has, as always, been a great pleasure to learn about your ambitious, innovative and inspiring research projects, all dedicated to generating change based on this year's theme, Women's Empowerment.
This time round, VERBI Software partnered with an amazing NGO for our grant program: medica mondiale stands up for women and girls in war and crisis zones throughout the world, and supports women and girls who have experienced sexualized violence, regardless of political, ethnic, or religious affiliation. Together with women from around the world, medica mondiale is committed to helping women lead a dignified and self-determined life.
Along with the 3 grants for the student-researchers listed below, the 2019 #ResearchforChange Grant was also awarded to this organization. We are grateful to medica mondiale for this wonderful partnership and wish them every success in their future projects!
The MAXQDA Research Grants 2019 Selection Committee announces the three student-researchers who have been awarded this semester's #ResearchforChange Grant: 

Choosing only 3 grant recipients out of the many applications was not an easy task, but now we are proud to present three outstanding researchers and their projects that will receive the 2019 #ResearchforChange Grant. Congratulations to Lisa Marie van Aalst, Weverton Ataide Pinheiro, and Raka Sen!
Lisa Marie van Aalst – "Collective Action and Access to Justice – A case study of Dalit Women Collectives in rural Uttar Pradesh, India"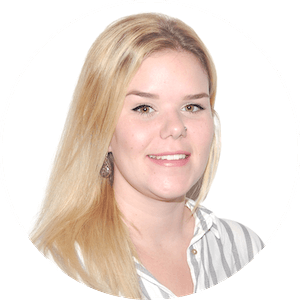 Lisa Marie van Aalst is an M.A. student in Development Management at the Ruhr University Bochum, Germany. Her research project titled "Collective Action and Access to Justice – A case study of Dalit Women Collectives in rural Uttar Pradesh, India" will begin August 2019 in rural areas of Uttar Pradesh, India.
Van Aalst is conducting her research with Dalit women who are seen as the lowest class in the now-illegal hierarchical Indian caste system. The caste system continues to be a part of everyday life in modern Indian culture, even though it was officially abolished in 1950. Dalit women face not only the caste-based discrimination and stigmatization of the Dalits but also gender-based discrimination, especially in rural communities, making them one of the most vulnerable populations in Indian society today.
For her research, van Aalst is employing a Collective Action Framework, focusing on the ways in which Dalit women can gain access to justice and fight discrimination together in community-led groups. She states, "there is a rising resistance among the Dalit community, deciding to no longer tolerate this discrimination and claiming access to justice. They organize themselves in collective action structures to support one another. By these means, Dalit women become empowered to stand up for their rights."
Her fieldwork will take place throughout this summer and fall of 2019 in rural areas of the state of Uttar Pradesh, where Dalit women's vulnerability is amplified due to their rural location, where caste-based practices are still very much common. Van Aalst will carry out semi-structured interviews, participant observation, and focus group discussions (FGDs), using a qualitative case study approach, "in order to generate in-depth understandings of women's experiences and put them at the center of the analysis." She is also partnering with the local NGO National Campaign on Dalit Human Rights to keep her research rooted in the community and share expertise.
Van Aalst will analyze her fieldwork data using MAXQDA Analytics Pro. The interviews, participant observations, and FGDs will be transcribed and coded directly in MAXQDA. Van Aalst will also review secondary literature and import bibliographic data into MAXQDA to further her research project. She aims to create a pragmatic model on collective action by self-organizing groups that can be replicated as well as inform policy. By doing so, she seeks to further women's empowerment-based project designs, "changing caste and gender discriminatory practices on the grassroots level. The publication of such research can lead to greater social impact and awareness, from the regional level up until the international sphere."
We could not be happier to support Ms. van Aalst in her #ResearchforChange mission and are impressed by intersectionality-based research design. Her project is not only well-designed but is also extremely relevant to current social justice movements throughout the world. We believe in the power of grassroots collective action and are proud to support not only her efforts and her work with her partner NGO, but also to amplify the voices from the Dalit community on MAXQDA's platforms!
Weverton Ataide Pinheiro – "The Empowerment of Women in Mathematics Graduate Schools"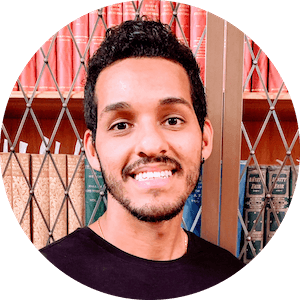 Weverton Ataide Pinheiro is a PhD student in Mathematics Education at Indiana University Bloomington, USA. His research project titled "The Empowerment of Women in Mathematics Graduate Schools" will begin in September 2019 in Indiana.
Ataide Pinheiro grew up with the odds of academic success stacked against him, stating "I was born and raised in a small rural area 50 kilometers from Brasilia, Brazil … I was poor, dark-skinned, and lived far from the city. My parents did not finish high school … (but) they always made it clear that education was the only tool I could use to emancipate myself. So, I did."
Ataide Pinheiro went on to attend mathematics departments at top universities in Brazil and Taiwan before moving to the United States to begin his PhD. During his range of diverse cultural experiences throughout the world, the stark contrast of the lack of diversity in mathematics departments became more and more apparent to him. He states, "math departments are usually very traditionally conservative spaces … most mathematics professors do not belong to minority groups, such as people of color, women, LGBTQ+ communities, or come from low socioeconomic status, etc."
His project will examine why 90-95% of doctoral mathematics students are men. Specifically seeking to answer questions around if the current status quo benefits the priorities of patriarchal, gender-normative society. This is important research because "such a society maintains a certain distribution of power, which does privilege men's capacity to become mathematicians". Thus, Ataide Pinheiro's research will seek to make women's voices in mathematics departments heard in order to deconstruct stereotypes, raise awareness, and showcase their successes, ultimately hoping to encourage other women to go into the field. He believes that this project "could lay the groundwork for intervention studies that help deconstruct the ideal mathematician as a straight man and give the opportunity to support gender minority groups … ultimately challenging the stereotype that men usually possess stronger skills in STEM (Science, Technology, Engineering, and Mathematics) fields."
In order to answer his research questions, Ataide Pinheiro will conduct a qualitative study using observation and interview methods. His analysis will be guided by Post-Structuralist, Feminist, and Queer discourse theories, thereby seeking to deconstruct the ideas of how truth and norms in his field are constructed through repetitive acts. Ataide Pinheiro will analyze his fieldwork data using MAXQDA Analytics Pro. He will transcribe his interviews, develop a code system, and add memos, following a reconstructive horizon analysis methodology to examine the systems of power in mathematics departments.
The 2019 MAXQDA Research Grants Selection Committee was particularly impressed by Ataide Pinheiro's passion for both his topic and commitment to our grant's motto, #ResearchforChange. Through his in-depth examination of the experiences of women in doctoral mathematics at his university, we believe that he will be able to amplify diverse voices in his field and bring awareness to the institutional and social structures that create barriers to women's empowerment in mathematics. We cannot wait to hear more about his findings and showcase these women right here in the MAXQDA Research Blog!
Raka Sen – "Adaptation Labor: Gender, Work, and Climate Change in the Sundarbans"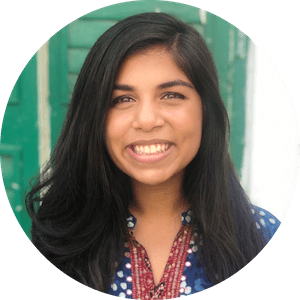 Raka Sen is a PhD student in Sociology at the University of Pennsylvania, USA. The fieldwork phase of her research project titled "Adaptation Labor: Gender, Work, and Climate Change in the Sundarbans" is currently underway in rural Sundarban villages in Bangladesh.
The Sundarbans are a mangrove forest, home to more than four million people. They are comprised of hundreds of islands spanning across the Southwestern Bangladeshi coast and adjacent Eastern India. The area is one of the most climate-vulnerable regions in the world and has been facing a decades-long intrusion of salty waters. The vulnerability of the area is increasing due to rising sea levels, rising ocean temperatures, ocean acidification, and devastating disasters. Disasters such as the May 2009 Cyclone Aila catalyzed ongoing changes but also caused more than 300 deaths across Bangladesh and India, and left more than one million people homeless.
Sen's research questions examine how everyday work must be adjusted to meet climate change effects on the individual and household levels and how this work is gendered. Specifically, her research focuses on what she calls "adaption labor, the specific work that men and women do to exist in their new salty lives…[which] includes new or changed occupational roles, household tasks, and additional care and emotional labor".
Sen argues that amount of adaptation labor is divided unequally between women and men: "While occupational adaptation labor is divided between men and women, the household, care, and emotional adaptation labor from climate change falls disproportionately on women". She has already conducted six months of preliminary ethnographic fieldwork in eight Sundarban villages, divided equally between India and Bangladesh. Sen is choosing to privilege the ecological boundaries of the Sundarbans over the political divides of the two countries. Next year, she will return for over a year of in-depth research. Where she will employ collaborative ethnographic methods, such as participant observation, which will also be supplemented with in-depth interviews.
After collecting the data, Sen plans to transcribe all of the interviews with the MAXQDA's Transcription Mode, and then to code both the interview and the participant observation data. Sen will also visualize her data analysis results using MAXQDA's visual tools for her publications, which will be translated into Bengali and circulated widely within India and Bangladesh.
Sen's extensive fieldwork experience in the community, as well as, her commitment to an ecofeminist approach, made her application truly exemplary. We are inspired by her commitment to continuing her research career based on ecological advocacy, collaborative climate justice, and women's empowerment at the community level. Sen's research advocates for feminist climate change policies that will help bridge the unequal distribution of work that is increasing as climate change progresses, and we gladly support her in her research journey!
Stay tuned for the fieldwork diary entries of these talented researchers!
Just like in years past, you will be able to follow each of their research journeys – all the way from data gathering to analysis with MAXQDA Analytics Pro – right here in the MAXQDA Research Blog!
You can also see the grant recipients' fieldwork photographs on our MAXQDA social media platforms (

@VerbiSoftware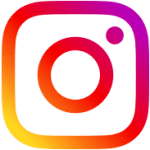 @MAXQDA) and search posts about this semester's grant using the hashtags #ResearchforChange and #MAXQDAResearchGrants. 
Meet the previous MAXQDA Research Grant recipients: