Here at VERBI Software, we have more than one reason to celebrate this year. Not only have we just released the newest version of our software, MAXQDA 2020, but we've also moved into our brand new headquarters at Berlin Central Station – and it's our company's 30th birthday!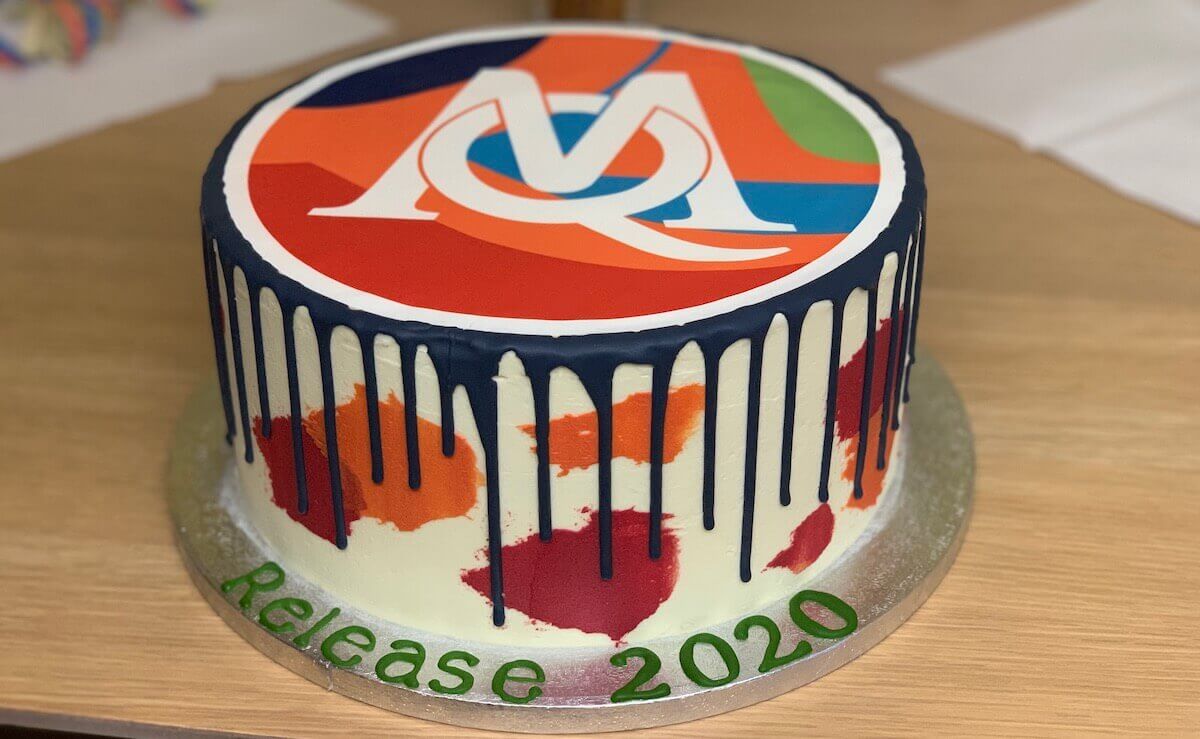 To celebrate all of these rather momentous occasions, we would like to take this opportunity to take a look back at the evolution of MAXQDA and reflect on the innovations that have led to MAXQDA 2020 and the start of a new decade.
Pleasure to meet you, MAX
It all began in the mid-1980s. Udo Kuckartz, a young sociologist, educational scientist, methodologist, and computer enthusiast, set out to explore the world of digital qualitative data analysis. At that time, computer-assisted qualitative data analysis software (CAQDAS) has just been invented and almost all researchers still used index cards, scissors, and glue to analyze their data.
The first version of what is now MAXQDA was officially released in 1989. It was called "MAX" back then – a nod to the famous German sociologist Max Weber. MAX was the first German standard software program for qualitative data analysis (QDA) – and one of the first worldwide.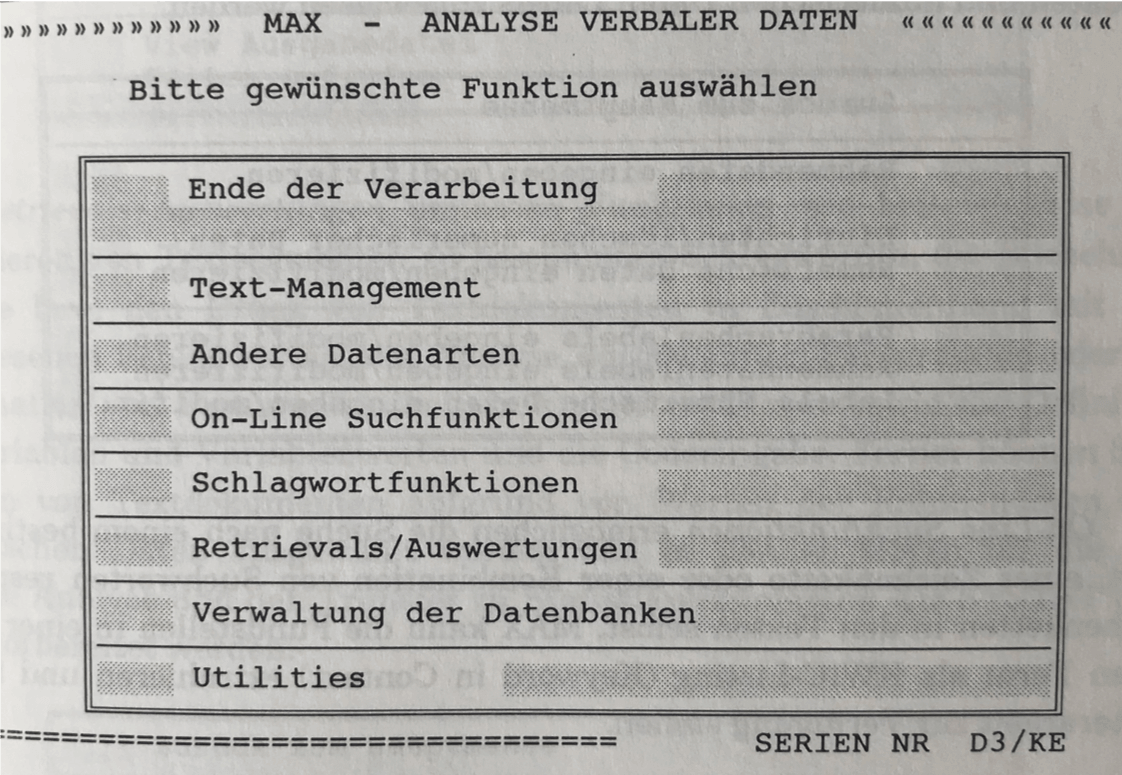 It was a DOS program, which consisted of 25 lines of 80 characters each. Compared to more recent versions of MAXQDA with graphical interfaces, the first version was quite difficult to use and had very limited capabilities. Users had to type in commands, such as a "2" in order to import a text document, which had to be plain text – no other file formats were allowed. There wasn't even a mouse cursor back then, and researchers had only the arrow keys to navigate with … imagine trying to do that today!
We are also proud to point out that even in this very first edition of MAXQDA, you could combine qualitative and quantitative research methods. MAXQDA has been a leader in mixed methods research from the very beginning.
MAXQDA's Mixed Methods Features
MAXQDA Milestones
Over the next few years, computers grew increasingly powerful and new versions of MAXQDA appeared in quick succession, each a milestone in the expansion of the analytical capabilities of QDA. MAX's name changed to reflect this fact with the addition of "QDA" in 2001, and the software has been known as MAXQDA ever since.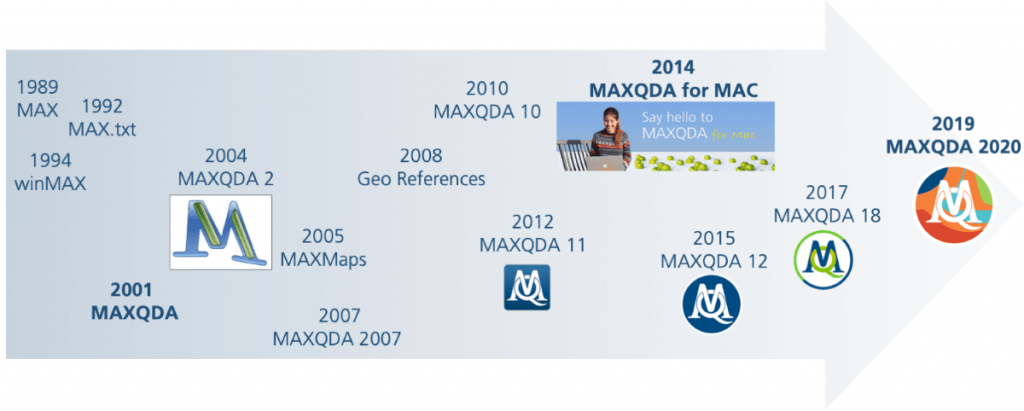 With each new version that followed, revolutionary new features were added that are still around today. The first version of our most powerful visual tool, MAXMaps was released in 2005; and it just got a makeover in MAXQDA 2020, but we'll get to that later.
In 2014, MAXQDA spanned platforms for the first time. The first version of MAXQDA for Mac was released and one year later, with the release of MAXQDA 12, MAXQDA became – and still is – the only leading QDA software with 100% identical functionality on Windows and Mac, making it the perfect tool for research teams.
Made by researchers, for researchers
You can't talk about the history of MAXQDA without considering VERBI Software. Consult. Sozialforschung. GmbH, the company that develops and distributes MAXQDA. Founded in 2001, it is the home of both the MAXQDA product range and our team.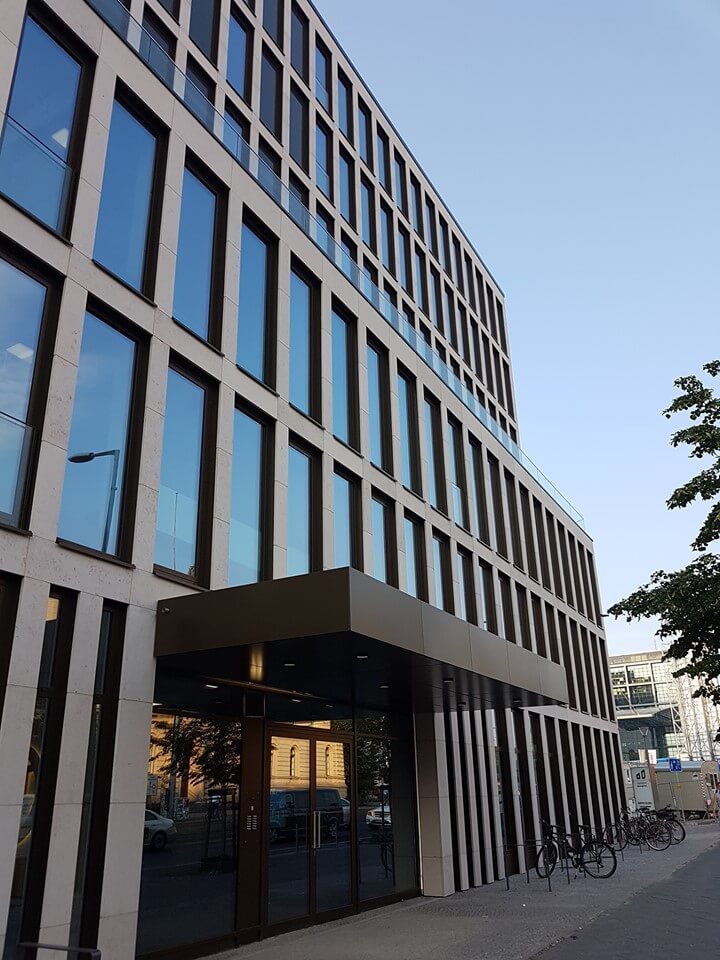 VERBI Software started as a small-town, family-run business in a two-room office. Today, VERBI Software is still a family-run business with Anne and Isabel Kuckartz at the helm, and MAXQDA is still authored by Prof. Dr. Udo Kuckartz, but we've grown!
VERBI Software now employs 40 talented and passionate experts so that everything, from the development of the software, customer service, community support, and more, is done under one roof.
This summer, we all moved into a beautiful new 600m2 office, located next to the capital city's central train station. We couldn't be happier with our new HQ and we can't wait for our community's feedback after the new release of MAXQDA 2020!
More about MAXQDA's history and VERBI Software
MAXQDA Community
Speaking of our community, neither the growth of our software nor the growth of our company could have been possible without you, our international MAXQDA user community. That's why we develop our software in close collaboration with researchers like you. For example, there are now more than 130 Professional MAXQDA Trainers who teach and work with MAXQDA all over the world!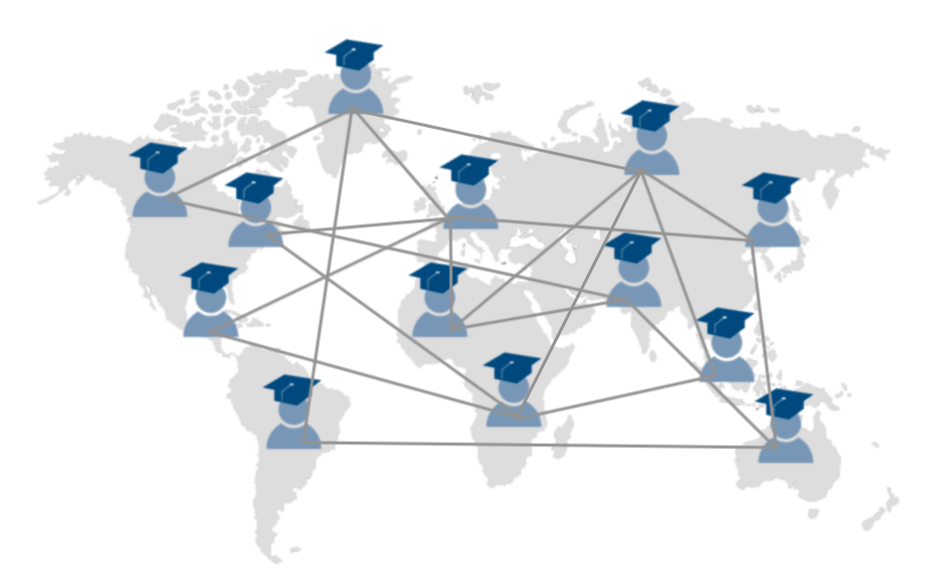 Furthermore, we also think that our users are the most valuable source of information when it comes to identifying the special needs of a particular research field and the development of new ideas for tools and functions that really enhance researchers' daily routines.

All ideas, wishes, and suggestions are collected on a list, which we go over regularly to evaluate their technical feasibility. And in each development cycle, some of these wishes become a reality. If you feel like there is a tool or function missing, please tell us by clicking the feedback icon directly in MAXQDA!
Networking, networking, networking
Next, join the MAXQDA Research Network, to meet fellow researchers, ask for advice, and promote your own research projects amongst peers. Research network members can access various exclusive resources, such as free teaching and learning materials and receive a monthly newsletter with exclusive discounts and research-related opportunities we curate especially for you.
In addition, hundreds of MAXQDA users also attend the MAXQDA International Conference (MQIC) every year to participate in workshops, exchange best practices, present their research, and meet the MAXQDA development team. This year's conference will take place in Berlin from February 26th – 28th, 2020.
MAXQDA Research Network More about the MQIC 2020
Back to the future – MAXQDA 2020
Now that we've covered the ways in which our development process truly is "rooted in research", let's talk about MAXQDA 2020. MAXQDA 2020 is packed with more than 70 new features and improvements, one of which may have very well been on your feature wishlist.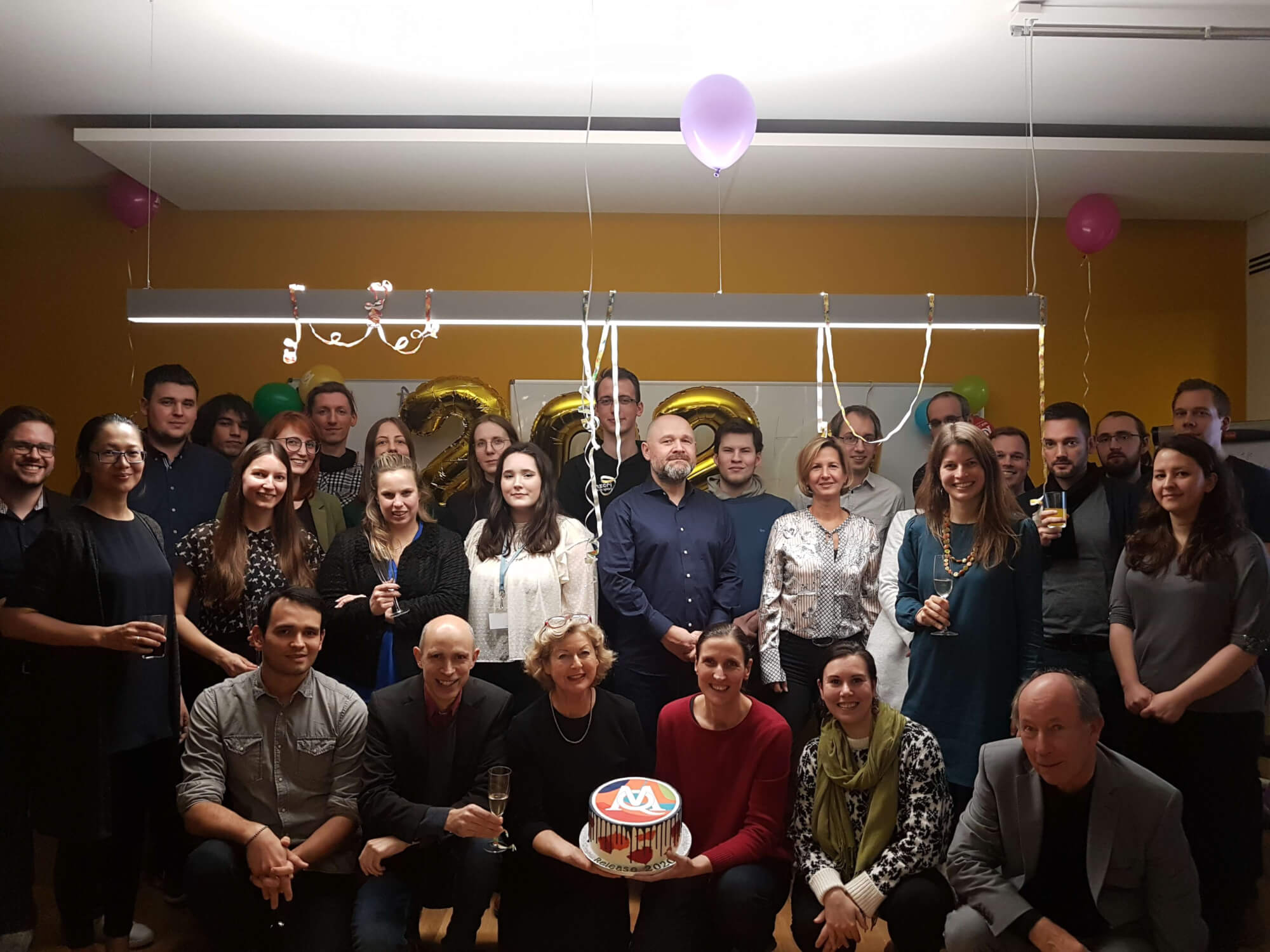 A New Focus on Memos

Display and read your memos directly next to your source material in the new memo sidebar or link parts of a memo to any section in the data thanks to memo links. Accessing and editing memos is now much easier with the new memo tab and we would also like to introduce the new Memo Manager! A whole new workspace to create memos, filter and sort by type, date, author, or symbol, reorganize them, compare them with each other, and more.

Hello Data Archiving

You can now archive your data with a new single-click function! Create a folder or zip-file of all your collected data and analysis work directly from MAXQDA to save or share.

Fresh Four-Window Improvements

The Document Browser, Retrieved Segments, & Code System windows have all been made even more user-friendly. You can switch between Line and Paragraph Numbering in texts, and coding stripes in the Retrieved Segments Window are now displayed next to retrieved segments to make it easier to find segments by code color and more.

New Transcript & Literature Review Import Options

Great news for all researchers conducting fieldwork: now you can save time and import from automatic transcription services directly into MAXQDA! And now that the speech recognition is getting better every day there's no need for you to spend hours transcribing your interviews of focus group discussions. Import from AmberScript, TEMI, Trint, f4, f5transkript, Transana, Rev.com, and more.

You can now also import bibliographical metadata. Import the whole PDF or text file of your article into MAXQDA and then additionally import the bibliographical data from Endnote, Mendeley, and Zotero. All of your data in one place!

In your own words Summaries & Paraphrases improvements

Introducing the Paraphrase Matrix where each column contains the paraphrases for a document, document group, document set or an image. Yes, you can now paraphrase segments of an image! And you can now also compare the summaries associated with a code within a document, document group, or document set. This function is very useful if you've written a large number of summaries and want to keep track of them.

New visual tools you'll love

MAXMaps 3.0 has six new models and improved interactivity! There is also a brand-new tool called the Document Map. See your documents' similarity as points on a map increases that increases the more different they are from each other. This way you can see the differences and similarities between documents at one glance and export them as a picture or save them as a map in MAXMaps.
What's next
This was just a brief overview of what's new in the MAXQDA 2020. Make sure to check out all the new features and check if you might be eligible for a free upgrade to MAXQDA 2020! All regular MAXQDA 12 and MAXQDA 2018 licenses can also be upgraded to MAXQDA 2020 with a -50% discount!
See all the New Features See Upgrade Discounts