About MAXQDA
VERBI Software, Consult, Research GmbH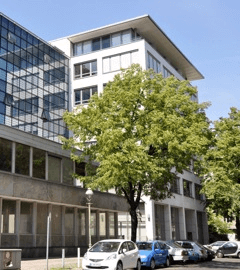 MAXQDA is produced and distributed by VERBI GmbH, based in Berlin. Located at the Charlottenburg Innovation Centre (CHIC), VERBI works alongside some of Germany´s leading startup software firms and academic institutions, allowing for close cooperation and knowledge exchange.
MAXQDA has developed and undergone myriad improvements since the release of the first version in 1989. The current version, MAXQDA 11, is one of the world leaders in Qualitative Data Analysis, and an indispensible professional tool.
Click here to learn more about the history of MAXQDA
Business Management
Current CEO of VERBI Software, Consult, Research GmbH, Germany is Anne Kuckartz.

Anne Kuckartz studied sociology, political sciences and philosophy at the RWTH Aachen, where she received a masters degree in sociology. She was an employee at the Technical University Berlin and at the Free University in Berlin from 1980 until 1994. She was the head of the research department in a private company before she worked with VERBI. Kuckartz has been involved as a researcher and project manager in various qualitative projects mainly in the field of public health and has taught qualitative methods at the Technical University of Berlin.