Turn your research into a collective endeavor.
Share your raw data, coded data and variables with your colleagues
Doing research in a team has long been recognized as an effective way to handle complex and ambitious research problems. MAXQDA is a powerful and easy-to-use tool to organize and implement teamwork.
Take turns
Each person takes turn working on the MAXQDA project file and makes sure to log in with their own username. MAXQDA adds a "stamp" with the username to each code, memo, etc. you create, which makes it easy to discuss each other's work afterwards.
Split your data – merge your projects
Another really easy way to work on a project together with other people is to first split up the data into separate project files and merge them back into one project file later. This allows you to simultaneously work on your part of the project.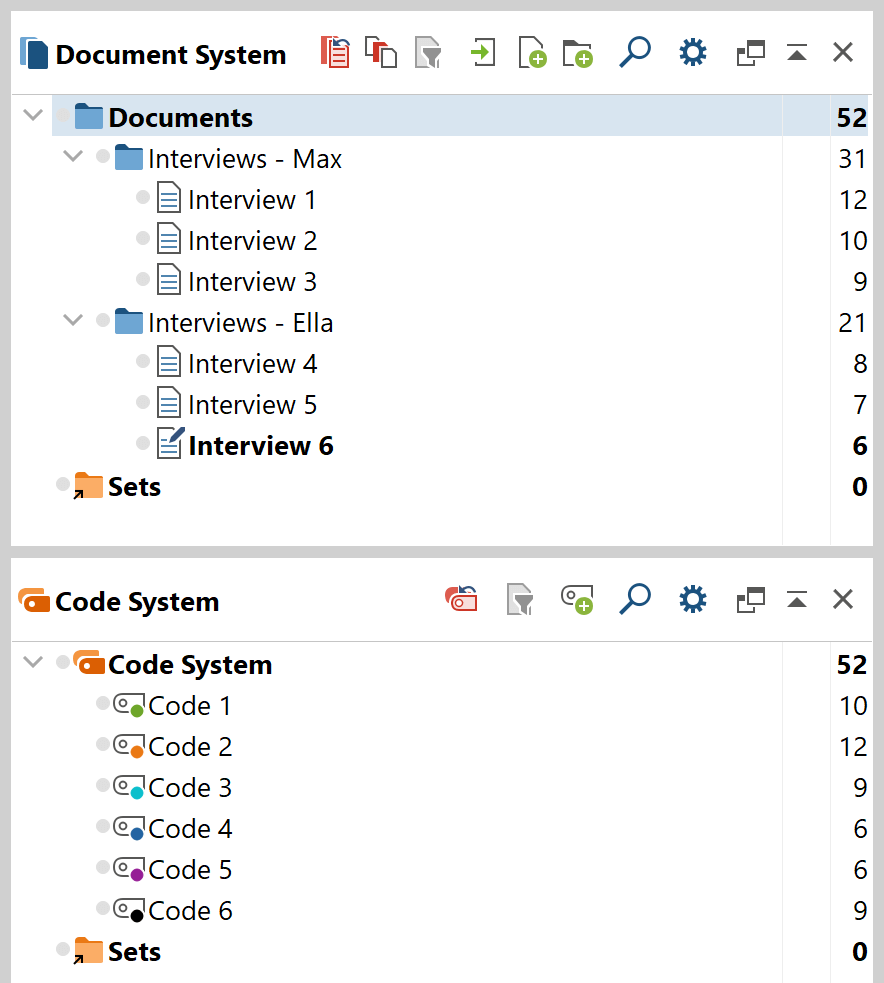 Intercoder Agreement
You work separately on the same material and want to discuss the differences afterwards? The intercoder agreement helps you to interpret the differences between the way each of you coded the material. It is not only analyzed whether you used the same codes, but it also calculates what percentage of the same amount of text you covered with the same code. The result can be helpful to compare and discuss your different coding strategies.
Keep your data safe
Your team is large and not everyone should have full control over your project? Use the User Management to protect your project file with a password and allow only certain users to open the project. Each user who needs to work with your data can be assigned a role. You choose which user is assigned which role and which actions are allowed or forbidden, e.g. deleting codes or changing a memo.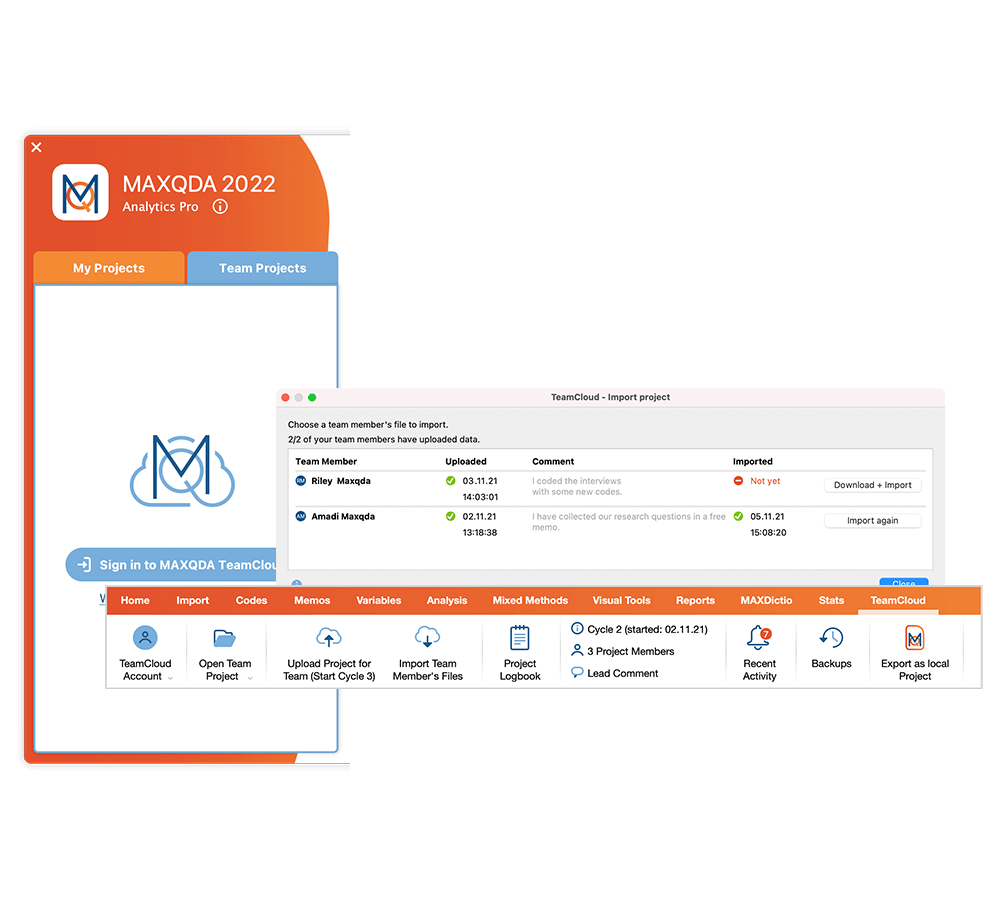 Secure & Seamless Cloud Collaboration
Share files with your team via a secure cloud space, invite colleagues to contribute their work, analyze offline, decide when and what to import from your team members, and review the import history in merge protocols. Collect important notes and project information in a shared team logbook that everyone can contribute to in real-time.
Learn more about MAXQDA TeamCloud
Find out how it works