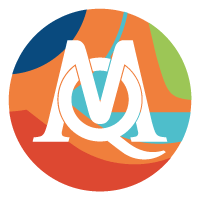 All-in-one Questionnaire and Survey
Data Analysis Software
Developed by and for researchers
Free Trial
MAXQDA …
State-of-the-art Questionnaire Analysis Software. Easily analyse questionnaires, surveys, answers to open ended questions, interviews, focus groups, and more

Wide range of visualization tools: word clouds, charts, tables, concept maps, and more

Integrate demographic data in your analysis with mixed methods, statistical, and quantitative analysis tools

Easy to use and learn thanks to its user-friendly interface. We also offer a wide range of free video tutorials and other learning materials ideal for new users

100% identical on Windows and Mac
Free MAXQDA Trial for Windows and Mac
Download our free and fully functional trial version and try MAXQDA with your own research data – or use the included example projects. Once you've filled out the form below you'll receive an e-mail with the download link and free learning resources like our video tutorials and manuals.
Core features of MAXQDA for Questionnaire and Survey Data Analysis
All-in-one Questionnaire Analysis Software
Whether your survey contains standardized or open-ended questions, with MAXQDA you can easily import and analyze both types. Options for a direct import of your data, analysis tools, tailor made for surveys, and the MAXQA Stats module with a large range of tools for statistical analysis, make your questionnaire analysis surprisingly easy.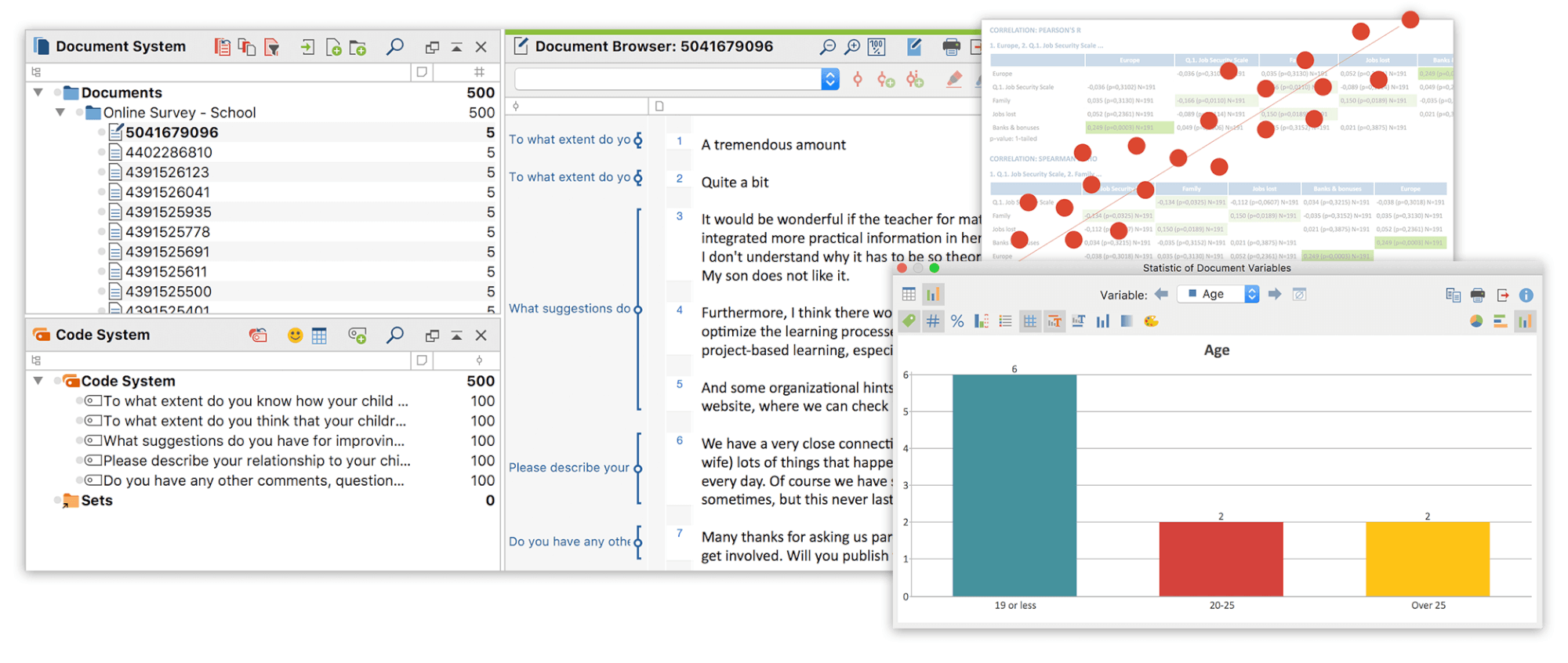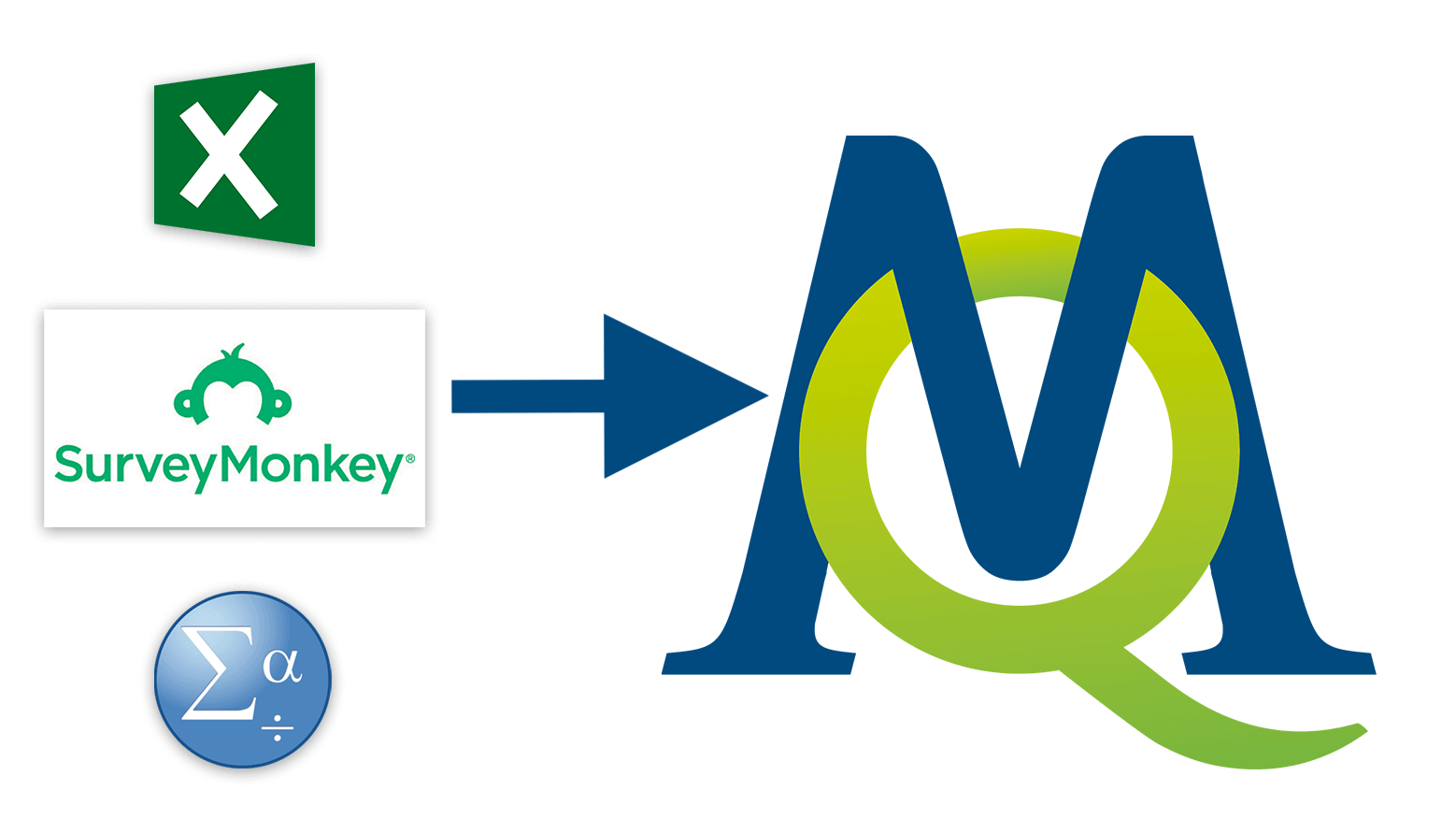 Direct Import from Survey Monkey, Excel & SPSS
Connect MAXQDA to SurveyMonkey to directly import your online survey into your MAXQDA project in order to analyze the data with MAXQDA's tools. You can also import Excel spreadsheets and SPSS data. Of course, MAXQDA works with both types of answers, open-ended as well as standardized, and offers numerous tools for your analysis.
Organize your data and codes
Organize your data in groups, link relevant quotes to each other, and share and compare work with your team members. Your project file stays flexible and you can expand and refine your category system as you go to suit your research.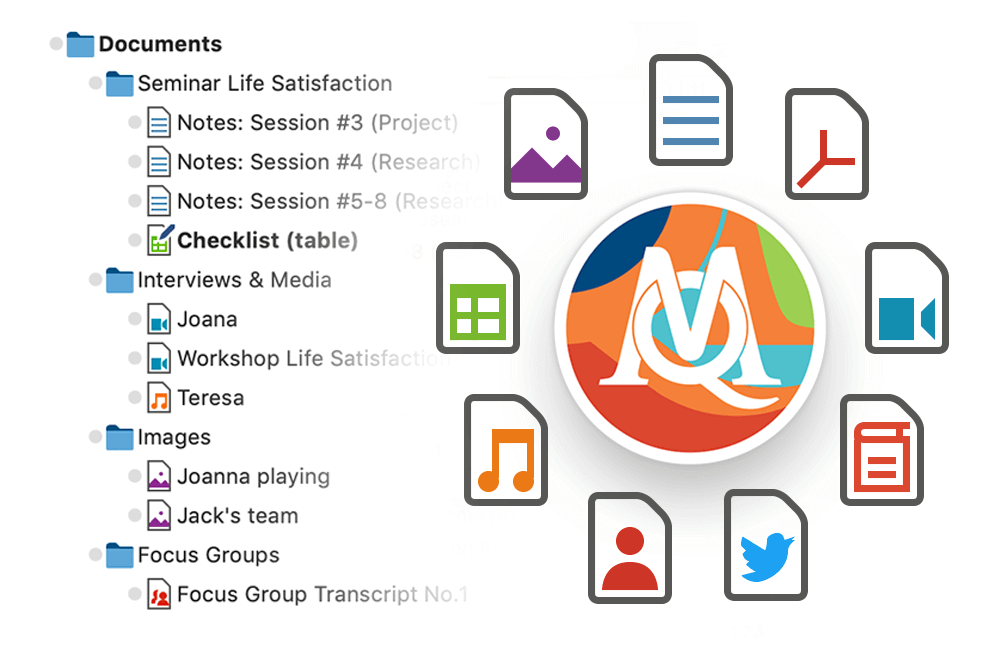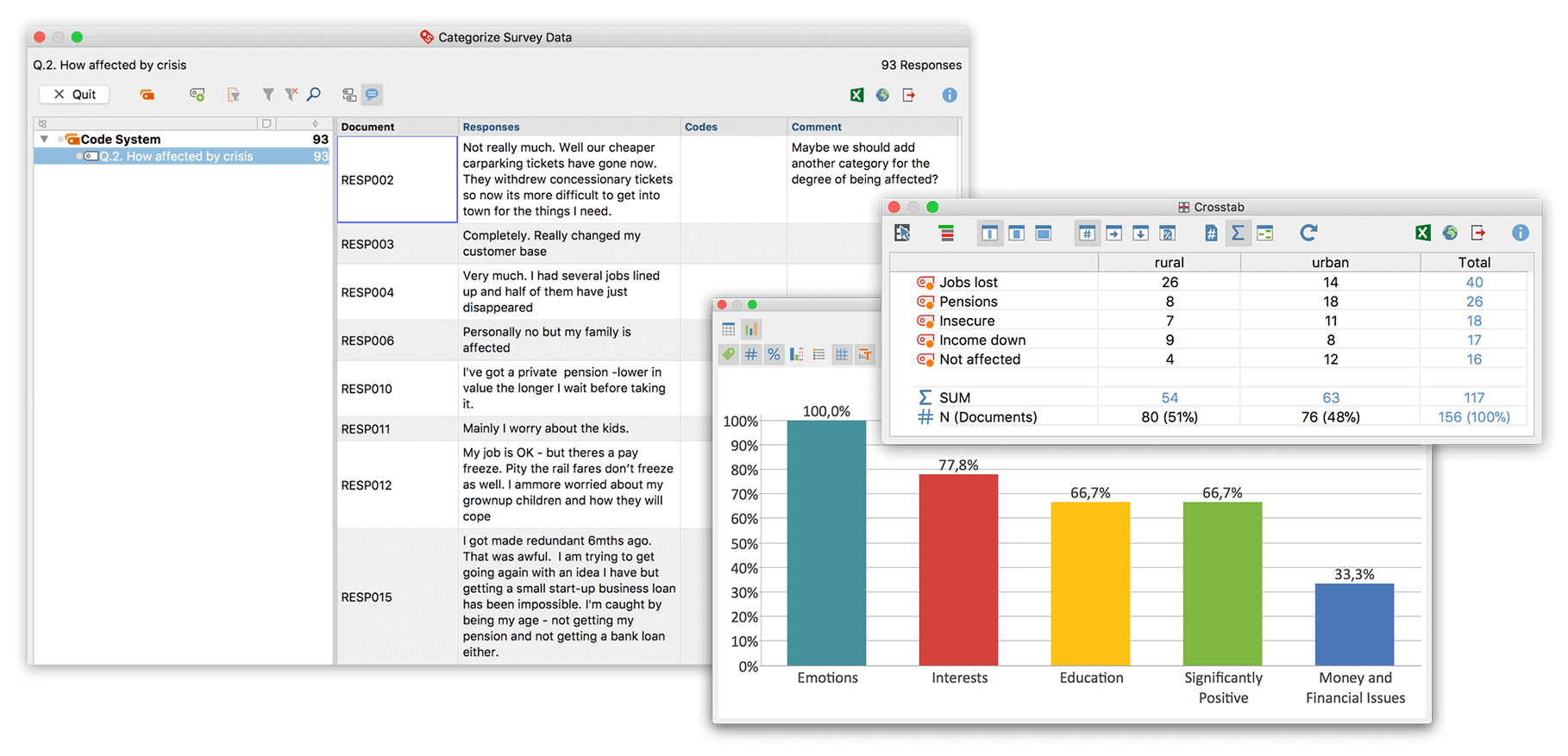 Categorize Survey Data
MAXQDA helps you analyzing responses to open questions in surveys efficiently and effectively with its interactive table window for categorizing survey data. With MAXQDA you can easily combine qualitative and quantitative methods to get an even deeper insight in your data.
Statistical Analysis with MAXQDA Stats
MAXQDA Analytics Pro equips you with a large range of tools for statistical analysis. Seamlessly quantify your qualitative data and enrich your analysis with evidence and plausibility. With the integrated output viewer, you can transfer every table and every chart into your report with a simple copy & paste.
Want to test MAXQDA 2020 for yourself? Download the no-obligation 14-day free trial!
Download Free Trial
Ready to purchase MAXQDA 2020? Assemble your license in the online shop!
Visit MAXQDA Shop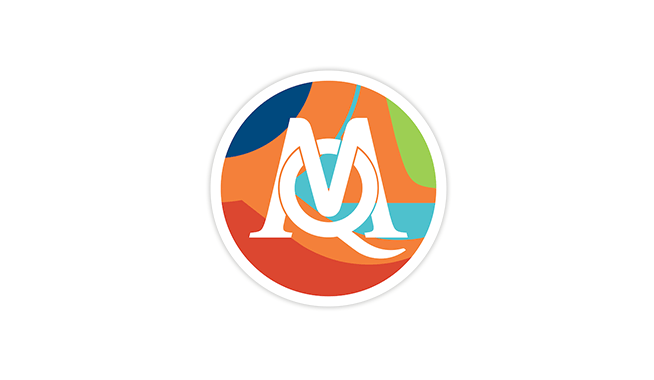 Compare the features of MAXQDA Standard, Plus and Analytics Pro.
Feature Comparison