MAXQDA
Research Grants 2019
VERBI Software is awarding this semester's #ResearchforChange Grant to
Lisa Marie van Aalst, Weverton Ataide Pinheiro, and Raka Sen!
Lisa Marie van Aalst, MA student
Collective Action and Access to Justice – A case study of Dalit Women Collectives in rural Uttar Pradesh, India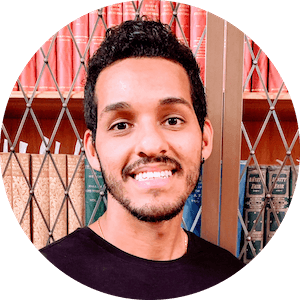 Weverton Ataide Pinheiro, PhD student
The Empowerment of Women in Mathematics Graduate Schools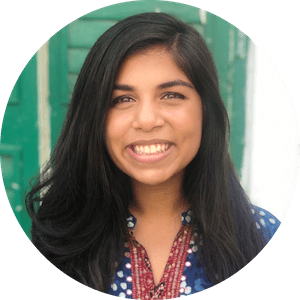 Raka Sen, PhD student
Adaptation Labor: Gender, Work, and Climate Change in the Sundarbans
Each of these talented young scholars will be conducting Women's Empowerment-based research projects on topics ranging from collective action for social justice, the experiences of women in mathematics graduate schools, to gendered labor experiences due to climate change. Learn more about the #ResearchforChange Grant recipients and their projects, as well as comments from the 2019 MAXQDA Research Grant Selection Committee here:
MAXQDA Research Grants
VERBI Software supports you in using professional research software from the very beginning. MAXQDA Research Grants seek to help students unlock their research potential as well as facilitate the creation of international networks for research collaboration, thereby encouraging accountable data collection and self-reflective work products.
The #ResearchforChange Grant
The #ResearchforChange Grant gives financial support and methodological training to student-researchers whose fieldwork aims to study, bring awareness to, and contribute to empowerment initiatives. This semester's grant theme is women's empowerment.
Aligned with this semester's theme, VERBI Software is very happy to announce that we will be partnering with medica mondiale for this semester's grant!
medica mondiale is a non-governmental organisation based in Germany, which stands up for women and girls in war and crisis zones throughout the world. medica mondiale also supports women and girls having who have experienced sexualised violence, regardless of political, ethnic, or religious affiliation. Together with women from around the world, medica mondiale is committed to helping women to lead a dignified and self-determined life. The 4th 2019 #ResearchforChange Grant will be awarded to this organization for their important women's empowerment-based research projects.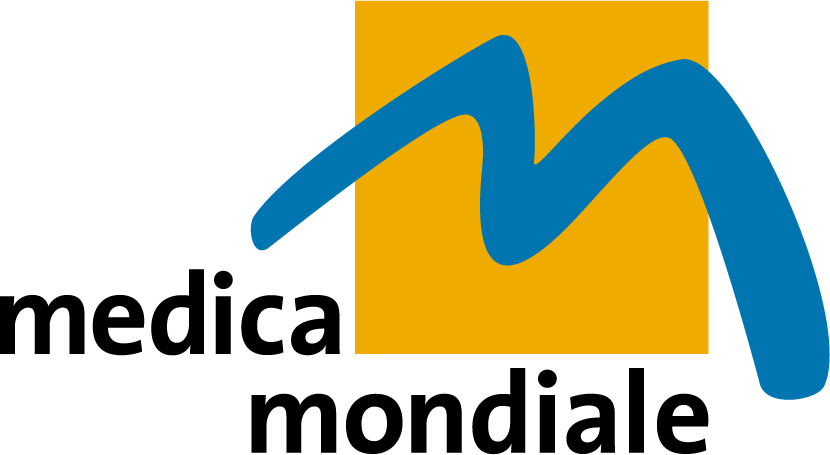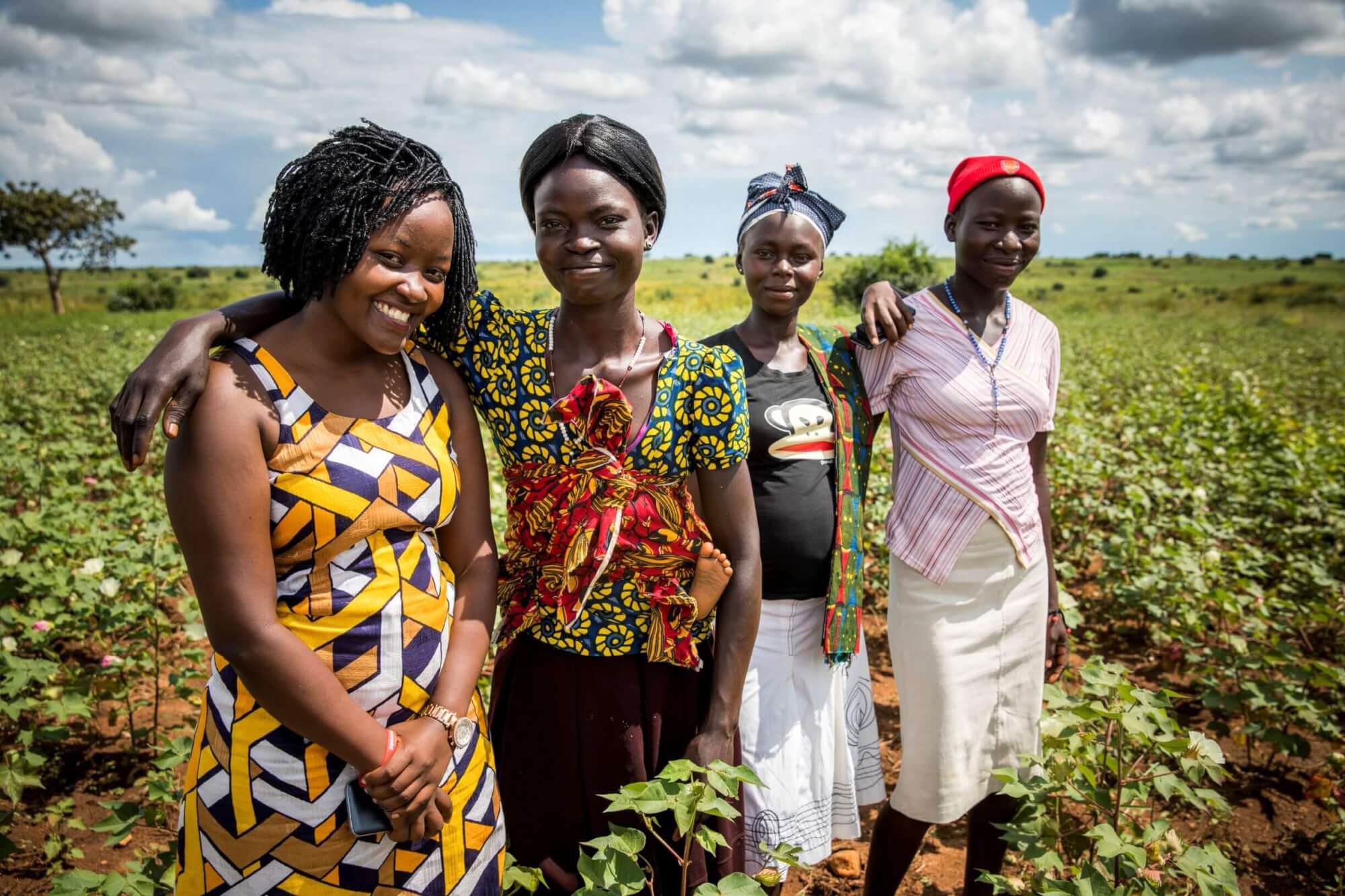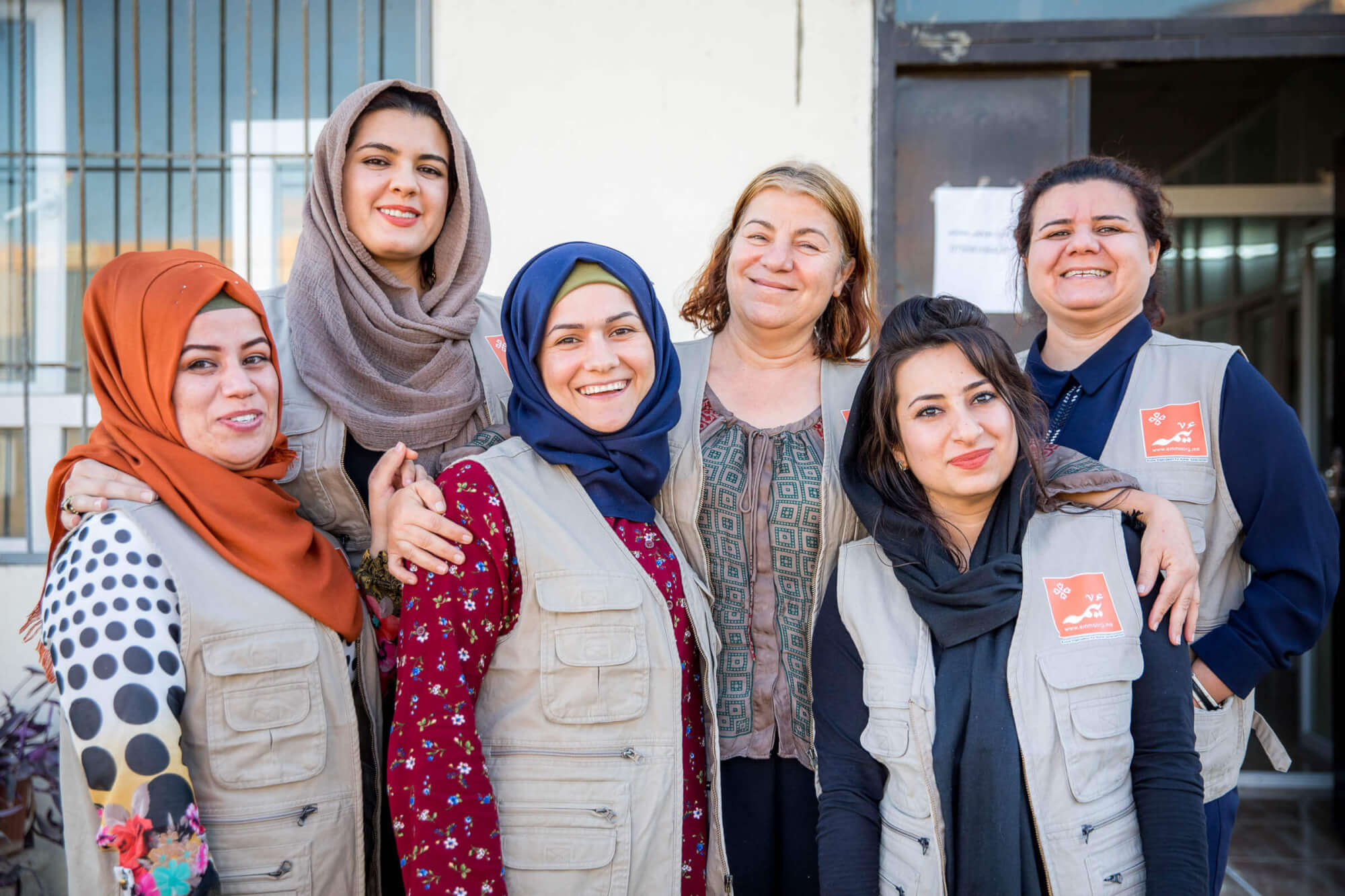 "medica mondial Credit Rendel Project in Uganda" & "medica mondial Credit Rendel Project in Northern Iraq" (Photos by Rendel Freude)
What does the #ResearchforChange Grant consist of?
With a $850.00 USD cash Mobility Scholarship, MAXQDA Analytics Pro Student software license, and two professional training seminars, and more, MAXQDA is offering three qualitative and mixed methods student-researchers a grant totaling $1,400.00 USD in value each.
While we do require that all information be submitted in English, the location of the researcher's home institution, personal characteristics such as age, gender identity, nationality, ethnicity, or religious affiliation will not affect the selection process.
The $1,400.00 #ResearchforChange Grant Includes:
Mobility Scholarship
A one-time $850.00 USD cash research mobility scholarship (converted into the currency of your home banking institution) to be received before the researcher's fieldwork commences.
MAXQDA License
1 full MAXQDA Analytics Pro Student license (or upgrade for MAXQDA users) for 24 months with two installations of the latest version of MAXQDA ($115.00 value).
MQIC Funding
The admission fee will be waived for recipients who choose to attend the next MAXQDA International conference in Berlin, Germany (approx. $150 value)
MAXQDA Training
2 online training sessions conducted by professional MAXQDA trainers (max. $300.00 value).
Full Support Rights
Full technical support from VERBI Software.
Exposure & Publicity
The grant recipient and their research will be featured on the VERBI Software website and social media.
Eligibility Requirements
The applicant must currently be an undergraduate, postgraduate, or PhD student/candidate enrolled at a higher learning institution (college, university, trade school, etc.).
The applicant must be conducting, or be about to conduct, qualitative or mixed methods fieldwork focused on women's empowerment.
The fieldwork will begin by September 30th, 2019 at the latest.
The applicant will be using MAXQDA software to analyze their research data.
VERBI Software GmbH employees, Professional MAXQDA Trainers, and previous MAXQDA Research Grant recipients are not eligible to apply
No previous MAXQDA experience necessary.
Students with disabilities are encouraged to apply.
Important Dates
| | |
| --- | --- |
| Application Deadline | 12:00 midnight, 3 June 2019 |
| Grant Announcement | ca. 1 July 2019 |
| Scholarship Bank Transfer | 30 August 2019 at the latest |
| Fieldwork begin deadline | 30 September 2019 at the latest |
| 1st Training Session | 7 October 2019 at the latest |
| 1st Fieldwork Diary submission | 4 November 2019 at the latest |
#ResearchforChange Grant Conditions
The scholarship provider is:

VERBI Software – Consult – Sozialforschung GmbH
Bismarckstrasse 10 – 12
10625 Berlin
Germany
Acceptance of the MAXQDA Scholarship requires that you agree to the following terms and conditions:
The research project shall be carried out professionally and according to ethical standards.

You will submit at least two research reports (750 -1,500 words each) in English to VERBI Software GmbH.

a. These research reports can cover any topic related to the research project and the use of MAXQDA in data collection, analysis and the presentation of results. The exact content and format of the contribution will be agreed individually in advance. The first research report must be submitted by 4 November 2019 at the latest.

b. Each contribution should be submitted together with 5 high-resolution images showing both the field research and the work with MAXQDA (e.g. screenshots). VERBI Software GmbH has the full right to publish the material on different platforms without time limit.

Please note: VERBI Software GmbH may use the name, description of the research project and submitted image of the scholarship holder for their online and offline marketing materials.

If the above conditions are violated or the research project is prematurely terminated, VERBI Software GmbH reserves the right to terminate the contract and reclaim the financial support already provided. The repayment must be made within 3 months.

VERBI Software GmbH processes the personal data (name, address, bank details, e-mail, telephone number) of the scholarship recipient exclusively for the purposes of the scholarship. The basis for data processing is thus Art. 6(1)(b) GDPR. Further information on data protection and your data protection rights can be found at https://www.maxqda.com/privacy-online-forms

German law shall apply to the scholarship conditions.
The agreed place of jurisdiction is Berlin.
Questions? Check out the MAXQDA Research Grants FAQs!