Analyze focus group discussions with MAXQDA –
by participant or all at once
Focus groups are an effective way of capturing the knowledge, interpretations, and opinions of multiple individuals at once. Qualitative and focus group data analysis software MAXQDA offers a wide range of focus group analysis tools, that makes analyzing these transcripts less time-consuming and easier to process.
Focus Group Analysis

Automatic speaker detection

Filter comment by age, gender, etc

On-board transcription for audio recording

Powerful visualizations – optionally by speaker

Made by and for researchers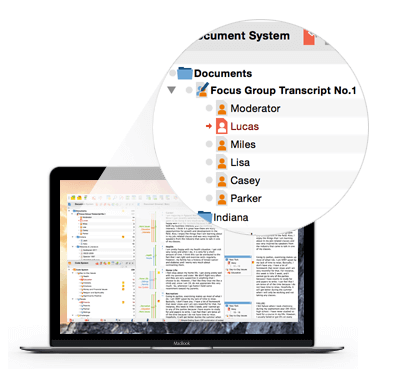 MAXQDA's Features for Focus Group Data Analysis
Transcription Tools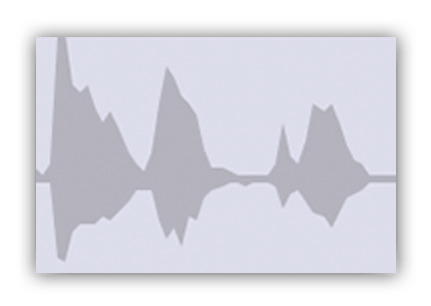 Transcribe your interviews within MAXQDA and make use of the onboard transcription tools for focus group discussions that accelerate and ease the transcription process.
Data flexibility
Import focus group transcripts from any common text format (DOC, DOCX, ODT, RTF, TXT). You can add demographic data to create variables and compare interest groups.
Unique Focus group Tools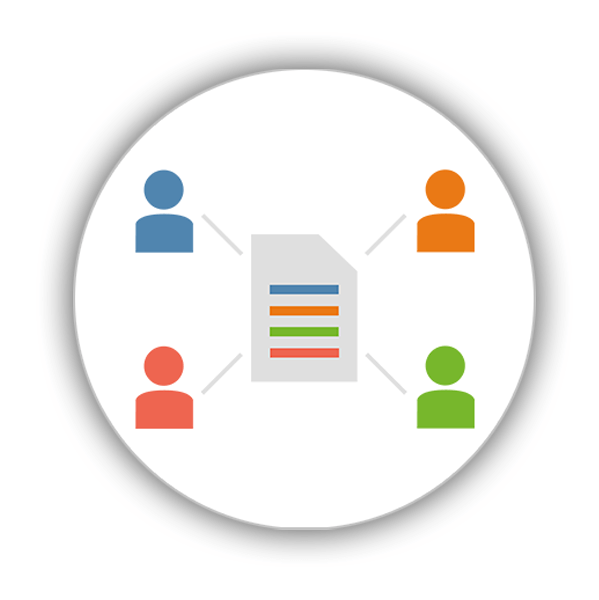 MAXQDA offers unique and powerful analysis tools which are especially designed for the analysis of focus group discussions. Many other tools are optimized for focus group data analysis.
Efficient analysis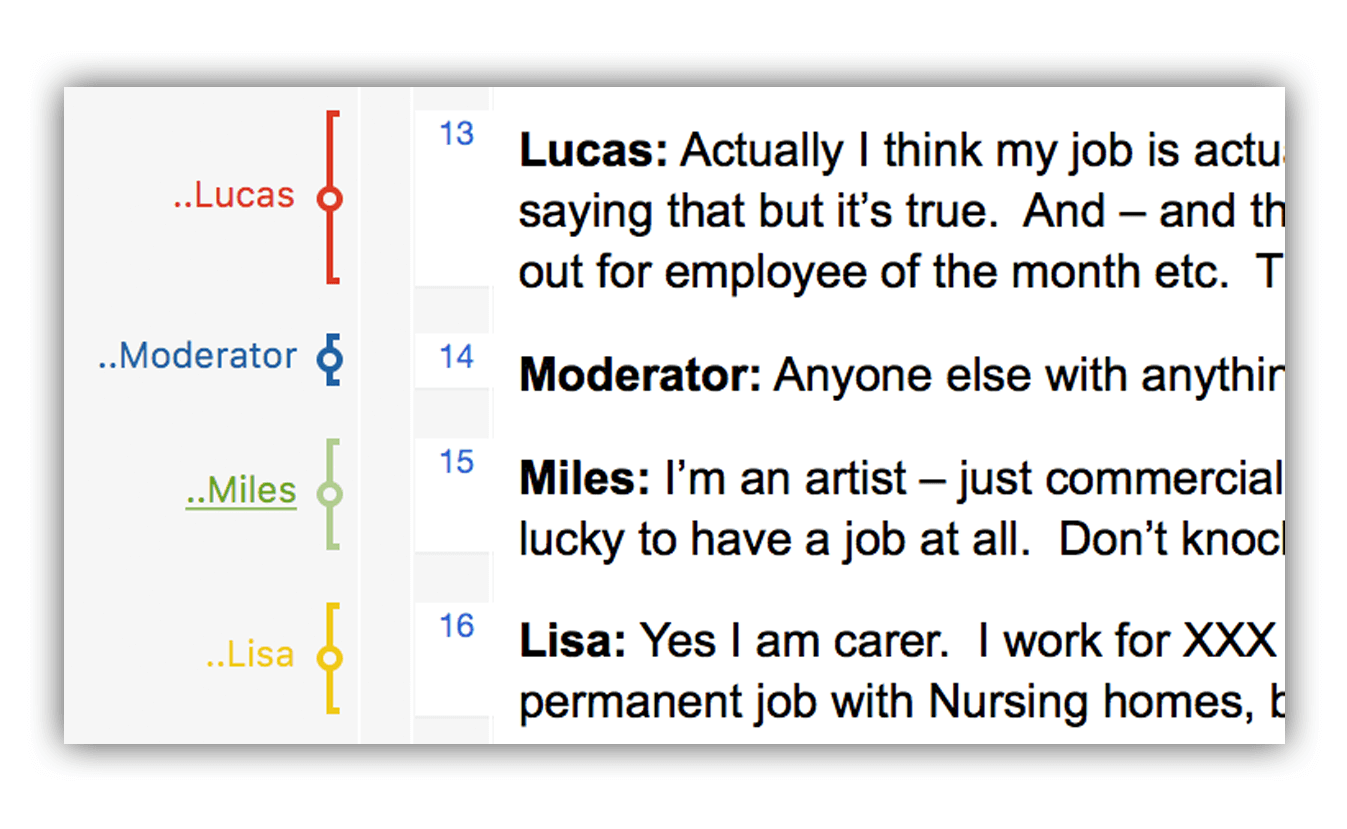 Use the codes and documents created with the automatic speaker detection tool to analyze either on a group level or on an individual level.
Overview at a first glance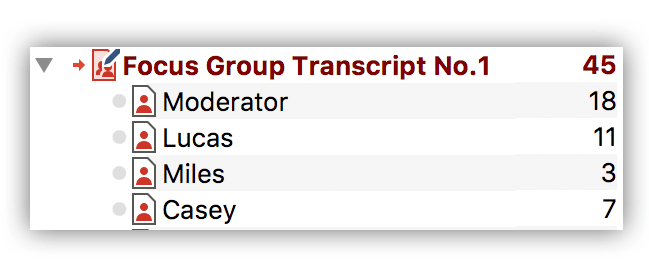 MAXQDA's focus group tools are designed to show you the data you need, such as the Quote Matrix which creates a joint display of themes and quantitative variables.
Reporting made easy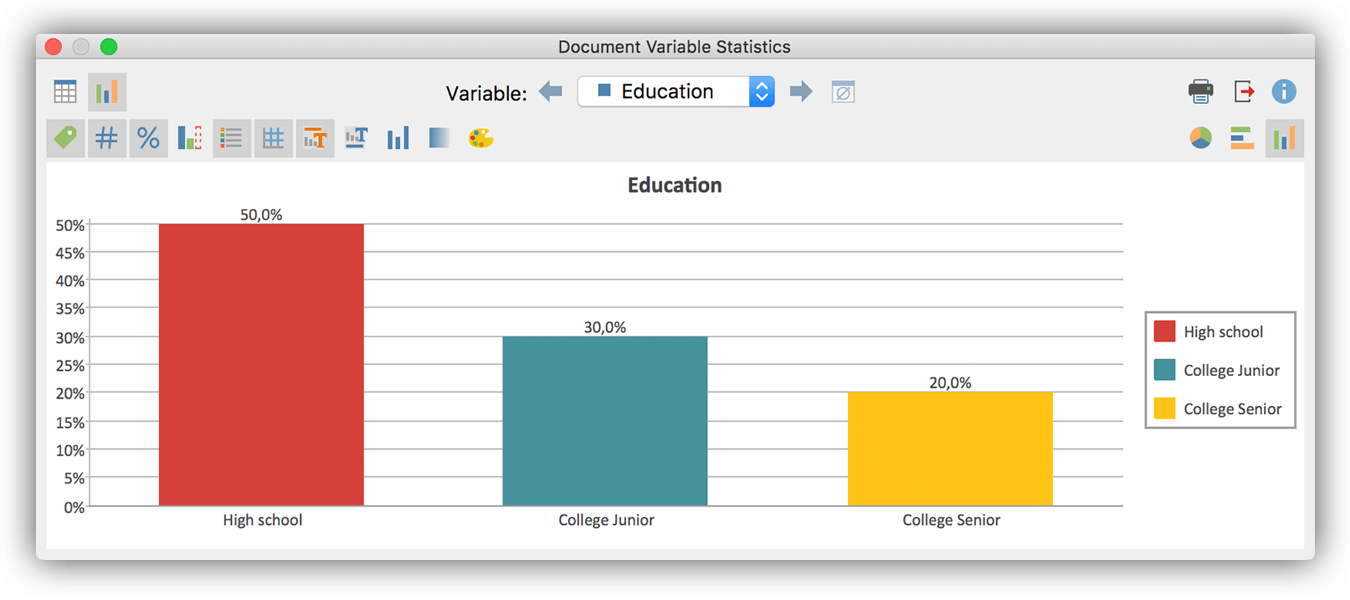 Export ready-for-print reports or create comprehensive visualizations and statistics to illustrate your results and share findings with stakeholders.