We are getting close to the release of the first version of MAXQDA for Mac. The results of the beta testing show that the program is in really good shape, but we still have to bridge some gaps to reach our quality standards.
Outstanding functionality, reliability, usability and aesthetics have always been and will remain our 'BIG 4' principles in the development of MAXQDA. They are a key reason why a constantly growing user community around the world trusts our products.
True to these principles we decided to postpone the release of MAXQDA for Mac to early 2014.
We started to develop MAXQDA for Mac in early 2011. Not a single line of the program code stayed the same: MAXQDA, one of the most complex and trusted QDA tools of the industry, incorporating 25 years of experience in qualitative data analysis, has been re-programmed from scratch to build a native Mac version.
Take a closer look at MAXQDA for Mac
MAXQDA for Mac will be just as powerful as MAXQDA for Windows. Of course we have kept the intuitive four windows workspace, although we aimed for a sleeker design to make MAXQDA look and feel perfectly at home on your Mac screen.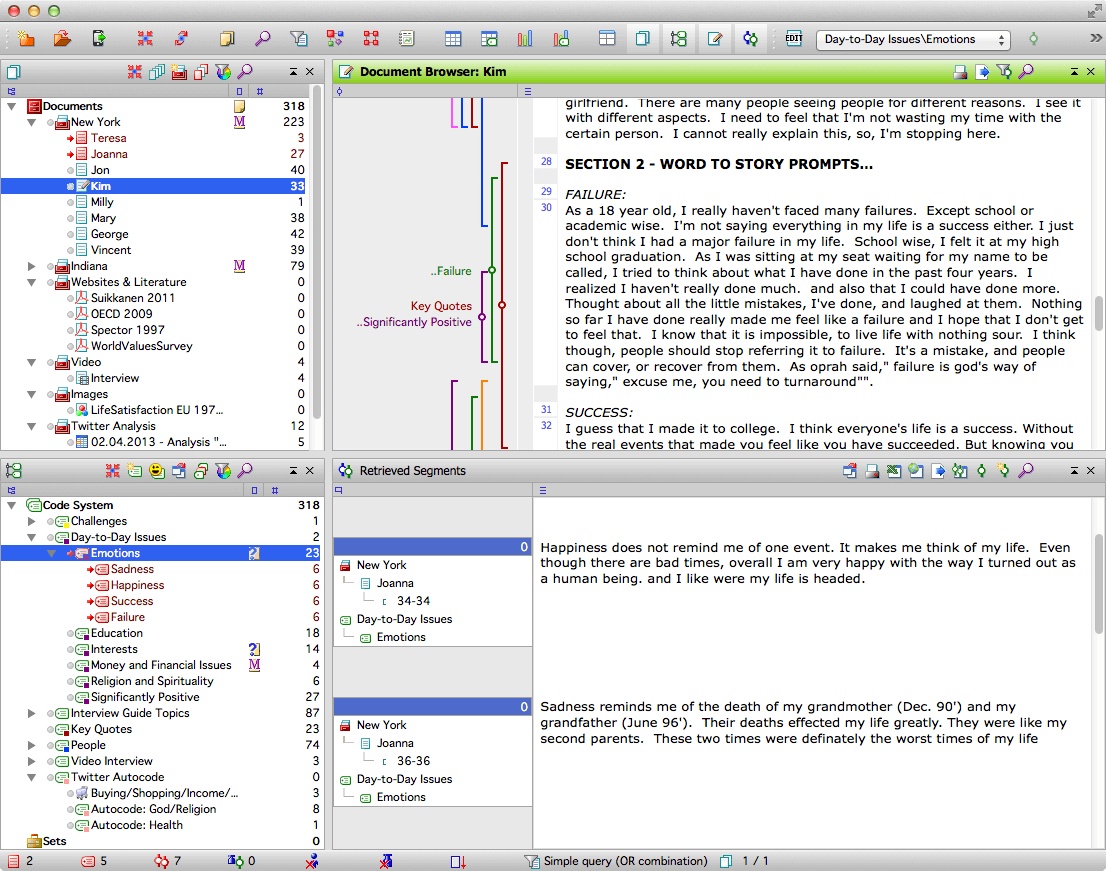 The trusted four window layout of MAXQDA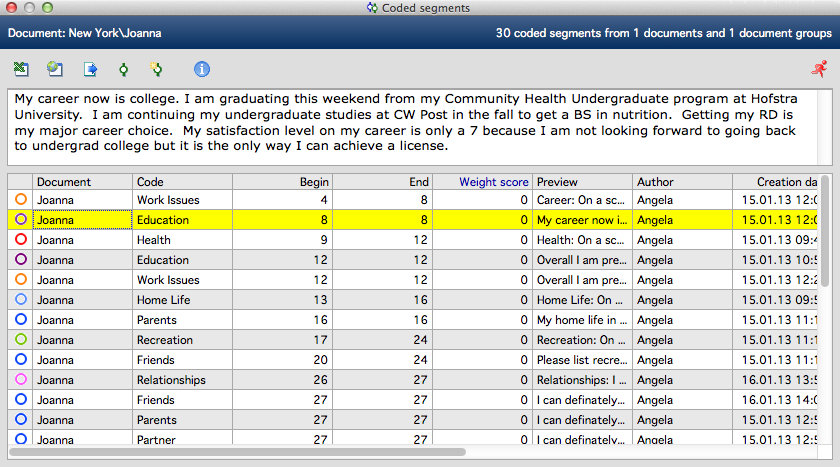 Overview of coded segments – Your results in a table layout
Code-Matrix-Browser – One of MAXQDAs many visual tools
MAXQDA for Windows / Mac – Compatibility and Licensing Questions
Do I have to buy MAXQDA for Mac if I already own a Windows license?
NO. If you already own a MAXQDA 11 license, you will be able to switch to MAXQDA for Mac free of charge. If you hold a license of an older version of MAXQDA you need to upgrade to MAXQDA 11 first or purchase a new MAXQDA 11 license in order to switch to MAXQDA for Mac.
Will I be able to work with my current MAXQDA project file in the Mac version?
YES. All existing project files of MAXQDA 11 will be compatible with MAXQDA for Mac.
Can I still keep my Windows license of MAXQDA once I switch to the Mac version?
YES. Your MAXQDA 11 Windows license will stay valid until the end of 2014 to allow a smooth transition of all of your work from one operating system to the other.