MAXApp for Android comes with an easy-to-use feature to mark your favorite or most-used emoticodes® and textcodes as favorites, making coding while on the go even more comfortable.
MAXApp already has a tab in the emoticode® and textcode browser for your recently used icons or codes. But sometimes you might want to mark specific icons or codes as your favorites, so that you never have to search for them – or to limit yourself to the use of codes that were selected for a specific project and purpose.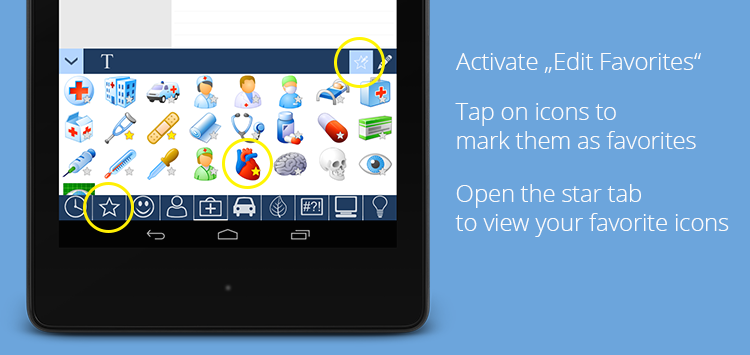 MAXApp for Android: How does it work?
To add a code or an icon to your favorites simply click on the "Edit Favorites" icon in the code browser. Now you can tap on any code or icon you want to mark as favorites – they will be marked with a gold star.
Leave the "Edit Favorites" mode when you are done and open the tab with the star on it. All your favorites are displayed in this tab and can now be used for your project.
It works exactly the same with text codes.
Learn more about MAXApp