MAXQDA-Webinare and eTrainings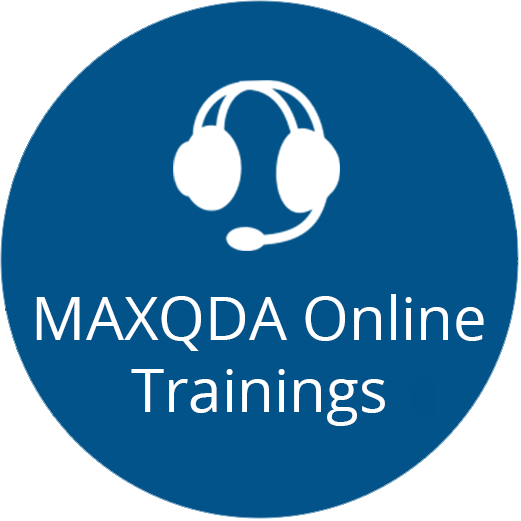 Get a quick overview of MAXQDA's basic features in a free introductory webinar or advance your MAXQDA skills in one of our eTrainings.
Free introductory webinars
Informative 45-minute sessions that provide a basic introduction to the most important MAXQDA functions. From the four-window structure to the one-of-a-kind visual tools to the wide range of licensing options, this 45-minute session will give you all the information you need to make an informed decision about the software.
Advanced eTrainings
Are you already familiar with the basic functionality of MAXQDA? Learn about specific use scenarios or advanced features in one of our online trainings.
Some of our webinar teachers will demonstrate MAXQDA on a Windows and some on a Mac computer. You will benefit equally from either demonstration since the user interface is nearly identical.
---
Please be aware of the time difference between webinar times and the time zone.
MAXQDA demonstration for companies and institutions
Are you interested in introducing MAXQDA to your company or institution?
Contact us to set up an individual online demonstration for you and your team to get an insight in the basic features of our software. After the 30 minute demonstration, there will be time to discuss any questions you might have about MAXQDA.
Schedule your individual demonstration by contacting: freewebinar@maxqda.com
Watch a recorded webinar now!
Don't want to wait until the next free introductory MAXQDA webinar? Watch a recorded webinar right now!

To enable high definition, click the "change quality" button.