PC Lab License
Teaching MAXQDA
MAXQDA has long been supporting universities, technical schools, and other educational institutions through various software and workshop offers. With the PC Lab license you can equip your whole classroom (up to 30 computers) for a greatly reduced price: You pay less than for five regular licenses!
Accompanying offer for classes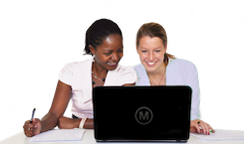 Give your student the chance to use MAXQDA for homework assignments or student projects for your current classes. PC lab license holders may request free 100-day versions for participants of classes that are taught in MAXQDA-equipped pc labs.
To request free licenses for your class, please contact us at info@maxqda.com or +49 (0)30 5900 83360 and let us know details about your course (dates, number of participants, etc.). We are looking forward to hearing from you!
Our offer
Install MAXQDA on up to 30 computers of a PC Lab
Prices for the PC Lab License
MAXQDA
EUR 1700 (net price) / USD 2200
MAXQDAplus
EUR 1950 (net price) / USD 2530
Requirements
The institution holds or purchases at least one single, portable or network license of the same MAXQDA version.
The PC lab license will be installed on PCs located in the same lab.
The PC lab license is used solely for teaching purposes.
Interested? Take a look at the system requirements for server and client PCs.