I tried to run descriptive statistics in our project, but I encountered a problem. After selecting all documents, I get an error message: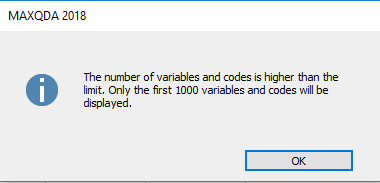 So, apparently, MAXQDA has an internal limitation here, while our project is bigger than this.
How can I adjust this setting to a higher number, so that we don't encounter a limitation anymore?
Version: MAXQDA 2018
System: Windows 10