Thema des Stipendiums 2022: Empowerment von Frauen und Mädchen
Als Beitrag zum Sustainable Development Goal #5 "Gender Equality" der Vereinten Nationen haben wir das diesjährige MAXQDA #ResearchforChange-Stipendium dem Empowerment von Frauen und Mädchen in den Bereichen wirtschaftliche, soziale, politische, kulturelle, rechtliche und ökologische Teilhabe gewidmet. Die Gleichberechtigung von Männern und Frauen spielt eine wichtige Rolle in allen Dimensionen der Entwicklung. Aus diesem Grund wird die VERBI GmbH Nachwuchswissenschaftler:innen, die in diesem Bereich forschen, mit drei Forschungsstipendien im Gesamtwert von je $1,650.00 unterstützen.
Wir gratulieren unseren Gewinner:innen!
Klicken Sie auf die Bilder, um mehr über das jeweilige Forschungsprojekt zu erfahren.
2022: Honorable Mentions

Alaa Hadid: This research outlines the context of the Nineveh governorate in Iraq and the role of women in the current peace process. The goal of this research is to shed light on women participation, or lack thereof, in peacebuilding activities in the governorate in light of the UNSCR 1325 doctrine. Women's participation in Nineveh is outlined in several aspects starting from the lack of their participation in political decision-making and their involvement in peacebuilding activities. The situation in Nineveh governorate is situated under the turbulent context in the whole country of Iraq. The situation in the country and dynamics of the conflict help us situate the northern-west governorate of Nineveh challenges better. Follow Alaa on LinkedIn, Facebook or Instagram.
Halima Therese Gbaguidi Adolphe: Women's advancement and inclusion in society have been on the rise in many nations, but some countries still have not made significant improvements. The Niger Republic is one country in West Africa where gender inequality is still prevalent. Women and girls, particularly in the country's rural communities, have faced decades of gender discrimination due to unequal access to critical social and natural resources, educational opportunities, and services. This inequality has prevented them from participating fully in society and decision-making, attaining leadership positions, and learning skills crucial to their well-being. As a result of these gender disparities, few women hold leadership positions in male-dominated sectors of society. The research aims to explore rural women and girls' views toward leadership positions and the role of leadership in empowering and inspiring others. Empowering these women and girls is fundamental to their well-being, families, and communities for the country's sustainable development. Follow Halima on LinkedIn.
Chidinma Oli: Barriers and Facilitators to women's participation in locally led initiatives to combat female genital mutilation (FGM) in Ebonyi state, Nigeria. Female genital mutilation (FGM) is a public health challenge with deep socio-cultural roots. Three out of the four major forms of FGM are still practiced in Nigeria, particularly in Ebonyi state including female circumcision, hymenectomy (angurya), and gishiri cuts. FGM is considered as tool for curbing women's sexual appetite and is believed to be a crucial societal rite of passage and a facilitator into the marriage market for women. The recent 2018 Demography and Health Survey reported that 53.7% of women aged 15-49 years in Ebonyi state have been circumcised. While there has been an overall decline of FGM, more work needs to be done. Subjective assessment of the barriers and facilitators of women's participation in these local initiatives will aid identification of loopholes which, when addressed, will empower women and young girls. The aim of this study is to assess the barriers and facilitators to women's participation in locally led initiatives to combat female genital mutilation (FGM) in Ebonyi state, Nigeria. Findings from this study will inform policy-making, provide evidence for future interventions to eliminate FGM in Ebonyi state, and serve as pointer for future research. Follow Chidinma on Twitter and LinkedIn.
Sanae Ansar Ech-chotbi:Digital feminist activism has enabled younger generations of Moroccan women to mobilize for gender equality and for the amendement of laws touching upon family regulation and individual freedoms. For these feminists, social media platforms are of a crucial importance, since they represent simultanously their organisation and communication tools, and their activism field. The #MeToo movement continues to generate an international scholarly interest for digital feminist activism, including in the Middle East and North Africa (MENA) region. In Morocco, for instance, a number of studies examined why feminist activists use digital media to make their voices heard , and how they do it to create new forms of leadership and empowerment, but little is known about their experiences of digitally mediated activism. Consequently, in her doctoral thesis, Sanae focuses on the lived experiences of Moroccan digital feminists online and offline. Her aim is threefold: first, she provides an analysis of the themes that shape contemporary feminist politics, and investigates how concepts of networks, visibility, and activism are understood by Morocco's digital feminist activists. Second, she explores the experiences of the activists when using digital platforms to engage in mediated mobilizations. Finally, she examines the ways in which digitally mediated activism shapes the activists' offline practices. Sanae built an interdisciplinary theoretical framework, linking the fields of communication and media studies, social movement theory, and feminist theory, all seen through the lens of Middle Eastern and area studies. The methodological proccess includes a a multimodal (text + images) and multlingual (Arabic, French, English) thematic analysis of Instagram posts, coupled with a thematic and discourse analysis of material collected through semi-structured interviews with digital feminists.
Jaeye Baek: Jaeye seeks to better understand the effectiveness of international human rights law and courts from the perspective that their impact on post-conflict justice and reconciliation is contingent on how people understand and use them for the desired outcomes. Broadly speaking, her research addresses the consciousness and mobilization of international legal institutions to redress mass atrocity, particularly conflict-related sexual violence, and aid vulnerable groups. With an interest in Asian experiences, her current project explores how and why the "Comfort Women" movement understands and uses the international human rights regime through courts for their desired outcomes. Her research interests include the international human rights regime, conflict-related sexual violence, legal mobilization, and transnational social movements. Follow Jaeye on Twitter or LinkedIn.
Yacinthe Vidéou Agbadjagan: The Covid-19 pandemic, highlights the structural inequalities that exist in all areas, from health and economy to security and social protection. Benin, a country whose inhabitants are very hospitable, since the detection of the first case of COVID-19, on March 16, 2020, the Government as in many other countries, has taken strong restrictive measures to limit the spread. These measures have not been without consequences for the population in general and for migrants living in Benin and in the municipality of Parakou in particular. Thus, the relevance of conducting this research on the theme «Socio-economic impacts of COVID-19 on immigrant women in the Municipality of Parakou, Benin» is apparent. The main objective is to contribute to the evaluation of the socio-economic impacts of COVID-19 on immigrant women in the Municipality of Parakou.Follow Yacinthe on LinkedIn or Facebook.
Béatrice Bouillon: Her PhD research explores ordinary processes of politicization among single mothers. Drawn on concepts and approaches from political scientists, sociologists and gender scholars, it interrogates the ordinary practices through which single mothers develop critical approaches to gender. In other words, this work is concerned with the ways in which single mothers negotiate gender inequalities. Single mothering offers a unique perspective to investigate such ordinary political thoughts, as it is itself marked by gender oppression, typically resulting in deteriorated living conditions for their children and themselves. Why, and more importantly, how, can single mothering participate in various forms of political awakening? How do such awakenings play out for younger and older, poorer or richer, urban or rural mothers? Can these changes initiate a 'proper' feminist politicization? Most crucially, how do they impact these women's children, especially their daughters, regarding gender inequalities? This research is inductive, based on a mixed-method survey on single mothers who are differently located in terms of class, age, residence and immigration status, in France.
Larissa Saco: Her study measures the socio-economic impacts of the COVID-19 crisis on immigrant women.
Sam Yaqi Yuan: The COVID-19 pandemic has disrupted the lives of millions of people across the globe. Previous studies in North American contexts on the impact of the pandemic have shown that older adults are particularly vulnerable when facing the challenges brought by the pandemic. However, little is known about older women's experiences during the pandemic. Even less is known about the Asian contexts which characterized by different beliefs about family, social solidarity, and the role of the government. How did older women navigate the restrictions set by the government during the pandemic and who provided the social support they needed during the pandemic? To answer these questions, we analyze interviews with 31 Singaporean older women. We identify three patterns of their social engagement: decreased and weakened, intensified, and continuity. It was generally those who reported strong networks who either maintained or further intensified their social engagements. As for the sources of social support, respondents drew primarily on family, but also on friends and other community resources, in seeking support during the pandemic. The findings from our study underscore the important role of one's social engagement as well as the need for responsive community support to maintain older adults' well-being in the context of a pandemic.Follow Sam on Twitter.
Vitumbiko Mkandawire: With a fractional difference of 2 percent, females are dominating the Malawian population. However, females are also known to be more disadvantaged than their male counterparts. An analysis from the census revealed that gender inequalities are still prevalent in aspects such as access to higher education, literacy, assets ownership, and employment across the public sector such as the judiciary, homeland security, diplomatic missions, and financial sector. These gender disparities in various socioeconomic issues are less pronounced among urban than rural residents. With this research I aim to analyze the influence of social factors on women in taking leadership roles within the societies of Malawi guided by three primary questions namely; (1) to determine people's perceptions and attitudes towards women as leaders; (2) to evaluate how women's social status influence women's mentality in partaking in leadership roles in society; and (3) to assess how perceived barriers toward women in taking up leadership roles differ across districts in Malawi. The research will endorse a mixed-method approach as a semi-structured questionnaire will be used to collect data. The collected data will be used to make graphs, data tabulations, and inferential statistics using MAXQDA, SPSS, and Ms. Excel. Follow Vitumbiko on LinkedIn, Facebook or Instagram
MAXQDA Forschungsstipendien für Nachwuchswissenschaftler:innen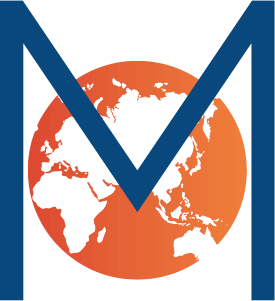 Die MAXQDA Research Grants sind eine Initiative der VERBI Software GmbH, die Forschende, Forschungsprojekte und Netzwerke unterstützen möchte. Das #ResearchforChange Stipendium bietet finanzielle Unterstützung und methodisches Training für Nachwuchswissenschaftler:innen, deren Forschung darauf abzielt, Empowerment-Initiativen zu untersuchen, zu unterstützen und bekannt zu machen.
Vorteile des Stipendiums
Forschungsstipendium
Einmalige finanzielle Unterstützung in Höhe von $1,000.00 (in der Heimatwährung der Bewerbenden)
2 Online-Trainingssessions
Durchgeführt von zertifizierten MAXQDA-Trainer:innen (Wert: bis zu $300.00)
VIP-Kundenservice
VIP-Kundenservice von unserem technischen Support
Sichtbarkeit & Reichweite
Die Forschungsergebnisse der Stipendat:innen werden auf der MAXQDA-Webseite und in den sozialen Medien veröffentlicht.
Themen und Stipendiat:innen der vergangenen Jahre
2020: Sustainability and Sustainable Development

Sara Aly El-Sayed

Sara researched regenerative practices that farmers in arid regions in Southwest and North Africa are creating.

Brittany Jones

Brittany researched Land Banks to highlight the barriers they create through racial and capitalistic land transfer programs that slow progressive urban food governance.

Andreas Holzinger

Andreas investigated how people-centered external actors such as the African Union and European Union to construct their peace efforts.

Bruno Miguel de Jesus Cardoso

Bruno's work focused on the questions of the barriers forestall energy efficiency in the water sector.

2021: Climate Change and Climate Action

Camila Gonçalves Castro

Camila researched the environmental, economic and social rebound effects of implementing digital technologies.

Lucien Wobembong

Lucien analysed what the forces of change are behind pushing society's desire to decarbonize.

Tan Nguyen Quang

Tan's research looked at how small-scale tourism enterprises response to climate change in Vietnam's coastal destinations.
<![endif]-->