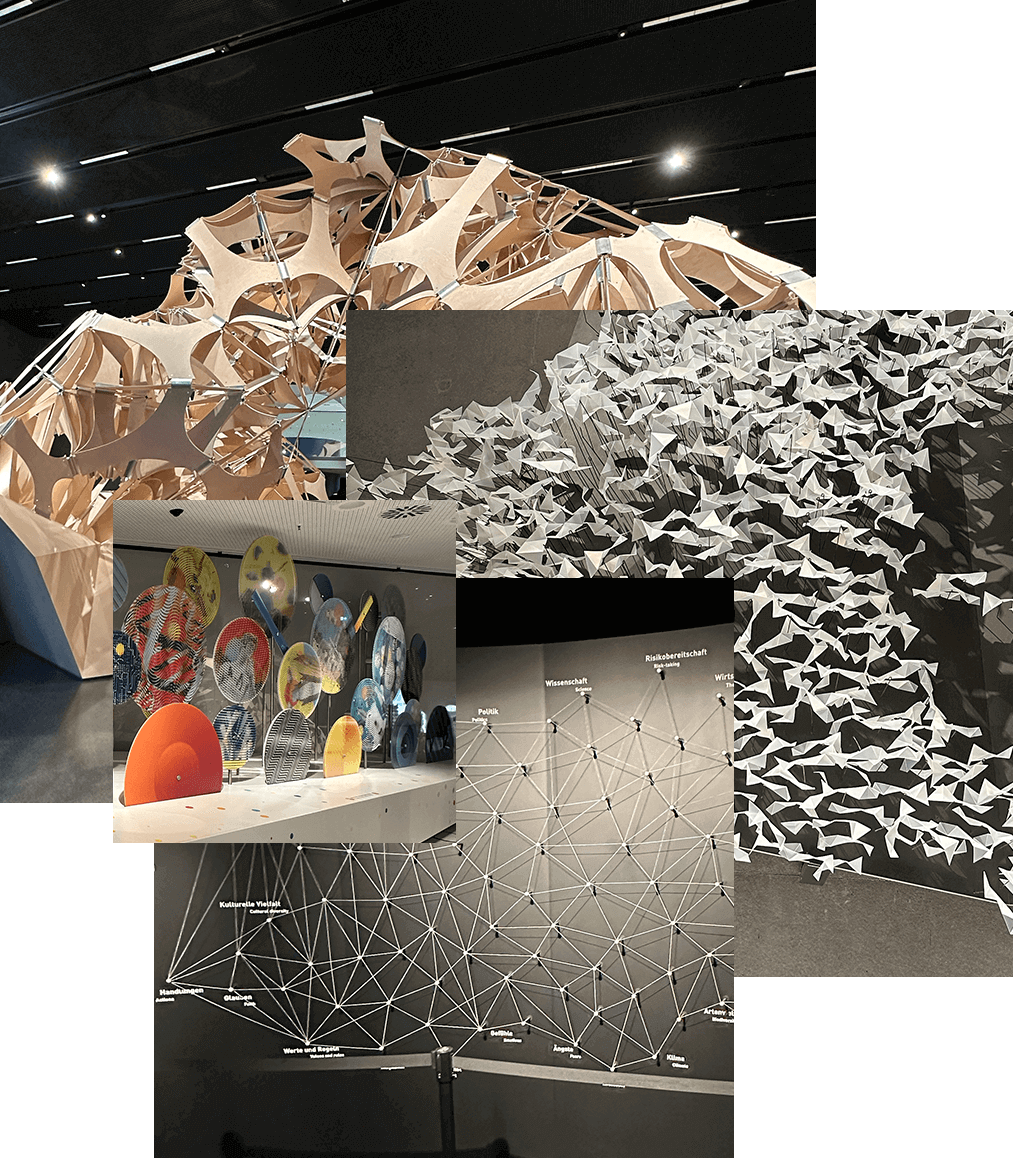 Exclusive Event:
Networking in a Futuristic Environment
The Special Event offers an exclusive opportunity for a strictly limited number of MQIC participants to meet like-minded researchers from all over the world in a futuristic atmosphere and to make important contacts.
During a one-hour tour through Berlin's Futurium – a House of Futures – foreseeable, imaginable and desirable drafts of possible futures are presented and discussed. The discussion and networking can be further deepened during the subsequent joint dinner in the Futurium Restaurant where specialities from regional and sustainable cultivation are served.
Schedule
Start: February 29, 5:00 pm
Duration: 1 hour guided tour + approx. 2 hours dinner
Departure Point: Haus der Wirtschaft (MQIC venue)
Sights in Berlin
In case you prefer to discover Berlin on your own, we collected a sample of sights which are easily accessible from the MQIC site.
Brandenburg Gate
Charlottenburg Castle
Devil's Mountain
Emperor William Memorial Church
Tiergarten
Victory Column
Museum Island
Alexanderplatz
More Berlin city tours
Discover Berlin by foot: Take a walk through Tiergarten and visit sights such as the Victory Column, the Bellevue Castle, the Reichstag, and the Brandenburg Gate. Extend this route and walk along the Street "Unter den Linden", through the Brandenburg Gate, to the Berlin Cathedral, and Alexanderplatz.
Discover Berlin's underground: Special guided tours through Berlin's underground- A look under the Berlin wall, old bunkers and much more; get information about a tour through the underground world of Berlin here.
Current Exhibitions – February & March 2024
Pergamon-Panorama – Masterpieces from the Ancient Metropolis
"The Antikensammlung's most important works from Pergamon and the 360° panorama by artist Yadegar Asisi lead visitors back in time to the antique city on the west coast of Asia Minor. The tour presents the history of the city and reveals the connections between the panorama and archaeological finds."
More detailed information and tickets.
Nineties Berlin: The 90s exhibition
"The fall of the Berlin Wall, artistic freedom, anarchy and techno: the multimedia exhibition shows the wild and colourful Berlin of the 1990s."
Find more detailed information here.
Christopher Williams
"Starting in December 2019, the C/O Berlin will present exclusively selected archive material, black-and-white photographs and architectural elements by photographer and conceptual artist Christopher Williams."
Insider Tips
Hackesche Höfe – coffee houses, tasty ice cream & shopping
RAW Gelände – clubs, bars, exhibitions
Markthalle 9 – "Lebensmittelpunkt" (English: "Grocery Point")
Tempelhof Aiport – historic airport
We also recommend: Close to the MQIC site, you can find the shopping promenade "Ku'damm".
<![endif]-->