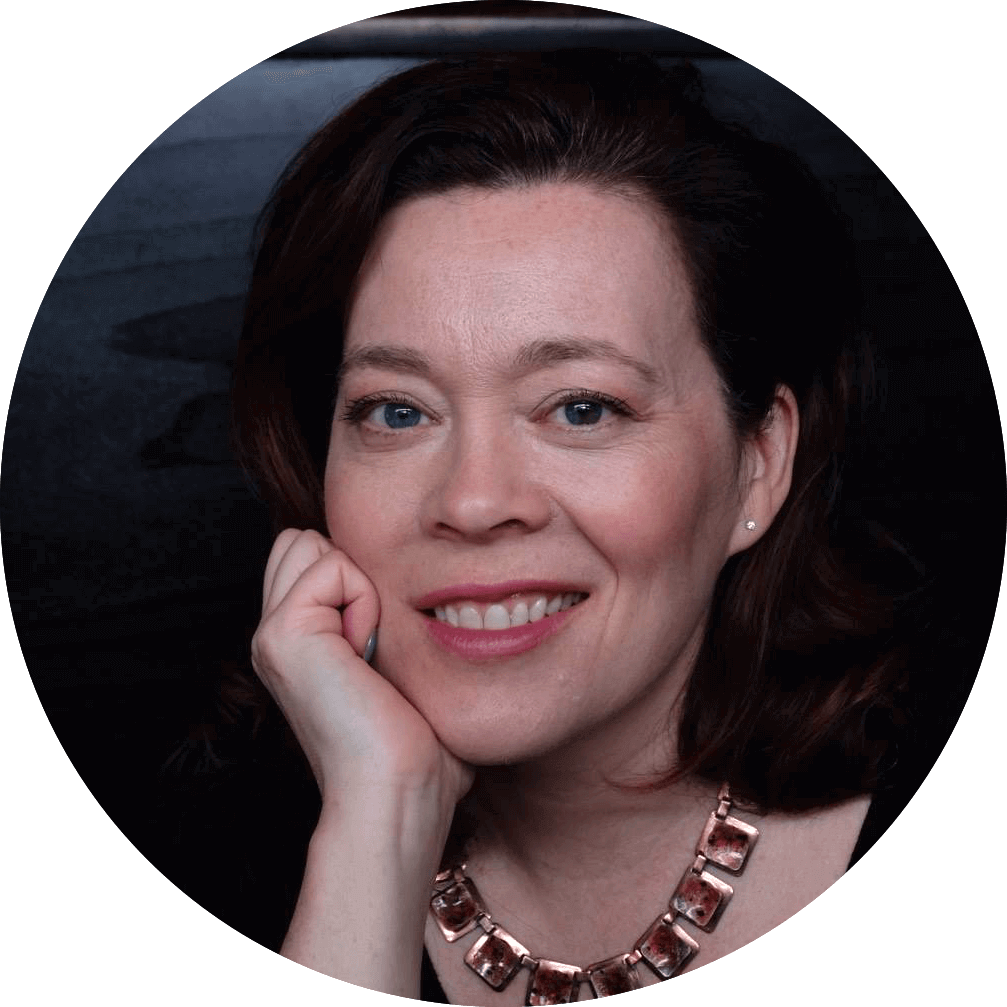 "I spent several months researching the options, and ultimately decided to trial MAXQDA. We brought in a MAXQDA certified trainer, and bought a network license so that our large team at Microsoft could use the tool. We were not disappointed. […] I was so convinced in its efficacy in the applied qualitative field that I bought MAXQDA for my team when I joined Amazon."

Sam Ladner, Ph.D. Senior UX Researcher, Amazon. Adjunct Professor, University of Washington, USA.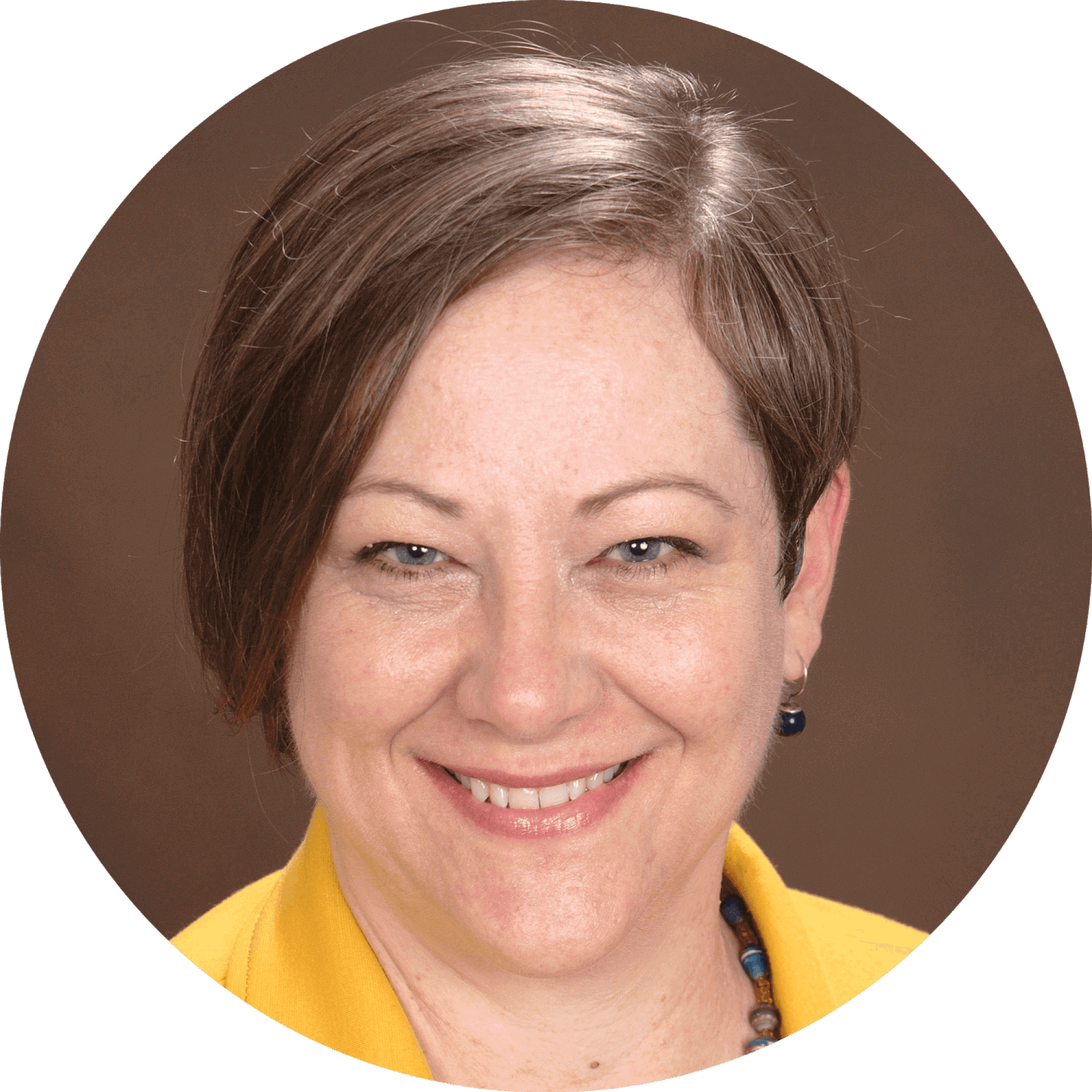 "I have used MAXQDA as my primary recommended qualitative data analysis software program since 2005, when I began facilitating Spanish-language projects and MAXQDA was the only program with full documentation in Spanish. Since that time, I have taught MAXQDA in a wide variety of settings including education, government, and non-profit organizations."

Karen Andes, Ph.D. Assistant Professor, Hubert Department of Global Health – Rollins School of Public Health, Emory University, USA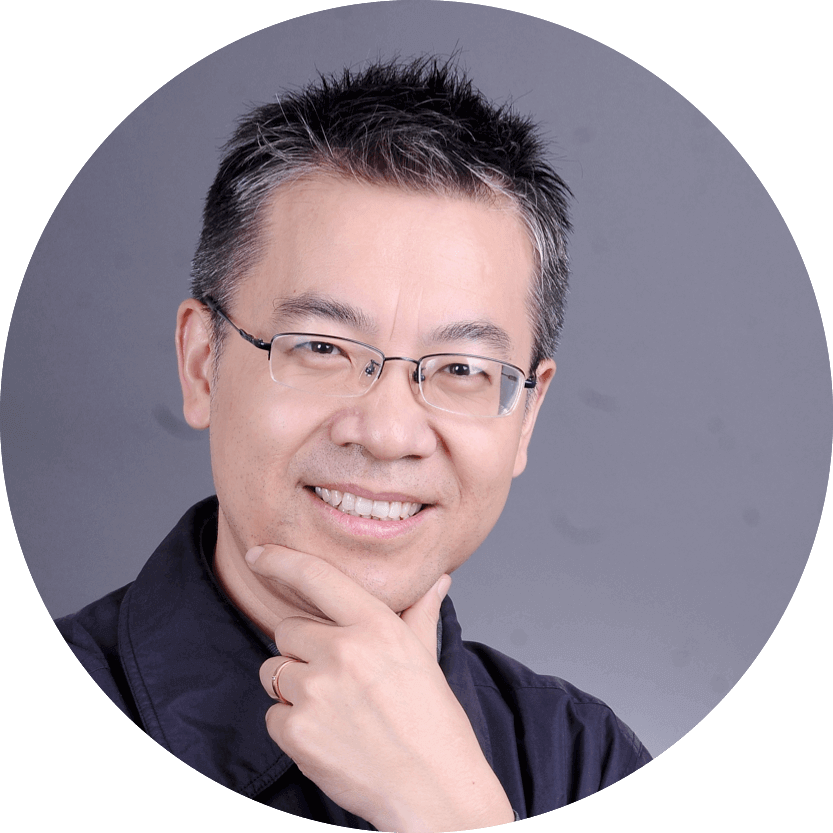 "MAXQDA was introduced to postgraduate students in my course on Qualitative Research Methods (…). They found it easier to learn and use than any other software in qualitative data analysis. They exclaimed that the charts and frameworks produced by MAXQDA looked so beautiful, smart, and comprehensible. MAXQDA integrates human mind with technology, and it demonstrates the art of data analysis."

Professor Zhiyong Zhu, Ph.D. Prof. of Sociology and Education, Beijing Normal University, China
MAXQDA Success Stories
Easy to Use
"MAXQDA, MAXMaps and MAXDictio offer a sophisticated, yet easy to use toolkit for qualitative analysts working with textual data. No need to learn a complex language or interface."
Raymond Maietta
President of Research Talk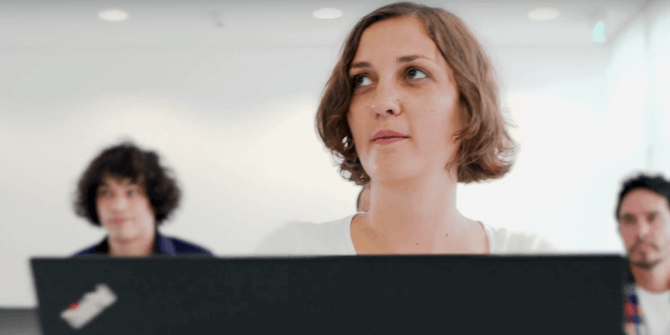 Outstanding Service
"Service was terrific! I received answers quickly. Even with the time delay between Germany and the United States, I experienced virtually no delays in work when I had questions."
Dr. Cheryl Fliege
Walden University, USA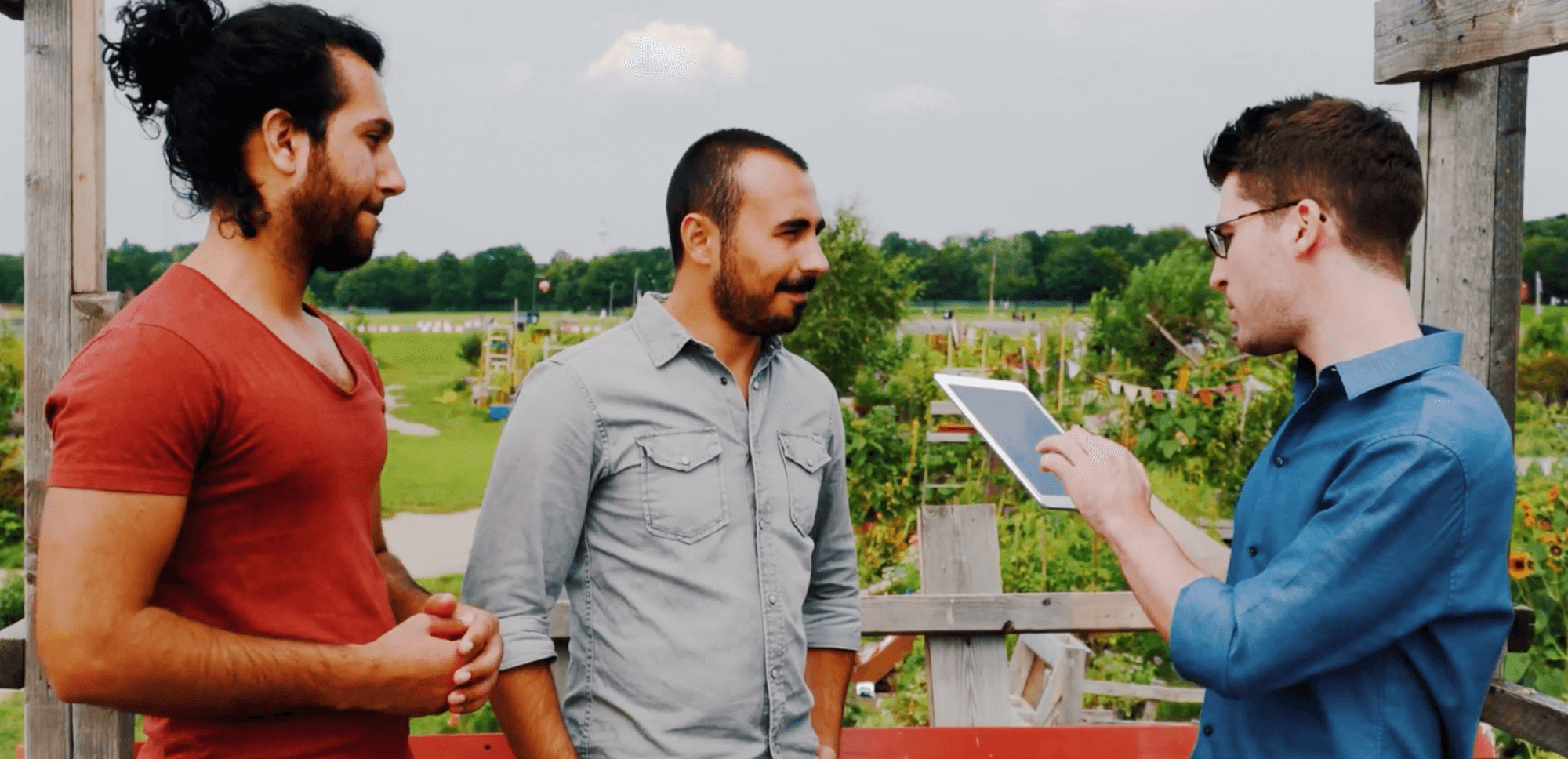 Power and Flexibility
"MAXQDA combines power and flexibility with ease of use. […] The whole package is designed to be used by people who want to focus on their analysis, not the software."
Prof. Katherine E. Browne
Department of Anthropology, Colorado State University, USA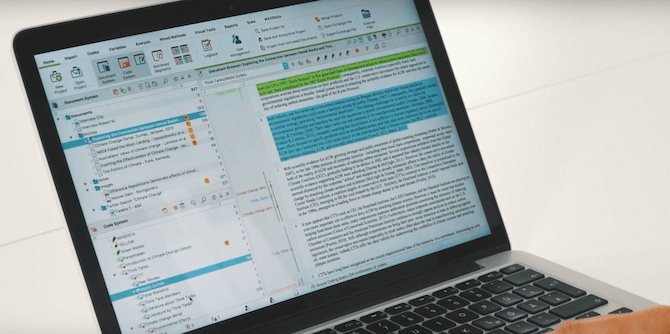 Elegant Design
"Thanks to the elegant and straightforward design of MAXQDA, you can easily translate flashes of insights into analytical models […] without being bothered by complicated technicalities."
Prof. Ikuya Sato
Hitotsubashi University, Graduate School of Commerce and Management, Tokyo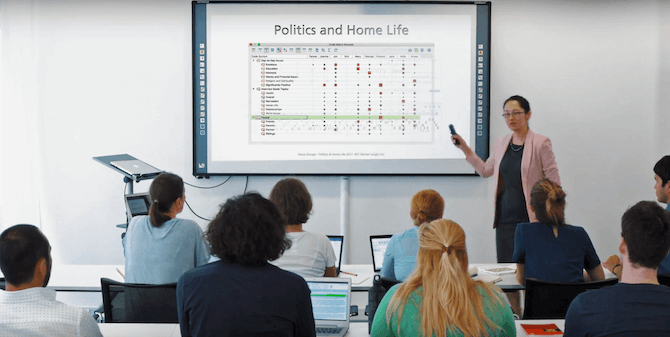 Expert Training
"I had the wonderful opportunity to attend a week-long training workshop at VERBI. Thanks to this training, the task of finishing my current book project has just become far more manageable."
Prof. Lory Dance Ph.D.
University of Nebraska-Lincoln and Center for Middle Eastern Studies at the Lund University, Sweden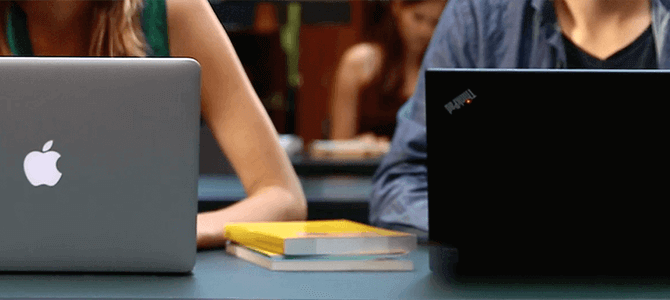 High Capacity
"I used MAXQDA to code and analysis case study data. It made the process much more manageable as it was a large-scale project [with] over 50 hours of interviews as well as media and policy documents."
Dr. Bernie Grummell
University College Dublin, Ireland

Countless institutions around the world use MAXQDA
New Mexico State University, Las Cruces, NM, USA
University of Surrey, Guildford, UK
Henkel KGaA, Feldkirchen, Germany
Humboldt-Universität, Berlin, Germany
Hitotsubashi University, Tokyo, Japan
Harvard University, Boston, MA, USA
Universidad Autonoma de Yucatan, Yucatan, Mexico
Universidad de Sonora, Sonora, Mexico
Universidad Complutense de Madrid, Spain
Universidad Autonoma de Barcelona, Barcelona, Spain
Stanford University, Stanford, CA, USA
UNAM – Universidad Nacional Autonóma de México, Mexico City, Mexico
University of Georgia, Athens, GA, USA
University of Massachusetts, Boston, MA, USA
University of Minnesota, Minneapolis, MN, USA
University of San Francisco, San Francisco, USA
WHO – World Health Organization, Geneva, Switzerland
Daimler Chrysler AG, Berlin, Germany
Georgia Institute of Technology, Atlanta, USA
University of Thessaloniki, Thessaloniki, Greece
University of Athens, Greece
Ministerio de Agricultura, Guatemala
University of Hongkong, Kowloon Tong, China
University of London, London, UK
Emory University, Atlanta, GA, USA
Ohio State University Columbus, OH, USA
Preventive Medicine Research Institute, Sausalito, CA, USA
Saybrook Research Institute, Ventura, CA, USA
University of California, San Francisco, CA, USA
University of Copenhagen, Copenhagen, Denmark
BMW Group, Munich, Germany
Monitor Groupe, Inc., Cambridge, MA, USA
Oregon State University, Corvallis, OR, USA
Philadelphia Health Management Corporation, Philadelphia, PA, USA
Fraunhofer Institut,, Germany
École Nationale d'Aministration Publique, Montréal, Canada
University of Alberta, Edmonton, Canada
University of British Columbia, Vancouver, Canada
City University of Hongkong, Hongkong, China
Massachusetts Institute of Technology, Cambridge, MA, USA
Airbus Deutschland GmbH, Hamburg, Germany
Bayrisches Public Health Research Center, Munich, Germany
Charité, Universitätsklinikum der Humboldt Universität Berlin, Berlin, Germany
Johann Wolfgang Goethe-Universität Frankfurt, Germany
Ludwig-Maximilian-Universität München, Munich, Germany
University of Oxford, Oxford, UK
University of Cambridge, Cambridge, UK
University of California, Berkeley, CA, USA
Microsoft Corporation, Redmond, WA, USA
Amazon.com Inc., Seattle, WA, USA
Siemens SEAR GmbH, Neuberg, Germany
Freie Universität, Berlin, Germany
Technische Universität Berlin, Germany
Technische Universität München, Germany
Universität Hamburg, Germany
Universität zu Köln, Germany
Volkswagen AG, Wolfsburg, Germany
Australian National University, Canberra, Australia
Kaiser Permanente, Inc., Aurora Colorade, USA
Universidade de São Paulo, São Paulo, Brazil
University of Trento, Trento, Italy
Kanda University of International Studies, Chiba-Shi, Japan
Tokyo International University, Kawagoe, Japan
National Institute of Multimedia Education, Chiba, Japan
Yale University, New Haven, USA
Beijing Normal University, Beijing, China
Universität Genf, Switzerland
Universität Zürich, Zürich, Switzerland
Novartis Foundation, Inc., Genf, Switzerland
Institute of Europe and American Studies, Taipei, Taiwan
University of Wales, Wales, UK
Commission for Health Improvement (CHI), London, UK
Universidad Iberoamericana Puebla, Puebla, Mexico
Edinburgh Cancer Centre, Western General Hospital, Edinburgh, Scotland, UK
Kernwert GmbH, Berlin, Germany
Universidad de Buenos Aires, Buenos Aires, Argentinia
Universidad de Chile, Santiago, Chile
National Foundation for Educational Research, York, UK
Nokia UK Ltd., Farnborough, UK
York Consulting Ltd, Leeds, UK
University of Essex, Essex, UKCDC – Centers for Disease Control and Prevention, Atlanta, GA, USA
UNESCO, Montevideo, Uruguay
University of Sydney, Sydney, Australia
Columbia University, New York, USA
Elsevier Inc., Beaver Creek, CO, USA
Hitotsubashi University, Redondo Beach, USA
International Institute for Qualitative Methodology of Alberta, Oakland, CA, USA
Washington State University, Pullman, WA, USA
Universidade de Brasília, Brasília DF, Brazil
Swiss Tropical Insitut, Basel, Switzerland
Université de Paris, France
National Taiwan University, Taipei, Taiwan
Louisiana State University, Baton Rouge, LA, USA
Market Dynamics Research Group, Inc, New Orleans, LA, USA
Michigan State University, USA
University of Toronto, Toronto, Canada
University of Utrecht, Utrecht, Netherlands
University of Southern California, San Clemente, CA, USA
University of Wisconsin, Madison, WI, USA
Wayne State University, Detroit, USA
Get started on your own success story!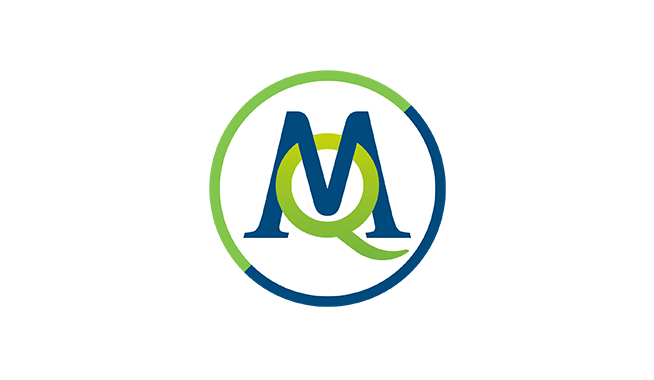 MAXQDA Product Range
Compare our four MAXQDA product options or see the complete features list to find the solution that suits best.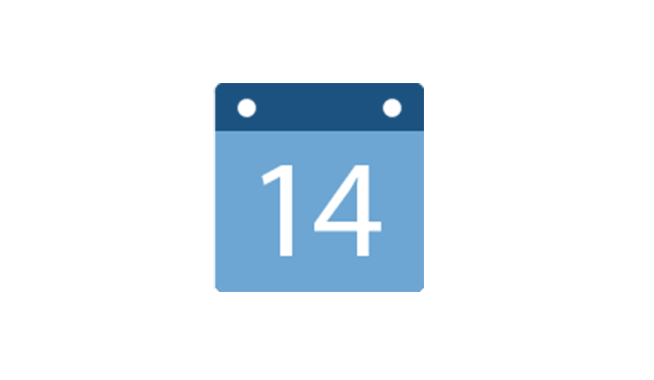 Free 14 Day Trial
Try MAXQDA for yourself with this free 14-day trial. Or download the full version from our Online Shop.
More MAXQDA stories …
"I have been using MAXQDA for almost 6 months, coding all kinds of graduate-level documents for my courses at the university. I find that MAXQDA is a wonderful help in really understanding difficult documents and I can even use it for note taking, coding various kinds of notes, then using the search function to retrieve relevant ideas and quotes. I find it is much more powerful than my bibliographic program, or a database, and the various searching and sorting capabilities mean I can dig deeper into the data and find relationships between different data which I would never have noticed before. I am constantly amazed at the utility and general usefulness of the program."

Martin Shellabarger

Creativity Studies Program, Union Institute and University, USA

"The ability to easily import string and numeric selection variables provides an invaluable tool for relating complementary quantitative and qualitative research strategies. This and other features have made MAXQDA particularly well-suited for integrating ethnographic and epidemiological methods for a cultural epidemiology of various health problems."

Mitchell Weiss, MD, PhD

Swiss Tropical Institute, Basel, Switzerland

"WOW! That was a quick response! Thanks. Before being a student I had worked in the software industry for almost 20 years in Europe and in Asia, and I have never met this level of EXCELLENT service. CONGRATULATIONS. This is remarkable."

Kevin-James Vella, PhD

Cardiff Business School, UK

"I am using MAXQDA for my PhD Thesis. I think it is a fantastic versatile system – the ability to retrieve segments and keep them situated within their text is so useful."

Dr. Gill Thomson

University of Central Lancashire, UK

"The application is easy to learn and use, a particular advantage to non-technical users."

Dr. Kirstie Edwards

Sheffield Hallam University, UK

"User guide very explicit and explanatory. Overall, a great program for data organization and efficient retrieval of quotes. […]"

Lisa Baker

Liverpool Women's Hospital, UK

"It has been great to use MAXQDA. Easy to follow and very useful! It was great to be able to easily pull out quotes with the same codes and view them all at once across different texts."

Joanna Sweetland

Institute of Neurology, London, UK

"The intuitive approach which MAXQDA has built up is so similar to the discovering process of categories and types that code book and memo system is always there to help you to develop your theory and models. The add-modules MAXDictio and MAXMaps are straightforward and provide the best elegant and smart solution to represent complex relations between projects' elements and several functions to analize in different ways the lexical componenents of the entire texts."

César A. Cisneros Puebla, PhD

Autonomous Metropolitan University, Mexico City, Mexico

"The coding margin is especially useful, showing which codes are assigned to which pieces of text. Being able to colour the code icon also helps give a very quick overview of coding to a document. The memo margin/column also provides easy access to memos assigned to text in a specific document. The code matrix and code relations browsers are very useful to give another overview of coding and relationships between codes, and are useful tables for inserting into manuscripts and reports. The search tools are easy to use and make logical sense when you get the hang of them, and assigning attributes is easy. Ordering codes by weight was extremely useful in research where this was applicable. Those codes deemed most important using the data and team consensus could be assigned a weight and used in a very grounded way to show trends, develop narratives and so on."

Dr. Raewyn Bassett

Dalhousie University, Canada

"Having worked with MAXQDA a bit more now, I can honestly say that I find MAXQDA by far the best CAQDAS program around. Brilliant work!"

Ko Koens

Leeds Metropolitan Universitz, UK

"Service was terrific! I received answers quickly. Even with the time delay between Germany and the United States, I experienced virtually no delays in work when I had questions."

Dr. Cheryl Fliege

Walden University, USA

"Service was terrific! I received answers quickly. Even with the time delay between Germany and the United States, I experienced virtually no delays in work when I had questions."

Jennifer Lasley

Emory University Rollins School of Public Health, USA

"The service was excellent. I was very pleased with the personal attention that I received when trying to decide if MAXQDA was the appropriate program for my project. When I decided to purchase MAXQDA, I was given all the personal attention I needed for getting started. It was all very personal, efficient, and professional."

Dr. Daniel Lund

Griffith University, Australia

"What I like about MAXQDA is its ease of use (a low learning curve), the depth and breadth of its classifiaction and analysis functions, and the possibiltiy of conducting different kinds of qualitative or texts analysis simultaneously. In addition, the combined strength of MAXQDA MAXDictio expands the researcher's capacity to manage and analyze both qualitative and quantitative data. Your programs are true friends of the researcher who values qualitative and quantitative or mixed-method research."

Warren A. Hodge, Associate Professor, PhD

University of North Florida, USA

"I have found MAXQDA very easy to use. It was especially useful being able to purchase copies in various languages as we were working on a multi-site project through Europe. In particular the ability to have multiple levels of coding was useful as was the code matrix."

Dr. Wendy Hunter

Deakin University, Australia

"MAXQDA is very easy to navigate, to code small or large pieces of text, to add and delete codes, and to keep track of exactly what you've done. I like being able to open only those screens I want to work with and close those I don't. The weighting function has been unexpectedly useful to us."

Dr. Ellen Pruyne

Lancaster University, UK

"MAXQDA is a very easy piece of software to use and has made analysis an enjoyable and rewarding experience."

Julie Clark

Thames Valley University, UK

"… extremely fast, very friendly, perfectly helpful."

Stef Van den Branden

University of Leuven, Belgium

"Very easy to get up and running with the program. Have shared it with doctoral students."

Dr. Jenny Edwards

Fielding Graduate University, USA

"The service I have received has been swift and very good."

Dr. Daniel Nehring

University of Essex, Department of Sociology, UK

"The service has been fantastic – very professional, with all queries answered within a very short period of time."

Dr. Gill Thomson

University of Central Lancashire, UK

<![endif]-->