Workshops and free Webinars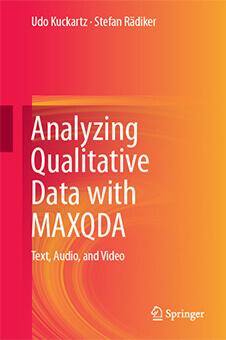 Get the ultimate MAXQDA textbook for free!*
Thanks to Springer Nature and their continued global support for research and learning amidst the COVID-19 pandemic.
* Offer is available via SpringerLink until at least the end of July.
If you are organizing a workshop that you would like listed here, or if you are aware of any other public MAXQDA training sessions not currently on this list, please get in touch with us: training@maxqda.de. We look forward to hearing from you!