This morning when I started up MAXQDA, the welcome screen was missing several components, and I was wondering if I had made some change in settings that caused this behavior.
Here is what I am expecting to see: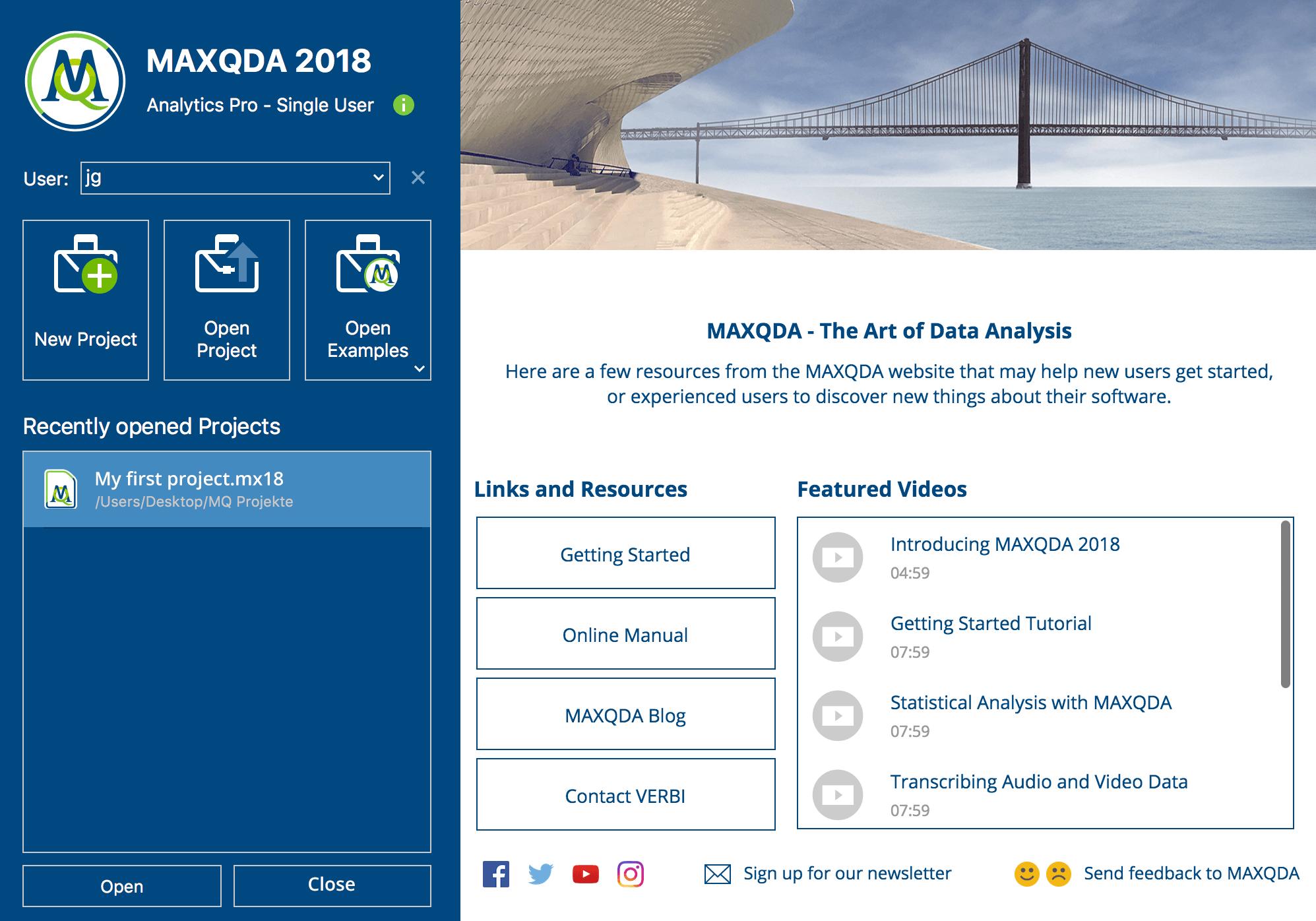 On the left, a blue pane with the user name and project open options, and to the right, a white pane with the news bar, links and resources, featured videos, and below a bunch of ways to stay in contact.
But here is what I am seeing now: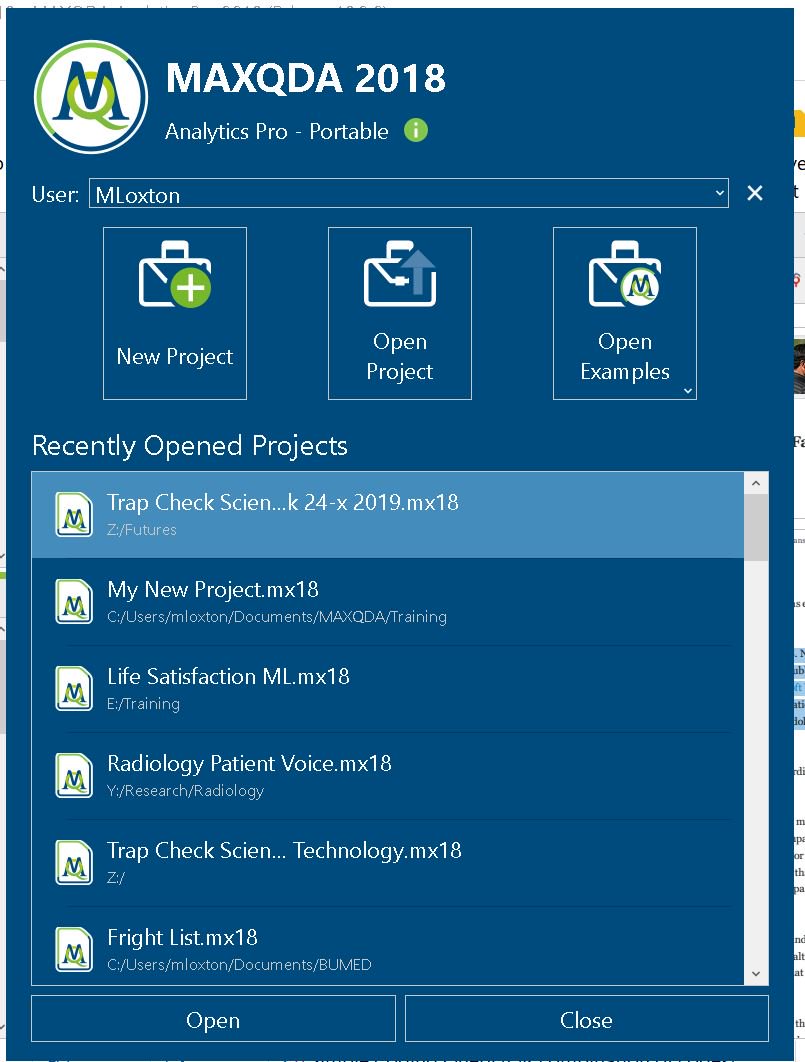 It now only has the blue pane, and the entire right side with the white pane is gone.
I don't recollect making any changes, my internet connection is good and the same as before, and rebooting did not make a difference.
I suspect this is something on the MAXQDA web side, but unsure.
Anyone have a thought?
Version: MAXQDA 2018
System: Windows 10