Update: New version released. For information about the new MAXQDA 2020 please click here
---
Free MAXQDA 2018 Software Update – August 2018
MAXQDA 2018.1 comes packed with five completely new features, including new visualizations, import options for YouTube comments and transcripts, new export options for media files, and many more improvements and optimizations to enhance your workflow in MAXQDA.
MAXQDA 2018.1 is a free update for MAXQDA 2018 license holders.
To install the update, open MAXQDA 2018 and go to "? > Search for Updates".
The new features of MAXQDA 2018.1
Word clouds 2.0
Modern illustrations for word frequencies
MAXQDA 2018.1 offers you a completely redesigned word cloud generator with predefined layouts, color schemes and endless possibilities to adapt your cloud – not just to fit your presentation style, but to give you deeper insights into your data. Perfect for word frequency analyses, especially when working with large volumes of data, and just as useful for generating hypotheses and illustrating your insights in presentations and reports.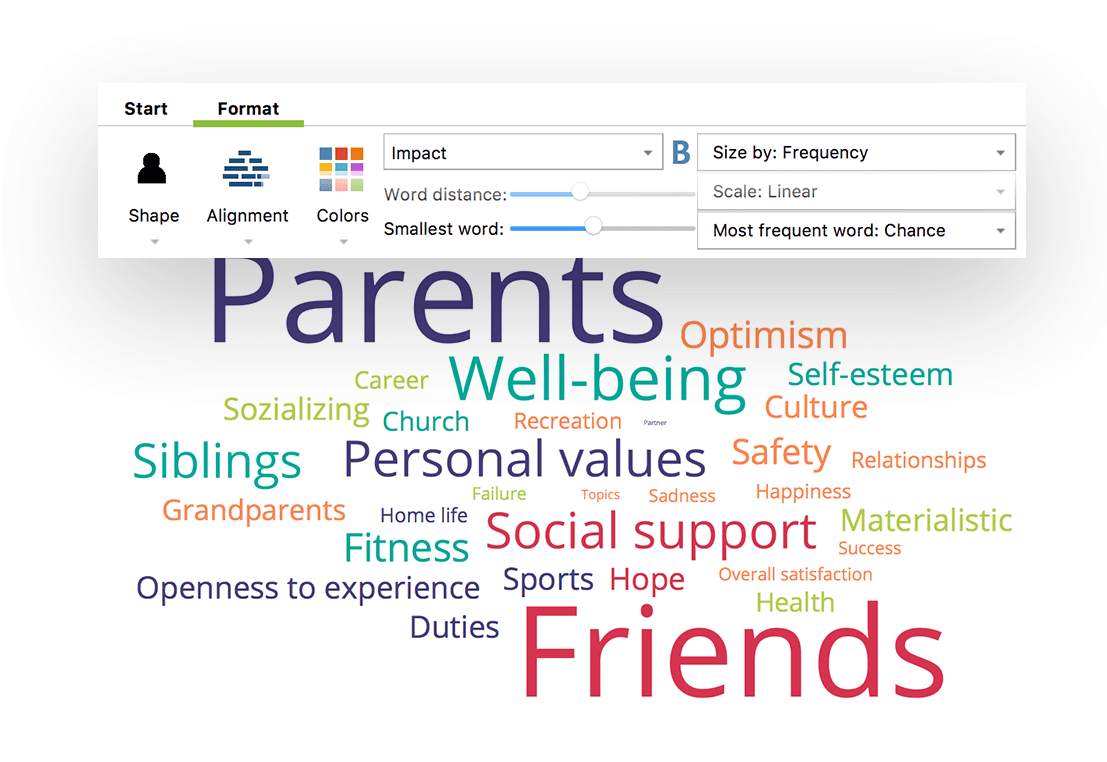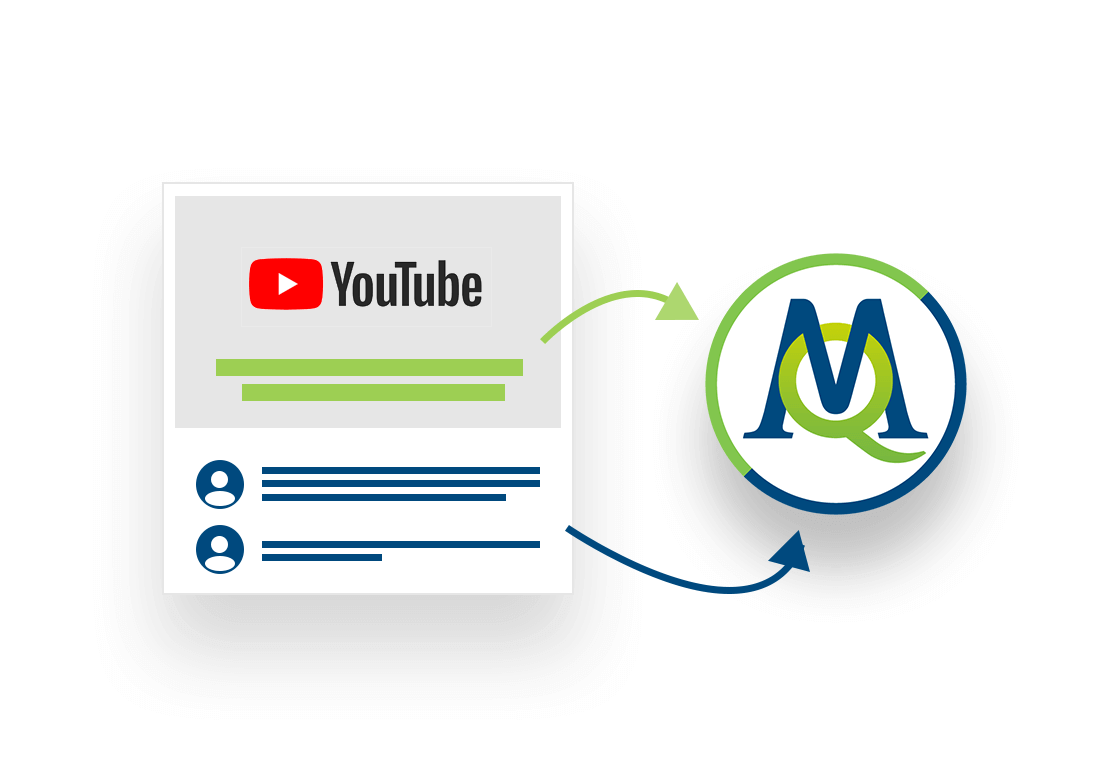 YouTube: Import video transcripts and comments
New social media analysis tools
Importing the comments posted under videos is a breeze with the new direct connection to YouTube. You can even import the video subtitles YouTube provides, including their timestamps, to create automatic links from the transcript to the video and vice versa.
Code clouds: Illustrate and explore your categories
A new code system visualization tool
Visualize the most frequently assigned codes – limit the display to specific documents or codes for targeted analyses. This tool offers quick and powerful insight into your code distribution.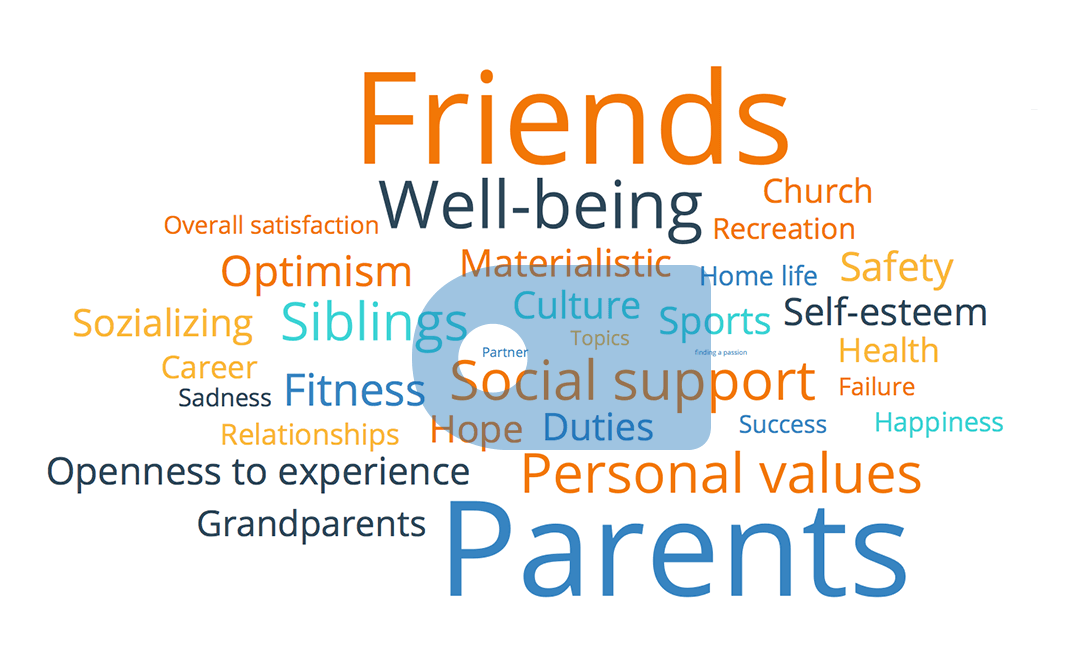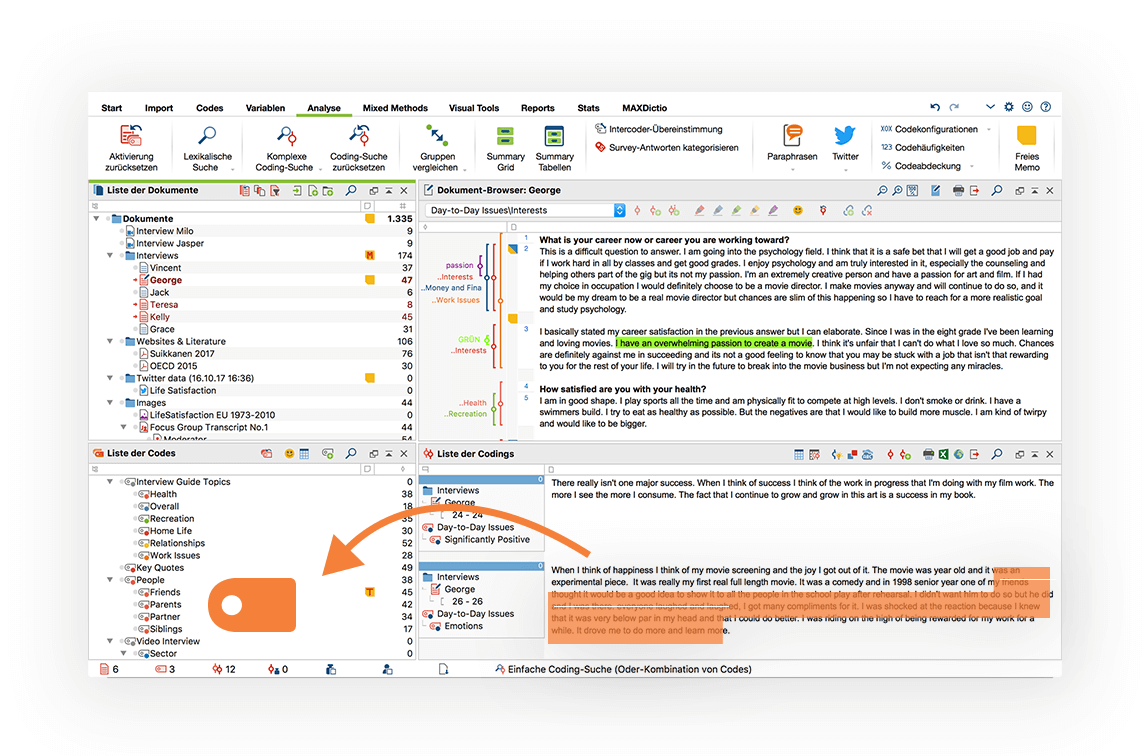 Recode directly from the Retrieved Segments window
Even more coding flexibility
Now you can recode your data directly from the "Retrieved Segments" window, without needing to take a detour back into the original document. This feature works as intuitively as you would expect – simply drag & drop the selected segment onto a code in your "Code System".
Export audio and video extracts
Present the results of your media analysis
New export options let you save coded video or audio segments as individual video or audio clips. Perfect for creating a showreel of all the video sequences assigned with the same code or to split long media files into shorter clips for detailed analyses.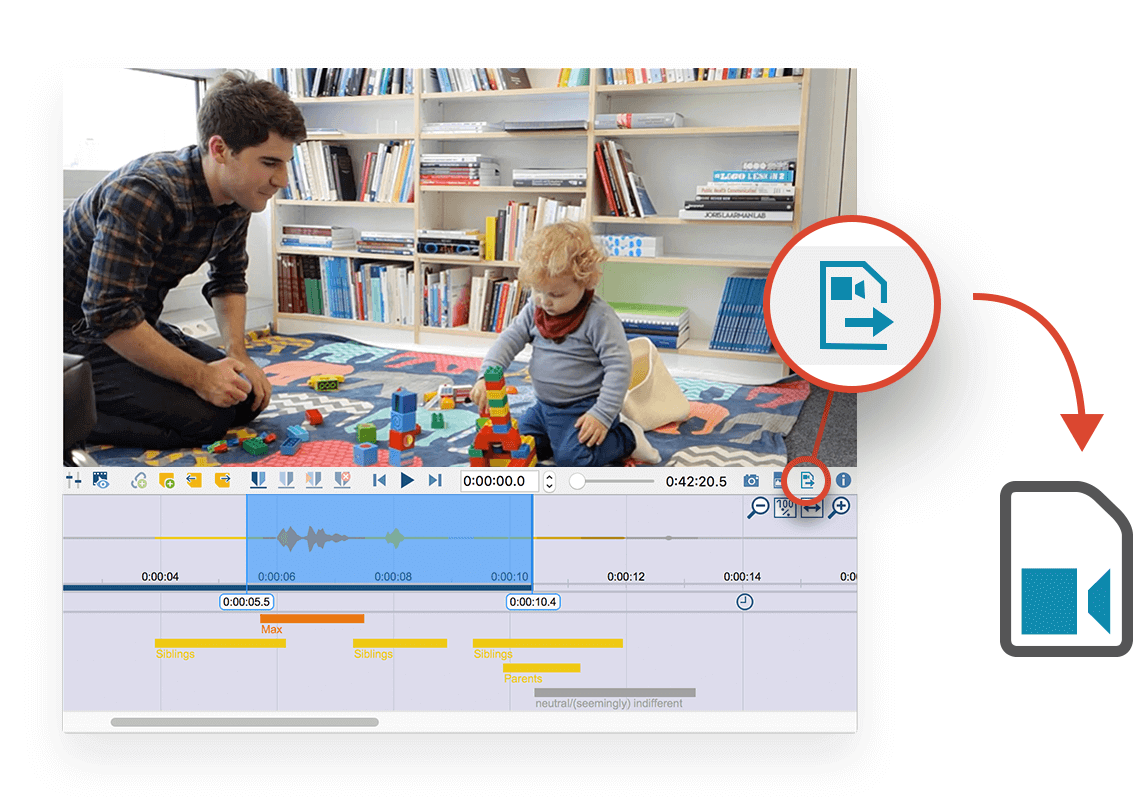 Further Improvements
Select multiple documents/codes at once: New option for the "Document System" / "Code System". Select multiple elements at once, e.g. to move several documents into a new document group, or add several codes to MAXMaps or the Creative Coding window.

Search for tweets by the minute: When importing tweets from Twitter, you can define the time frame down to the nearest minute, e.g. to import all tweets posted within a specific hour or to split a topic with several thousand tweets per day into smaller portions.

Search and replace: Simple error correction or anonymization in text documents with the classic "Search & Replace" option.

Side-by-side display: The table for a side-by-side display is now presented as an Interactive Quote Matrix (previously a direct export to Excel)

Search with "regular expressions": More sophisticated search options with the inclusion of regular expressions, e.g. the search for "Class of 198[123]" finds "Class of 1981", "Class of 1982", and "Class of 1983".

Save MAXMaps to clipboard: Copy open maps to the clipboard to transfer your work from MAXMaps to reports and presentations faster.

Interactive result tables for MAXDictio: Table overviews of word frequency searches are now interactive. Drag one table row onto another to aggregate the results and count these words together.

Codeline aggregation by codes: Interactive visualizations for code distributions in MAXQDA's Codeline. Collapse subcodes to aggregate the view and display all subcodes as one.

Fit to window option for document comparison charts: Fit your complete document comparison visualization to your current window width to see all your coded segments at once.

Code system export to and import from QDA-XML Exchange Standard: The QDA XML exchange format lets you transfer a code system (including code memos) to and from other QDA programs.
Switch to MAXQDA 2018 Today
50% Upgrade
Upgrade your existing MAXQDA 11 or MAXQDA 12 license to MAXQDA 2018. Upgrades are available at a significant discount (not available for student licenses).
14-Day Trial
Try MAXQDA 2018 for 14 days with no obligation. The trial gives you complete access to all the features of MAXQDA Analytics Pro.
MAXQDA Shop
Purchase a new MAXQDA 2018 license from the MAXQDA online shop. Licenses available as subscriptions (5 or more licenses) or for purchase.