MAXQDA
Research Grants 2018
We proudly present our 2018 MAXQDA Research Grant recipients:
VERBI Software is awarding this semester's #ResearchforChange Grant to
Melinda González, Aivaras Jefanovas, Jessica Penney, and Haitao Yu .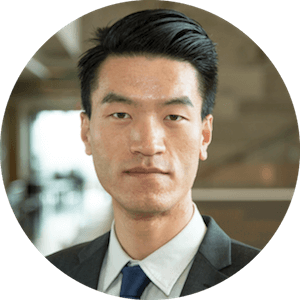 Haitao Yu, PhD student
"Place-based Organizing in Indigenous Communities"
Jessica Penney, MSc student
"Land Protectors' Understandings of Health in Relation to the Muskrat Falls Project and Protests"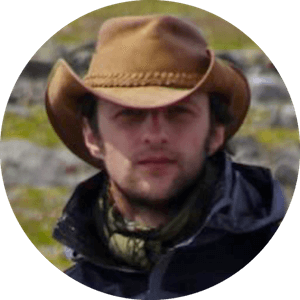 Aivaras Jefanovas, PhD student
"Investigation of sociocultural relationships between humans and animals among Siberian reindeer herders and hunters"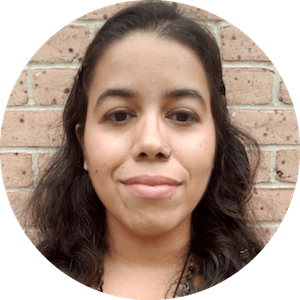 Melinda González, PhD student
"Rhyming Thru Disaster: Community Organizing in Puerto Rican Poetic Spaces after Hurricane Maria"
Each of these talented young scholars will be conducting Community-Engaged Research on topics ranging from the socio-cultural relationships of Siberian reindeer herders, Puerto Rican poetic spaces after Hurricane Maria, place-based organizing in Asian and South-American indigenous communities, to an examination of understandings of health in Labrador, Canada.
The MAXQDA #ResearchforChange Grant
Supporting students conducting fieldwork with 'community-engagement'
VERBI Software supports you in using professional research software from the very beginning. MAXQDA Research Grants seek to help students unlock their research potential as well as facilitate the creation of international networks for research collaboration, thereby encouraging accountable data collection and self-reflective work products.
The #ResearchforChange Grant gives financial support and methodological training to student-researchers whose fieldwork aims to study, bring awareness to, and contribute to empowerment initiatives. This semester's grant focuses on supporting collaborative research based in local communities, better known as Community-Engaged Research.
#ResearchforChange Grant
The $1,300.00 Grant Includes:
Mobility Scholarship
A one-time $800.00 USD cash research mobility scholarship (converted into the currency of your home banking institution) to be received before the researcher's fieldwork commences.
MAXQDA License
1 full MAXQDA Analytics Pro Student license (or upgrade for MAXQDA users) for 12 months with two installations of the latest version of MAXQDA ($109.00 value).
MQIC Funding
The admission fee will be waived for recipients who choose to attend the next MAXQDA International conference in Berlin, Germany (approx. $120 value)
MAXQDA Training
2 online training sessions conducted by professional MAXQDA trainers(max. $300.00 value).
Full Support Rights
Full technical support from VERBI Software.
Exposure & Publicity
The grant recipient and their research will be featured on the VERBI Software website and social media.
Important Dates
| | |
| --- | --- |
| Application Deadline | 12:00 midnight, 1 June 2018 |
| Grant Announcement | ca. 1 July 2018 |
| Scholarship Bank Transfer | 31 August at the latest |
| Fieldwork begin deadline | 30 September at the latest |
| 1st Training Session | 1 October at the latest |
| 1st Fieldwork Diary submission | 31 October at the latest |
Grant Eligibility Requirements
The applicant must currently be an undergraduate, postgraduate, or PhD student/candidate enrolled at a higher learning institution (college, university, trade school, etc.).
The applicant must be conducting, or be about to conduct, qualitative or mixed methods fieldwork based on community-engagement.
The fieldwork will begin by September 30th, 2018 (or continue past the application deadline).
The applicant will be using MAXQDA software to analyze their research data.
VERBI Software GmbH employees, Professional MAXQDA Trainers, and previous MAXQDA Research Grant recipients are not eligible to apply.
No previous MAXQDA experience necessary.
Frequently Asked Questions:
If you have any further questions about MAXQDA Research Grants, please contact us at: grants@maxqda.com