If this message appears during the installation process of MAXQDA on a Mac, please allow Gatekeeper to accept applications downloaded from "Anywhere".
Open System Preferences > Security & Privacy
Under the heading Allow apps downloaded from: select "Anywhere". (If you are logged in as a regular user (not an admin) you need to click the lock icon in the lower left corner and enter the administrator password to make this selection available.)
Start the installation process again. After the successful installation of MAXQDA you can set your security options back to their original setting.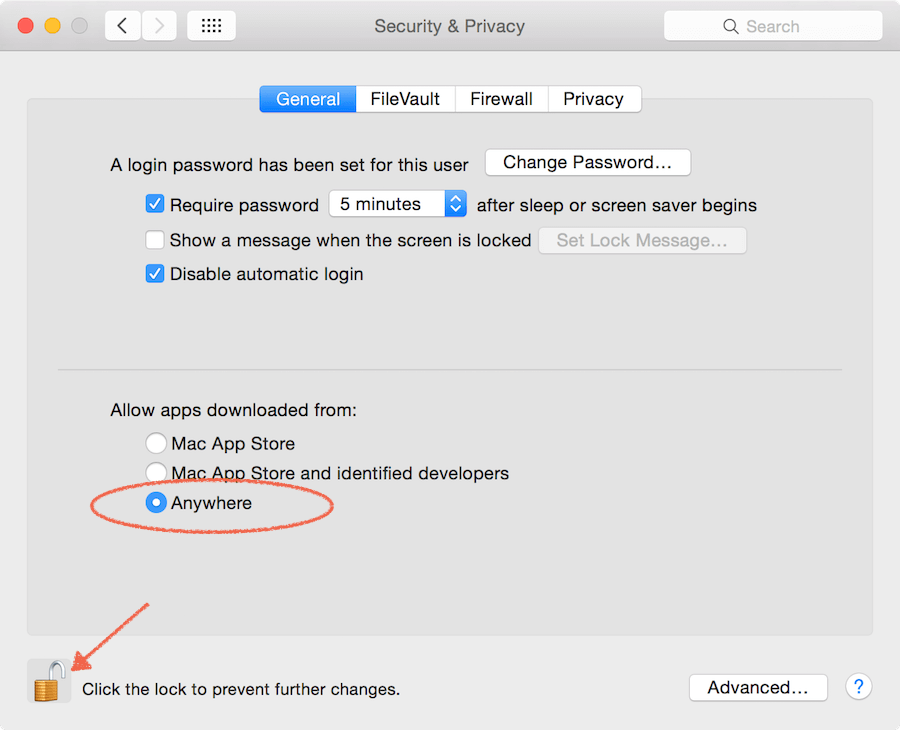 Important note when using OS Sierra (or higher): Apple's new operating system doesn't offer the option "Anywhere". When installing a portable MAXQDA license on a flash drive please follow these steps:
1. Open the downloaded dmg file. The following window appears: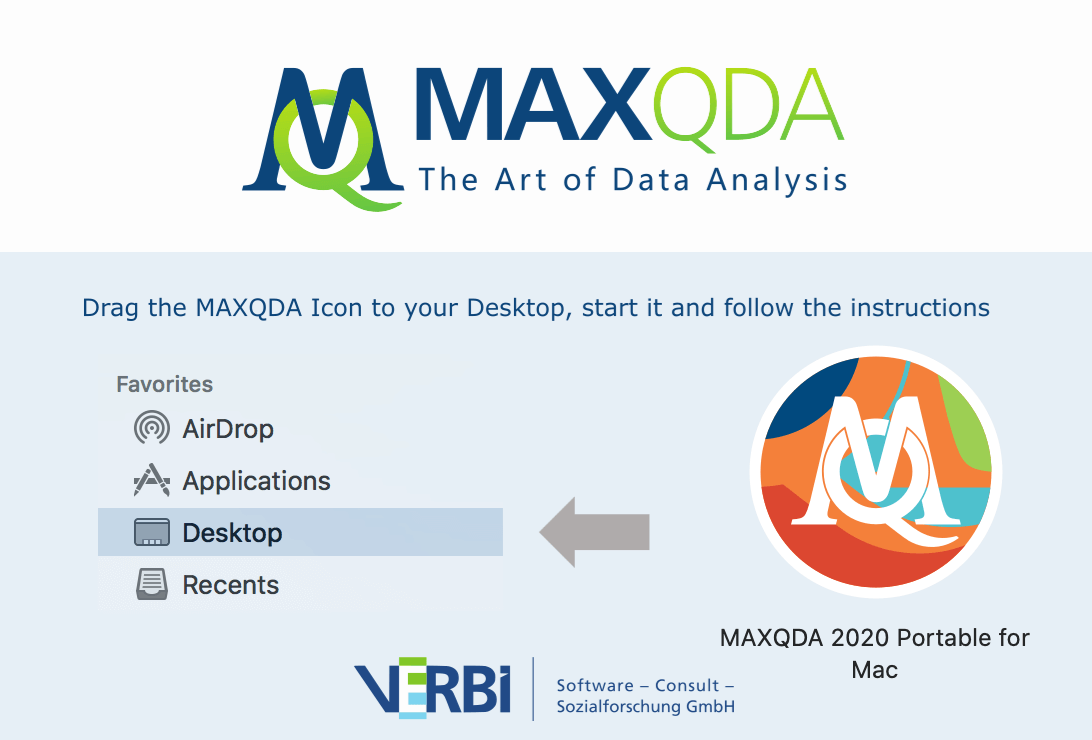 2. Drag the app with the MAXQDA icon onto your Desktop.
3. Eject the dmg file.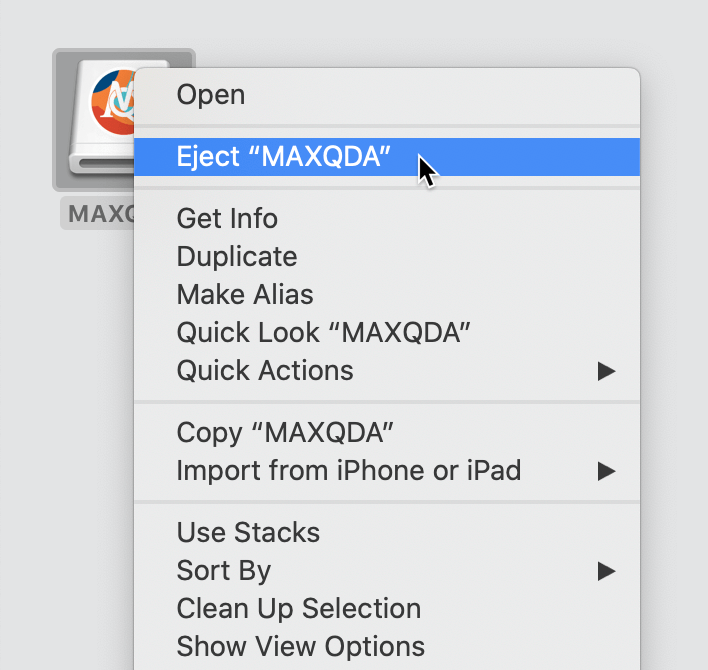 4. Start MAXQDA from the Desktop and confirm that you want to open the downloaded file. Also confirm the Terms & Conditions and a MAXQDA error message. The program will automatically close afterwards.

5. After you have done that you may now drag the app with the MAXQDA icon onto your flash drive and use MAXQDA from there.