Yes, you can open projects created with older MAXQDA versions in MAXQDA 2018.
To open a project created with an earlier version of MAXQDA, follow these steps:
Start MAXQDA and select Open Project in the start window.
In the dialog window that appears change the file type to the desired version of MAXQDA.
Select the project you wish to open and click "open"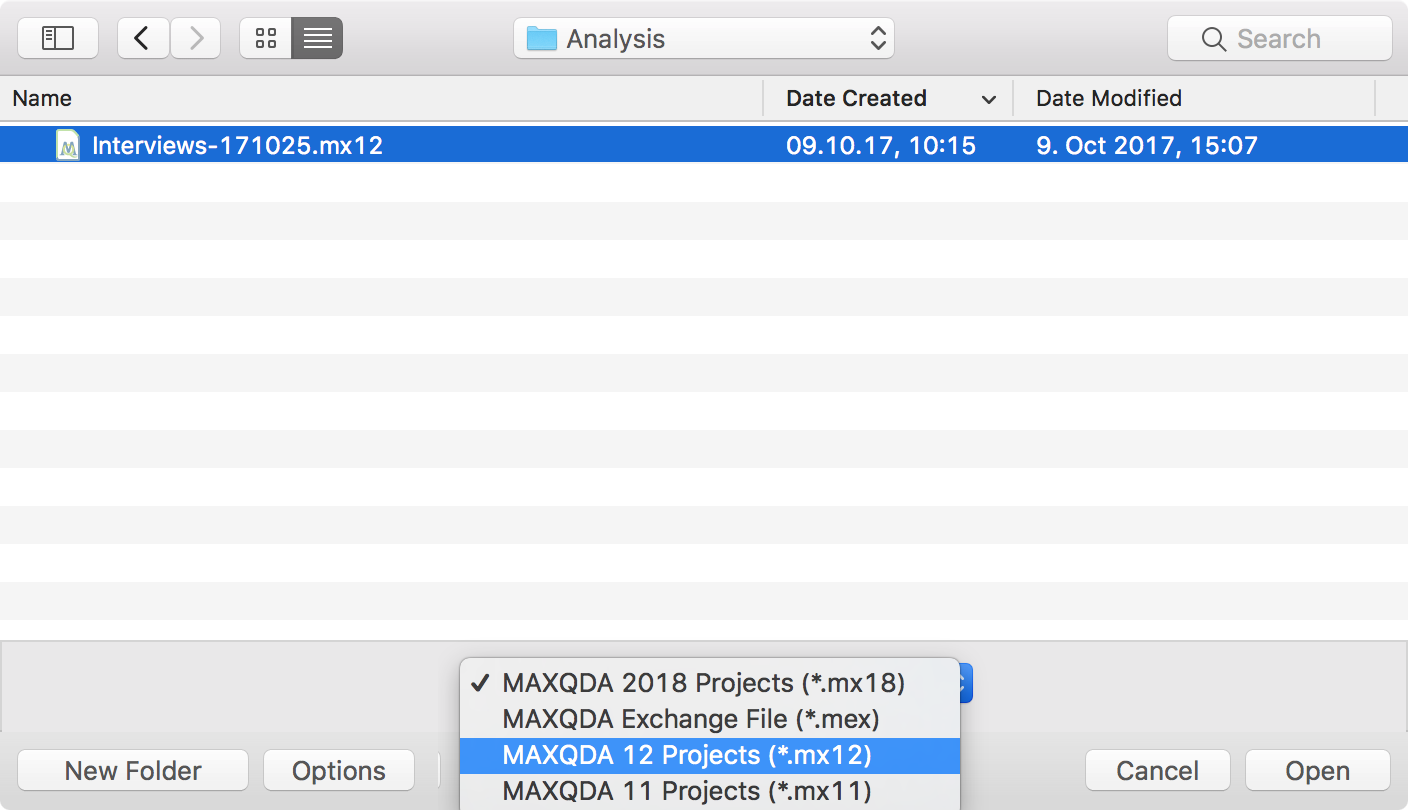 MAXQDA 2018 creates a copy of the project in the new MX18 format and saves the project in the same folder as the old project.
View detailed instructions for this action in the "Starting the Program" chapter of the MAXQDA online manual.