Corbin's MAXQDA Practice Project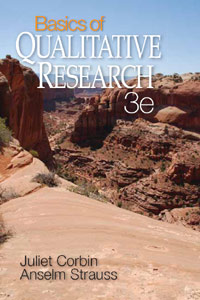 Basics of Qualitative Research
Techniques and Procedures for Developing Grounded Theory
Juliet Corbin / Anselm Strauss
3rd Edition – Sage Publications 2008 – 400 pages
MAXQDA Project files
In her book "Basics of Qualitative Research" Juliet Corbin provides an example MAXQDA 2007 project file (.mx3) that readers can use to follow different steps of the described analysis with real data.
When the book was published in 2008, MAXQDA 2007 was the current state-of-the-art QDA software on the market. Since then 3 newer versions of MAXQDA have been released. Below you can find the original .mx3 project file (MAXQDA 2007), but also versions of the project that were converted into projects for newer versions of MAXQDA. Please be aware that when you are using newer versions of MAXQDA some of the described features might be found in slightly different places or have a different name.
To get the most out of the current MAXQDA version and its different and regularly updated functions we strongly recommend to try out the newest MAXQDA version for free or check out the current MAXQDA tutorials, free webinars, manuals, etc. to get started with the program.