This analysis was done to find out what and how Twitter users communicate to Prada's brand. MAXQDA Analytics Pro software was used for this analysis. The data that were collected contain 10,000 tweets posted from 2021-03-19 to 2021-03-26. Tweets are written in English, during the past week and there are no retweets (see Figure 1). For analysis "Analyze Tweets" function was chosen and statistics were collected by choosing "Day of the week", "Time", "Most frequently used hashtags", "Authors by number of followers" and "Word Cloud" functions. A brief analysis of the listed visuals will be presented below.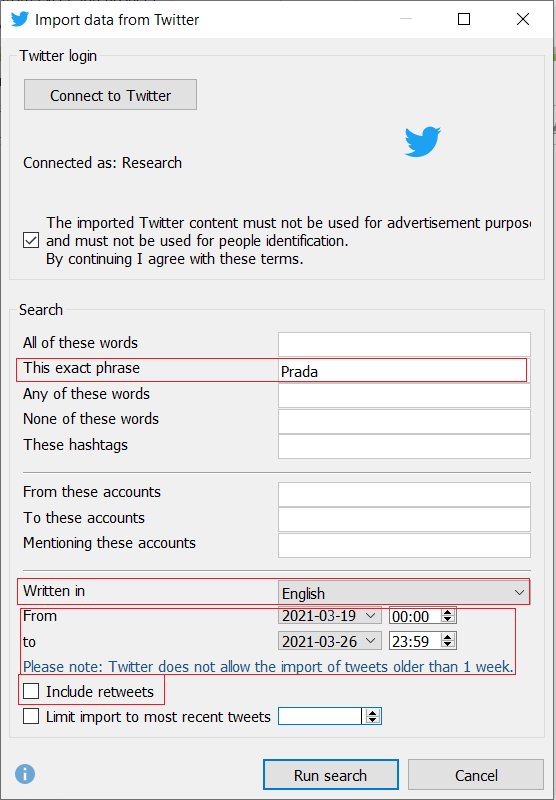 Figure 1: Importing Twitter data for "Prada" into MAXQDA
It can be seen in the table (see Figure 2) that the interest in Prada was most pronounced on Friday. According to the data in the table, Friday received 18.8 percent. Looking at Prada's account, it can be seen that two tweets were announced on this day introducing the new spring/summer 2021 collection handbag, so the reaction of Twitter users may have been provoked by an unseen, newly developed product. There was also a cover photo of Anya Taylor-Joy wearing the latest spring/summer collection of clothes as this actress is the main character in The Queen's Gambit series, which is now on the top of popularity, her fans were also able to actively respond to this share. A deeper interest in such Twitter user activity shows that it was Friday when a big fan page tweeted about "The Devil Wears Prada" reunion 15 years later, which provoked a huge reaction from fans of this movie, which not only drew attention to the film but also already for the brand mentioned in the name – Prada. People most actively mentioned Prada at 4-5 am (5,5%) when the post about "The Devil Wears Prada" reunion was tweeted (see Figure 3).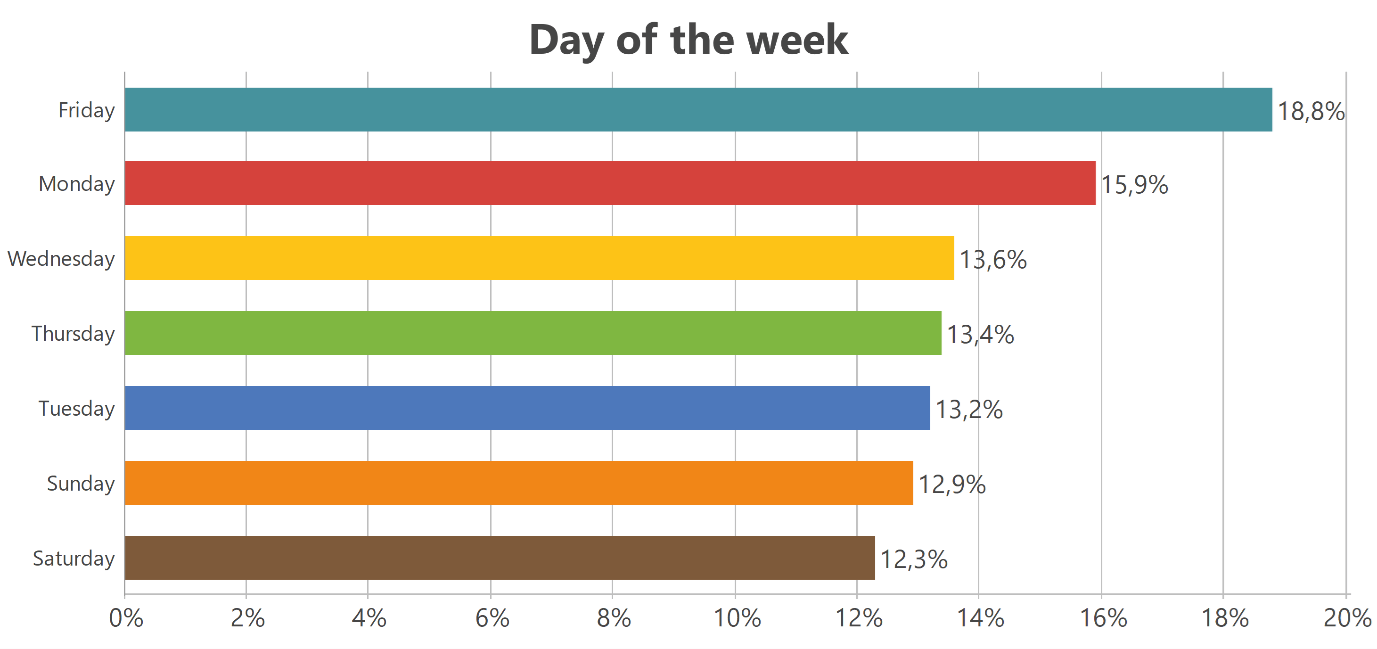 Figure 2: Twitter mentions for "Prada" by day of the week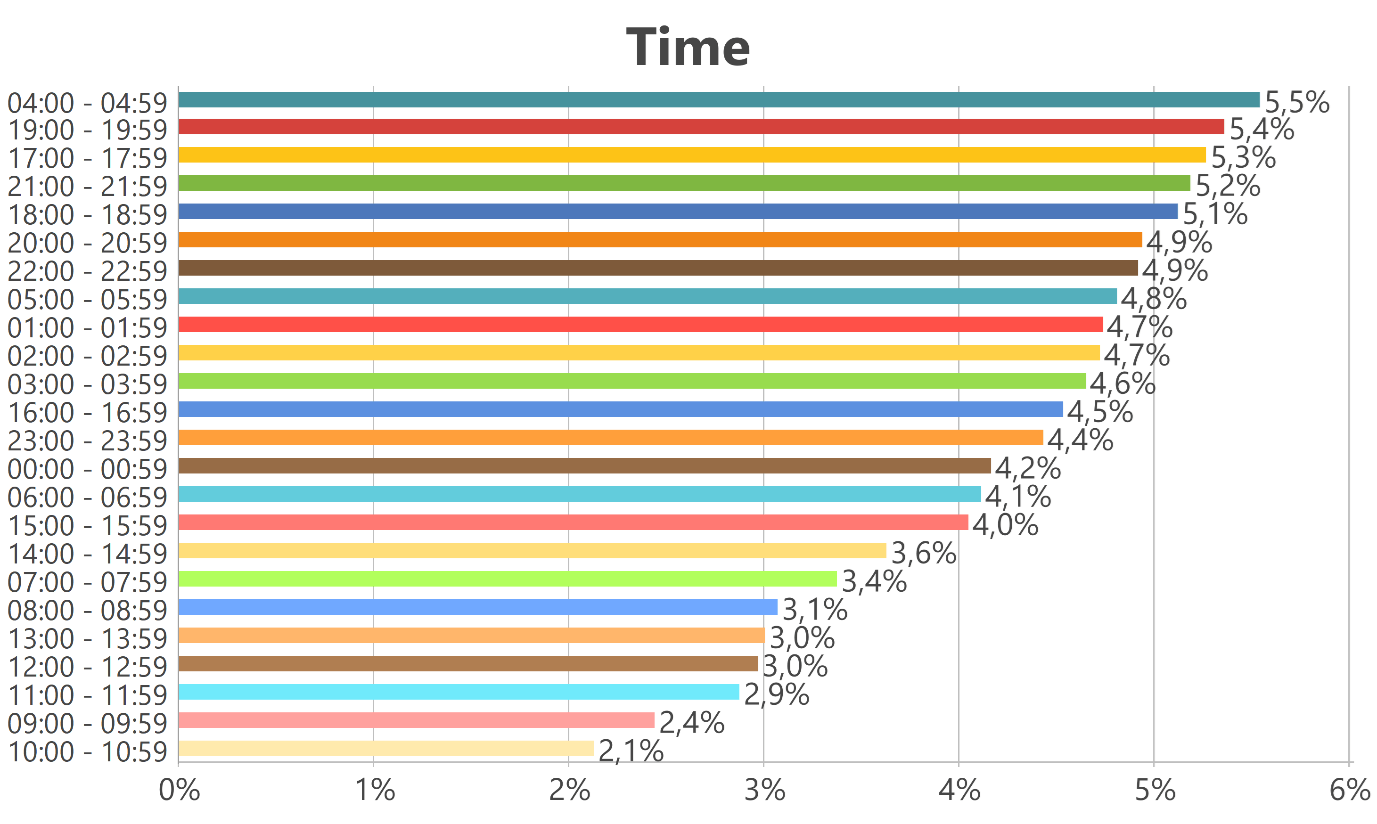 Figure 3: Twitter mentions for "Prada" by hour
As can be seen in the table (see Figure 4), the 3 most frequently mentioned hashtags can be distinguished: #prada, #poshmark, and #shopmycloset. Since it comes to the brand Prada, usually mentioned (21,2%) hashtag #Prada did not surprise, because it is the name of the brand. By using mentioned hashtag, people try to get the additional attention of Prada's fans or other people who are interested in this brand. The second frequently used hashtag is #poshmark (18,1%) which means a mobile fashion marketplace built around real-time social experiences. People use this hashtag when they want to sell something, in this case, a Prada's brand item. Hashtag #shopmycloset (18,1%) is very closely related to hashtag #poshmark, they are used for the same purpose – when people want to sell their clothes and specifically speaking when these clothes are made by Prada. Less popular hashtags are associated with fashion words like #fashion, #style, or related to other brands, such as #gucci, #chanel.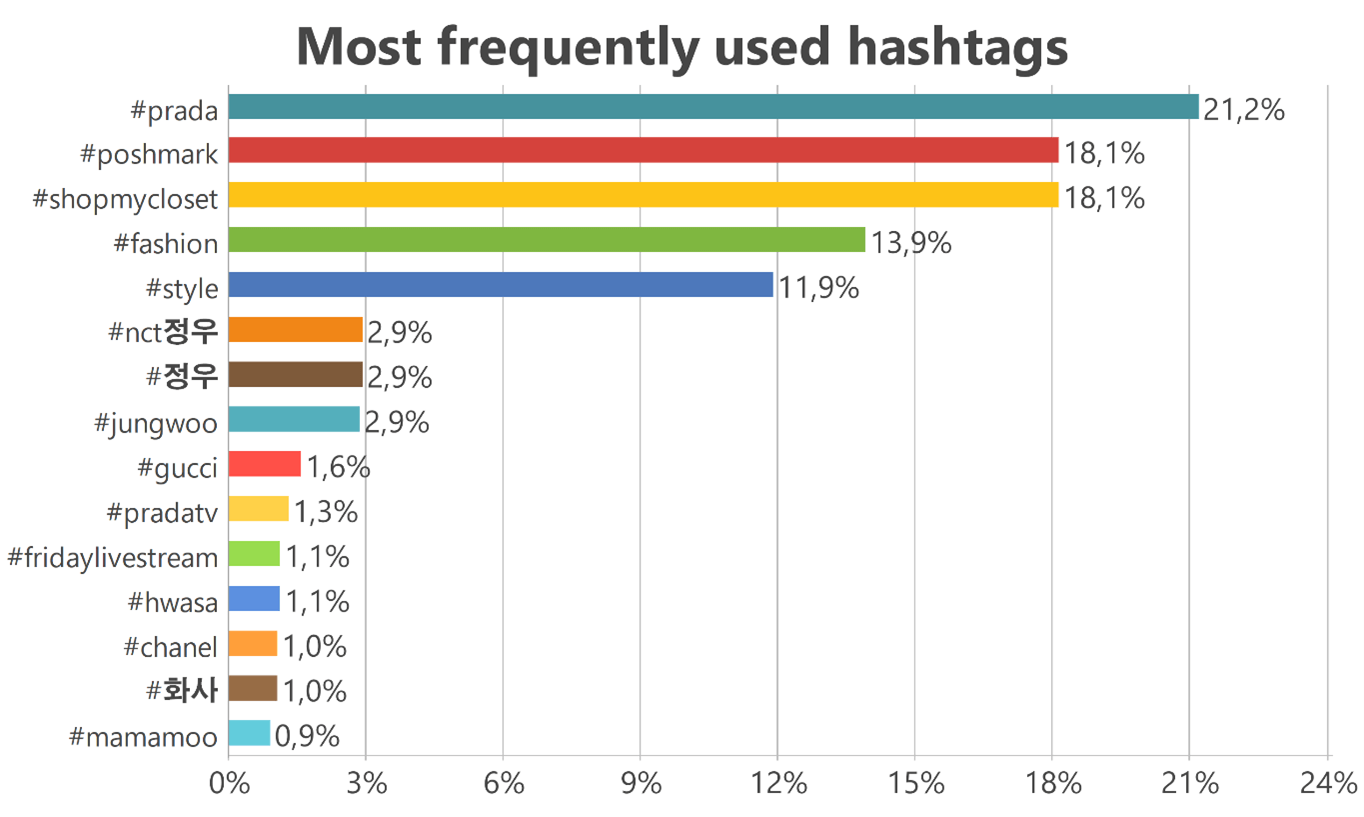 Figure 4: most frequently used hashtags on posts containing "Prada"
Looking at the table (see Figure 5), it can be seen that 3 main accounts communicate to Prada: Jessica Simpson, British Vogue, and Fashionista.com
Jessica Simpson is a famous singer, actress, and most importantly a fashion designer. She represents Prada's clothes by wearing them and providing insights into this brand. When the brand is noticed by such famous people, it means a lot to them, by mentioning it, they inform their audience and encourage them to go look around the brand's account.
British Vogue is the most famous British fashion magazine, analyzing every brand' collections, events and etc., so this account has a duty to analyze every fashion brand, including Prada. So, it can be said that one of the most important fashion magazines draws attention to the brand and it appears among other famous brands.
If looking in terms of the account "fashionista.com", this name already encodes what connects Prada and fashionista.com – fashion. It is one of many accounts that discusses all of Prada's fashion house news, collections, and more. This is also very useful for Prada, as such accounts usually have a wide audience, which could be potential customers for Prada.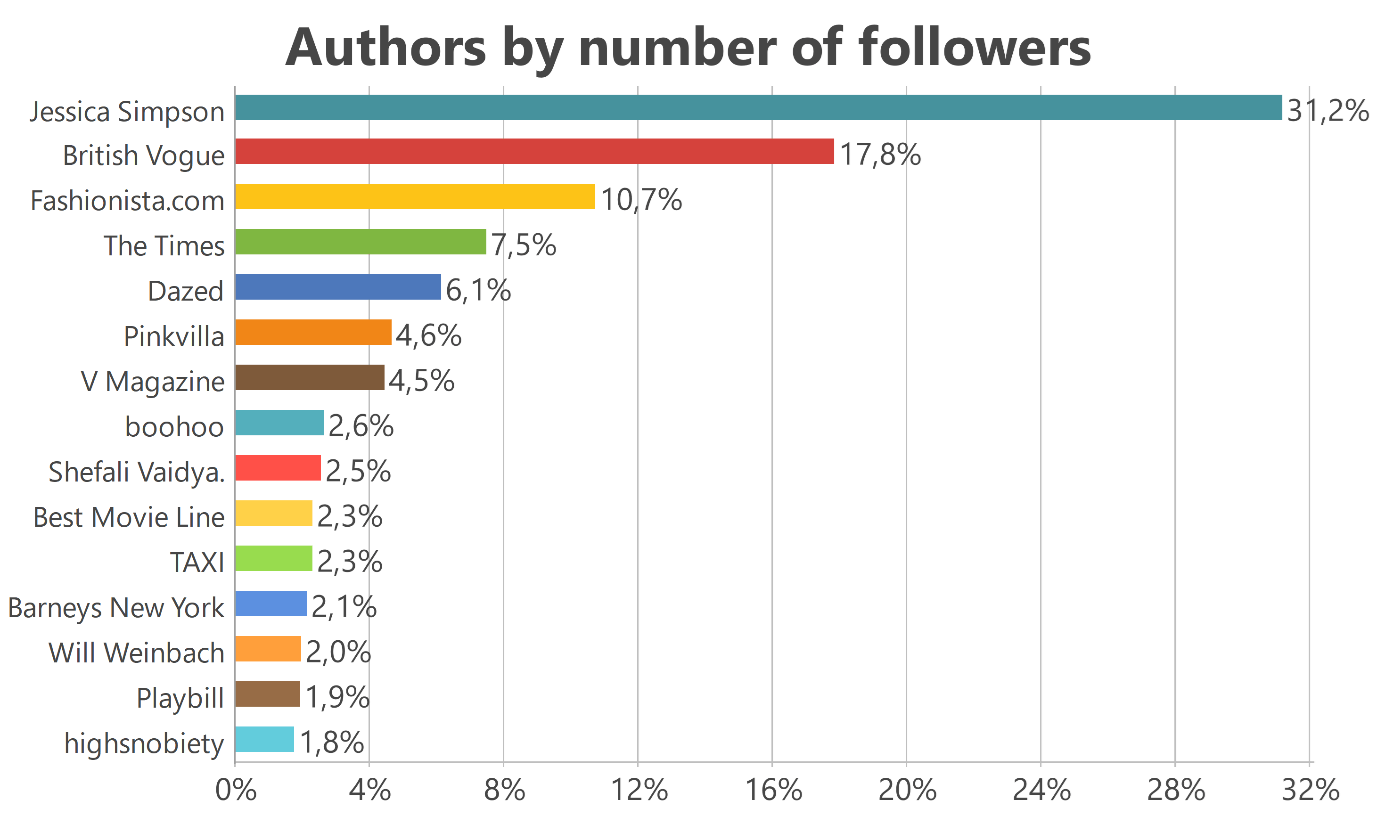 Figure 5: Twitter authors by number of followers
In the cloud of words (see Figure 6), it can be seen that 20 most popular words (see Figure 7) appearing on tweets related to Prada's brand are: prada, I, you, fashion, wears, Gucci, devil, he, it, new, all, brands, she, Fendi, post, Italian, Armani, elegant, shipping, published. Three main semantic categories were noticed: pronouns(i, you, he, she, it), which show personal language on tweets, fashion(fashion, Italian, elegant, brands, new), which mean about properties of collections', brands(Prada, Gucci, Fendi, Armani), which show that on tweets not always only Prada is mentioned but also other fashion houses. It can be seen that the biggest part of words is neutral, so it can be considered that users of Twitter communicate neutrally, there are not so many positive or negative reactions between posts related to Prada.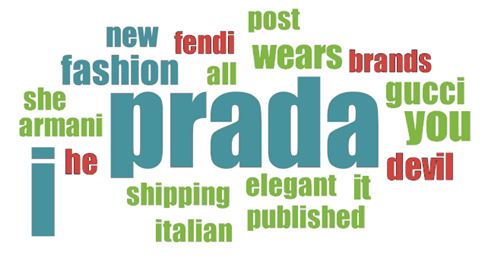 Figure 6: Word cloud for tweets containing the word "Prada"

Figure 7: Word Frequency Table for tweets containing the word "Prada"
To answer the main question of this analysis "what and how Twitter users communicate to Prada's brand", it can be said, that Twitter users mainly use neutral communication to Prada's brand, also personal language is often used on tweets. Furthermore, as it can be seen in the Figure 2, the biggest activity of communication to Prada occurred on Friday. Moreover, three hashtags were discovered among tweets related to Prada, which were mentioned significantly more often than others: #prada, #poshmark and #shopmycloset. Also, it is worthwhile to mention that between users which communicate to Prada, three with the highest amount of followers were distinguished which are: Jessica Simpson, British Vogue, and Fashionista.com. All in all it can be seen, that the image of Prada's brand on Twitter is well appreciated.
About the Author
Mintautė Paliakaitė is a second year bachelor's student of Communication Studies and Information Management Technologies at the Kaunas University of Technology. This analysis is a part of her project within her Social Network and Media Analysis module.