This month's tip covers everything there is to know about the Professional MAXQDA Trainer program.
What is the Professional MAXQDA Trainer program?
MAXQDA is a highly intuitive software and most users can generally master the basics on their own with the help of our wide range of free learning materials on the MAXQDA website.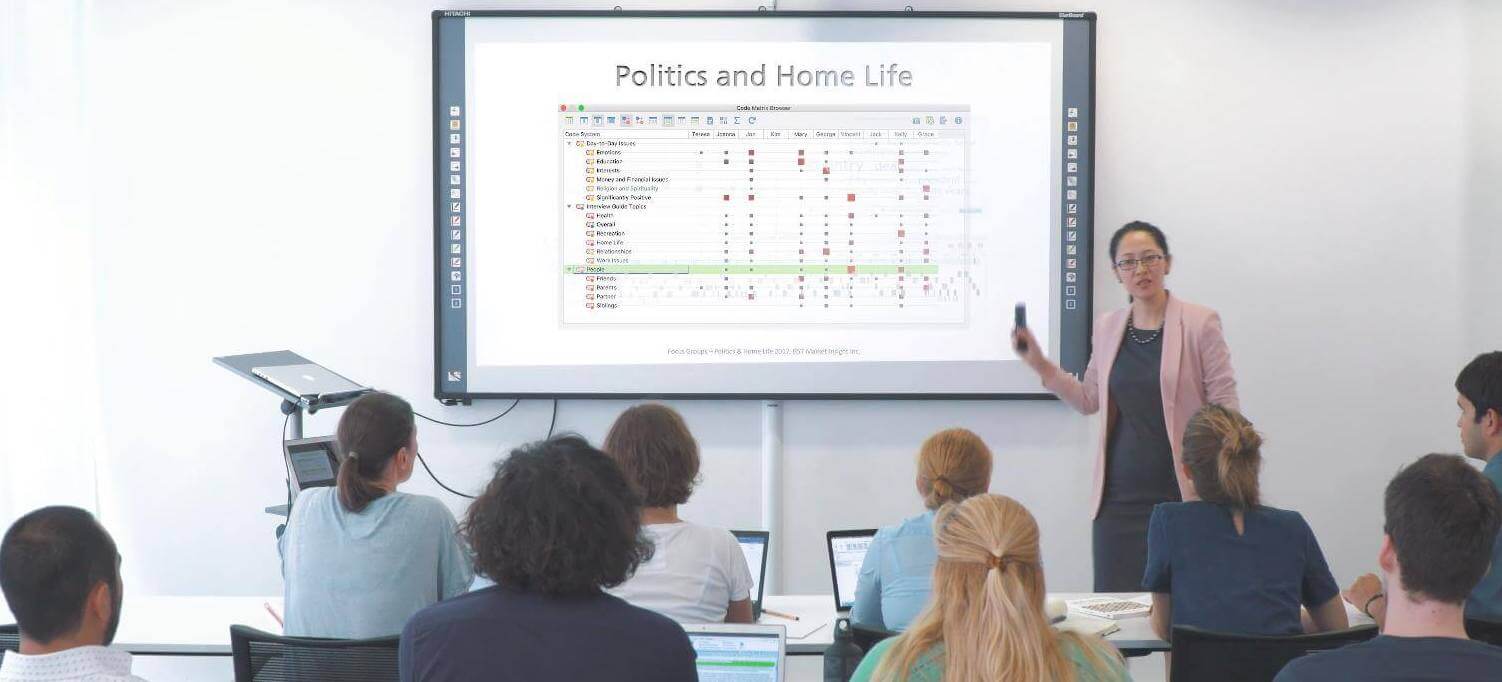 Nevertheless, we also receive regular requests from all over the world for MAXQDA training sessions and workshops. Many MAXQDA users have specific methods and MAXQDA functions in mind which they would like to learn more about in order to reach their analysis goals. Others require the advice of experienced consultants because they are working with very large or complex data sets and with several team members spread out geographically. Some users also simply prefer a more individual approach to learning and enjoy the one-on-one format.
We aim to be able to refer these researchers to a trainer who is both proficient in MAXQDA and a motivated educator. To do so, we have assembled a list of Professional MAXQDA Trainers from all over the world.
Find a Professional MAXQDA Trainer
Our trainers are based in diverse locations around the world and work with MAXQDA in various disciplines, using a broad range of methodological approaches. They offer training sessions both locally and online and in multiple languages: English, German, Hindi, Czech, Mandarin Chinese, Bicolano – it's a long list! Our Professional Trainer Network currently has over 130 members, which means that you can almost always find a trainer offering workshops or consultation services to suit your needs.
Interested in becoming a Professional MAXQDA Trainer?
Becoming a Professional MAXQDA Trainer has many advantages, but the main one is that you get to share your experience with others while supplementing your income. As a Professional MAXQDA Trainer, you will come into contact with people from all over the world and have the opportunity to work creatively on a diverse range of projects. You can also flexibly organize your schedule and even work from home. Moreover, being part of the Professional Trainer Program carries no obligation in itself. You are not obliged to give any workshops you do not want to take on and can leave our list of trainers at any time by simply notifying us via e-mail.
We would like to emphasize, however, that VERBI Software GmbH (MAXQDA) will not be involved in, or take any responsibility for any kind of payment, salary, quotation, or sending of invoices for any workshops! We are here to put MAXQDA users in contact with the best trainers for their needs. This means that if we recommend you as a Professional MAXQDA Trainer, you still have the choice as to how you want to organize your schedule, how to structure the workshop, and how much you will charge for it.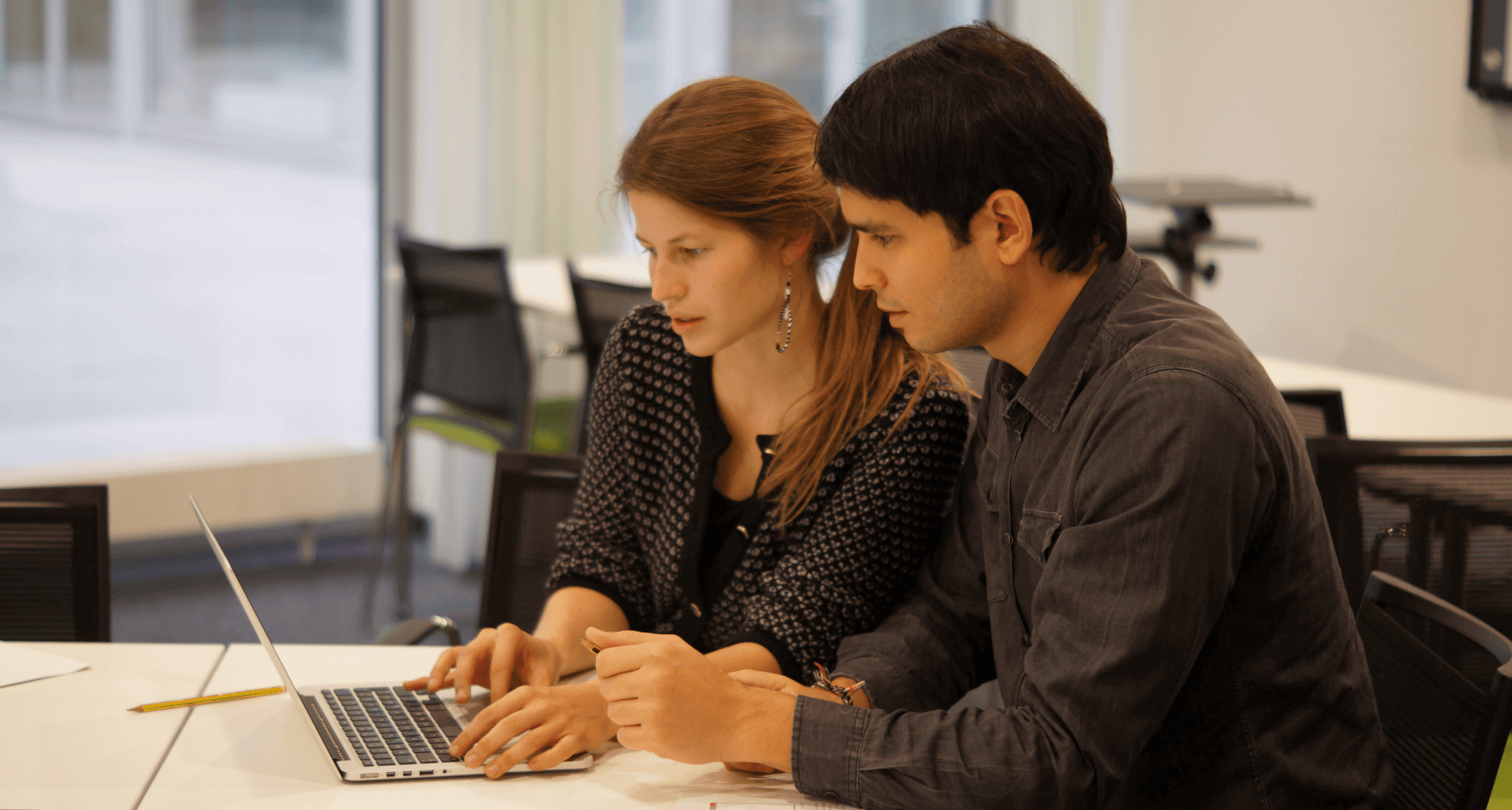 What are the criteria for becoming a Professional MAXQDA Trainer?
We would be delighted to receive your application to become a Professional MAXQDA Trainer! Before you apply, please check if you fulfill the following criteria:
You have a graduate degree.

There is no official exam to become a Professional MAXQDA Trainer, but since you will be mostly working with academics and professional researchers, you should have some experience in conducting research yourself. A master's degree is sufficient to demonstrate this.

You are familiar with MAXQDA's basic functions at the very least.

This point speaks for itself – if you are going to teach others how to use the program, you must be able to answer questions about it.

You have conducted at least one research project using MAXQDA.

Even if you've read our User Manual and watched all of our Video Tutorials, that is unfortunately not quite enough. Practical first-hand experience is a distinguishing feature of all our Professional MAXQDA Trainers.

You speak either basic English or German.

Workshops are conducted in various languages, so you don't have to offer workshops in English, German or any other language in which you don't feel comfortable. However, a basic command of either English or German is required so that our team can communicate with you. Here is the good news: if you are able to read and understand this article, your English knowledge is more than sufficient!

You are communicative and enjoy teaching.

Some teaching experience is helpful, but not mandatory. Our Professional MAXQDA Trainers come from all of sorts of different backgrounds and disciplines.
What's next?
First, think about what type of training sessions you might be interested in conducting. An important distinction should be made between a "starter" and an "advanced" workshop for example, as they require a different level of MAXQDA expertise on your end.
If you have not already done so, we also recommend signing up for one of our free webinars (English or German) to see what a live training session with a Professional MAXQDA Trainer is like. You can also watch recorded webinars on our YouTube channel.
What we mean when we refer to Starter Workshops when communicating with our users is an introduction to the basics of MAXQDA. These training sessions generally last about four hours and are structured in a hands-on workshop format, involving both a presentation by the trainer as well as sufficient time for the participants to work with MAXQDA on their own. The participants in these workshops generally have little to no experience working with MAXQDA, so a Starter Workshop should cover topics such as an introduction to the MAXQDA User Interface, creating new projects, importing data, coding, retrieving coded segments, using memos, and conducting lexical searches.
An Advanced Workshop will be any workshop-style training session that builds on the general knowledge covered in a Starter Workshop or introductory webinar. The content and structure of the Advanced Workshops you offer should be discussed in detail with your client in order to best fit their needs.
Project Consulting, is a more one-on-one type of training session (or multiple sessions) offered by several of our Professional MAXQDA Trainers. Unlike workshop formats, consulting services are tailored based on a specific (academic, governmental, commercial, etc.) research project. In these types of sessions, trainers take a look at the MAXQDA project at hand and give advice on methodological analysis techniques and/or recommend and provide training in specific MAXQDA features and functions that could help the client reach their analysis goals. These consulting services are often provided online via screen sharing, especially when working with research teams. We recommend only offering consulting services on projects that make use of methodological theories and techniques that you are very familiar with or have used yourself.
Once you have decided on what type of training activities you would like to offer, you can join the program in three easy steps:
Send an email to training@maxqda.de with your CV and introduce yourself to our team.
Fill out the application and send us a high-quality photo for your online profile.
If you are accepted into the program, let us know about your upcoming training activities.
E-mail us to become a Professional MAXQDA Trainer


Tip: Last but not least, we recommend attending the annual MAXQDA User Conference (MQIC), which offers over 40 different workshops and is the best place to network with other trainers, experts, and MAXQDA enthusiasts.