Back to School
Textbook Giveaway
This promotion has ended – all 100 books have been claimed!
Free methods textbook with your MAXQDA purchase
Head back to school in style! We're giving away 100 free textbooks – Qualitative Text Analysis by Prof. Udo Kuckartz – with new purchases of MAXQDA 2018, starting October 16th, 2018. If you're quick you could claim one of these 100 free methods textbooks to go with your MAXQDA order.
*This offer is not available for 6-month semester licenses and only while stocks last.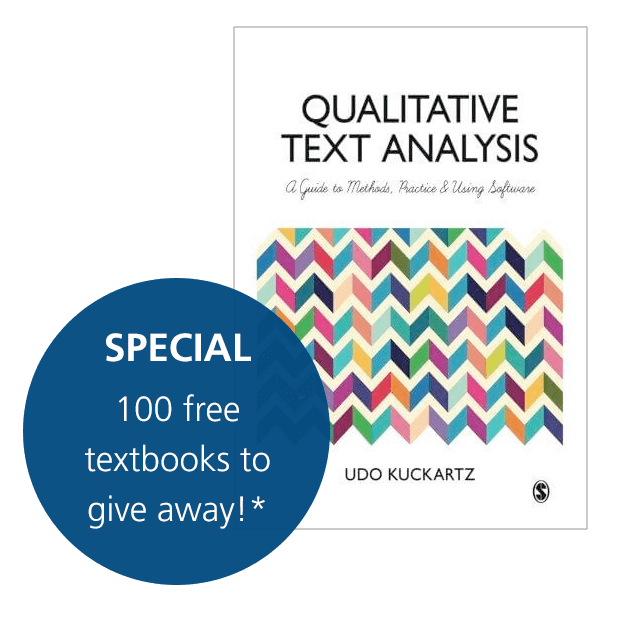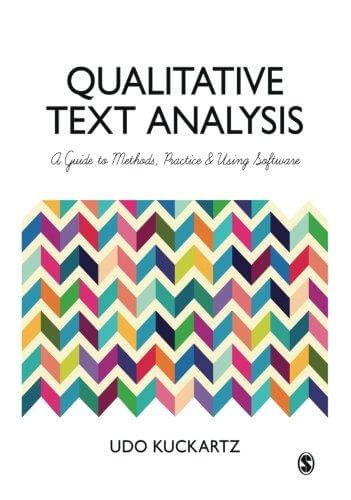 Qualitative Text Analysis: A Guide to Methods, Practice and Using Software
Udo Kuckartz. Sage Publications, London. 2014.
Qualitative text analysis is the ideal approach when it comes to multiple types of data and this textbook gives you a hands-on introduction to the method and its theoretical foundations. It also provides a detailed guide on how to use QDA software – from transcribing spoken recordings to presenting and visualizing the results.